An Outstanding PLA Political Instructor
Wang Fang [China Women Photographers Association]
Wang Fang is a political instructor in the No. 66736 Battalion of the Chinese People's Liberation Army (PLA). She has been presented with Merit Citations Class II, the Outstanding Political Instructor Award, Top 10 Young Role Models and Excellent Grassroots Cadres titles in the past decades.
In addition, Wang was elected as a delegate to the 12th and 13th National People's Congress, the 11th National Women's Congress of China, and the 12th National Congress of the All-China Youth Federation.
She submitted over 30 proposals to the top legislature in a move to rally public support towards the goal of building a strong army and call for improving lives of retired soldiers.
So far, her proposals have received due attention from relevant departments and some of them have been written into law.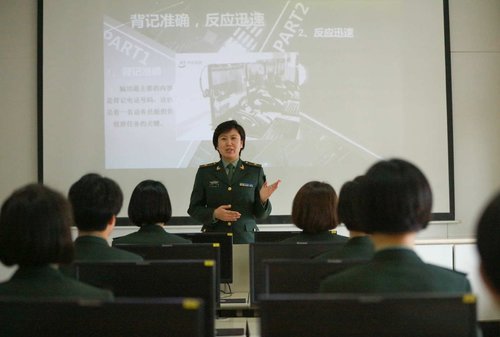 Wang Fang gives a class. [China Women Photographers Association]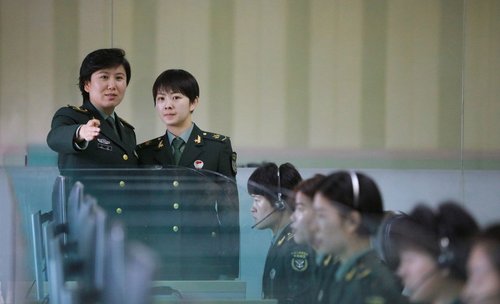 Wang Fang (L) makes an arrangement of tasks. [China Women Photographers Association]
(Source: China Women Photographers Association /Translated and edited by Women of China)