Gao and an embroiderer at a workshop [Women Voice]
An official in Qian'an, north China's Hebei Province, has earned an outstanding reputation for serving local people with all her heart and soul over the past several years.
Gao Yushuang, 55, was unanimously elected as Party branch secretary of Gaoyinpu Village in 2012.
At that time, the village was facing a host of difficulties and challenges including environmental pollution, traffic inconvenience, mounting debt and lack of competent leaders.
To reassure locals, Gao promised she would try every possible means to build their hometown into a beautiful area within the next decade.
Gao, together with local officials and Party members, held a clean-up campaign in the village and worked to improve its traffic situation.
They then raised 500,000 yuan to upgrade local drinking water facilities, install 80 street lamps, and build a 1.5-kilometer-long road as well as an activity center.
In an effort to boost locals' income, Gao encouraged local women to engage in the catering industry, which now brings in a total profit of about 4 million yuan a year.
She also worked to develop the local embroidery industry as well as tourism. Within 10 months, about 13,000 tourists visited the village, and embroidery products now boost the local economy.
To build the village into an attractive area, Gao spent 140,000 yuan of her own money for infrastructure construction, including building one park, one business street and one health club.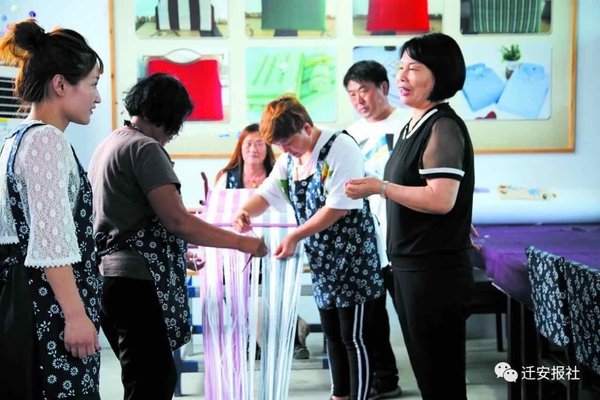 Gao talks with other embroiderers. [Women Voice]
Gao and other officials [Women Voice]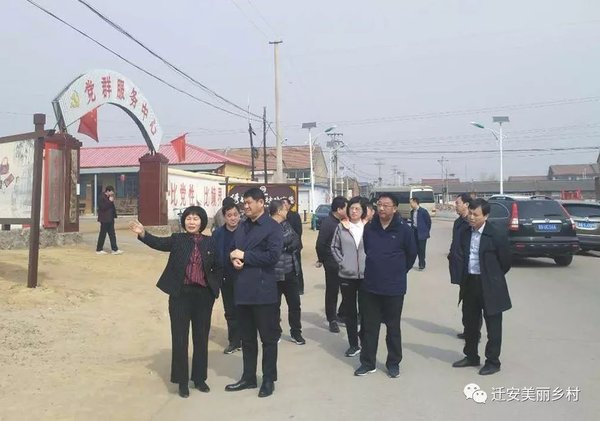 Gao talks with locals on a street. [Women Voice]
(Source: Women Voice / Translated and edited by Women of China)