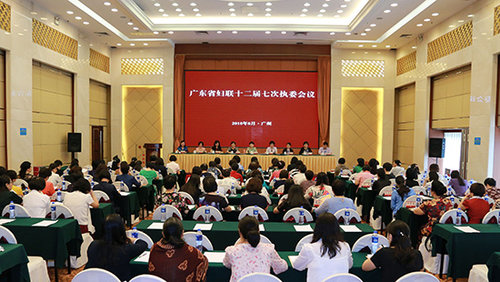 Guangdong Women's Federation holds the seventh session of its 12th Executive Committee. [Guangdong Women's Federation]
The provincial women's federation in south China's Guangdong held the seventh session of its 12th executive committee meeting in Guangzhou on August 17 and elected 67 candidates for delegates who will attend the 12th National Women's Congress.
Among those selected, 46 are female representatives from all walks of life, accounting for 69.7 percent, and 38 were awarded honors at the provincial level and above, accounting for 57.6 percent of the total.
Those candidates, who have combined experience in 17 different industries, were recognized for their outstanding educational backgrounds. Some 57 of them have a college degree or above, accounting for 86.4 percent of the total.
(Source: Guangdong Women's Federation/Translated and edited by Women of China)