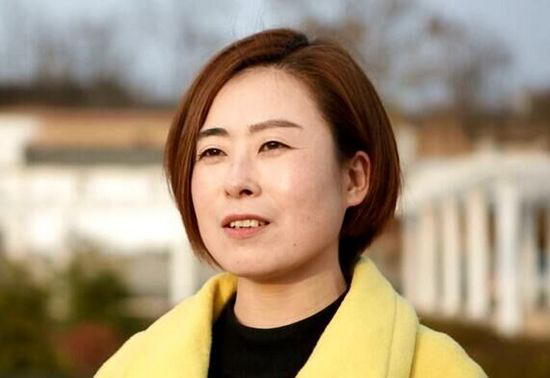 Zhang Lingyun [Women Voice]
In recent years, with the continuous development of agricultural modernization, new professional farmers have attracted more and more attention.
Zhang Lingyun, chairman of Baoji Shennong Agricultural Technology Co., Ltd., was awarded the title of Best Farmer in China and was the only professional farmer selected in northwest China's Shaanxi Province on January 17, 2018.
Upon graduation from university in 2011, Zhang made up her mind to return home to start a pig breeding business. However, her idea of raising pigs immediately met with opposition from her family and caused quite a stir among villagers.
What worried her most was that she did not know how to breed pigs.
Zhang said that during that time, she felt embarrassment and loneliness like never before until the emergence of professional farmers training.
Through the training, Zhang's ideas and vision were clarified. In her mind, the most important thing was to change the traditional breeding model.
At the end of 2011, Zhang persuaded her father to build the first pig breeding farm in their county with all her family's savings, and started a model of self-breeding.
Zhang also established long-term cooperative relations with Northwest Agriculture and Forestry University, Baoji City Animal Husbandry and Veterinary Center and other institutions.
In just two years, the number of pigs in their pig farm increased from three or four hundred to 10,000. Zhang has set up a cooperative and led more than 60 households to develop a pig breeding business together.
However, with the rapid development of the breeding business, the pollution of livestock farming has also become increasingly acute.
When considering the actual conditions of Fengxiang Village, Zhang decided to take the agricultural recycling economy route and established her own agricultural system.
In August 2013, she established Baoji Shennong Agricultural Technology Co., Ltd. and built an organic fertilizer processing plant. The solid waste from pig farms turned into profitable materials.
Furthermore, in 2014, Zhang built a large-scale biogas digester through loans to convert the urine and wastewater from pig farms into biogas. It would not only heat the piggery in winter, but also offer convenient, hygienic and clean energy for the surrounding 327 villagers.
Following on from this, Zhang also built a facility vegetable-planting base, making full use of biogas.
So far, the pig breeding base, the organic fertilizer processing center, the biogas project, and the vegetable planting base for the facility have formed an agricultural circular economy model.
Zhang has received many awards and honor titles from the provincial, municipal, and county levels for her achievements in agriculture.
Her company was also named National Women's Business Demonstration Base.
From a green hand in the breeding industry to a new professional farmer, Zhang realized her dream in three years, and showed us the new professional farmers' spirit of innovation, entrepreneurship and excellence.
Hopefully, there will be more professional farmers like Zhang growing up in the vast rural land across China.
(Source: Women Voice/Translated and edited by Women of China)