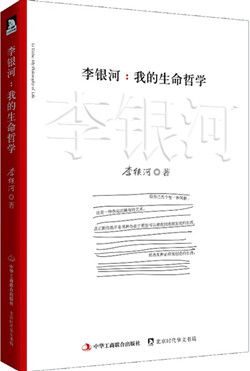 Chinese sociologist and sexologist Li Yinhe's book titled Li Yinhe: My Philosophy of Life [dangdang.com]
Chinese sociologist and sexologist Li Yinhe released her book, Li Yinhe: My Philosophy of Life, in Beijing in June, 2013. The book is a collection of her essays reflecting on the meaning of life, recalling her past and her memories of her late husband Wang Xiaobo (1952-1997), a famous Chinese novelist and essayist.
"For some unknown reasons, the reflection on the meaning of life has gone through my life in fits and starts. Just as prolonged illness makes the patient become a doctor, I have learned to be a life philosopher without a teacher," said Li.
Since she retired from the Chinese Academy of Social Sciences in February 2012, Li has been living in a country cottage on the outskirts of Beijing. She writes essays and novels in the morning, reads books in the afternoon and watches movies in the evening.
Many of her essays in Li Yinhe: My Philosophy of Life are about the rural life she now leads and how much she appreciates it.
In the book, Li also tells the puppy love story of how she fell in love with a guy in college and what despair and harm she went through when they broke up. "My early love experience was more like infatuation, just like the romantic episodes in novels and movies," said Li.
She writes that when she finally met and married Wang, she left the past behind her and created a future with him.
"Life swings like a pendulum back and forth between pain and happiness," Li said. "The only way to deal with it is just to enjoy the beauty of life."
"Let us live in happiness and leave other pursuits and comparisons behind. A happy life is supposed to be our living goal and worth going after," she added.
Li, who earned a doctoral degree in sociology from the University of Pittsburgh in the United States of America in 1988, was the first female sexologist to introduce western theories on the subject to China and to promote studies on gay male and female sexuality.
In 1999, Li was honored as one of the Asia Week magazine 50 Most Influential People in China list.
As an activist for LGBT (Lesbian, Gay, Bisexual, Transgender) rights in China, Li raised the issue of same-sex marriage in 2003, 2005 and 2006 at the Chinese People's Political Consultative Conference (CPPCC).
Her main academic interests have been sexual norms, homosexuality, diverse sexual behavior – including sadomasochism, and women's studies.
(Source: nandu.com and newbusiness.cn/Translated and edited by Women of China)