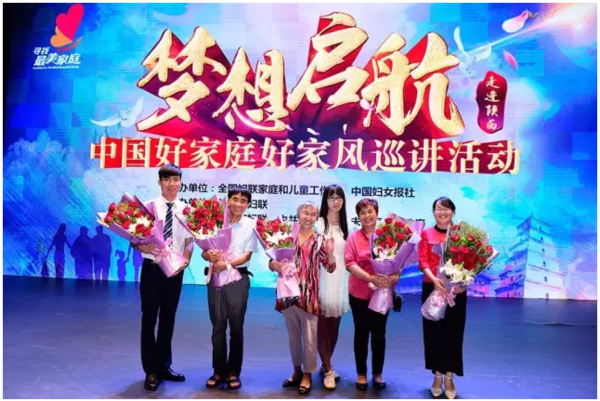 Representatives of the model families at the event [China Women's News]
Awardee representatives of the national Looking for the Most Beautiful Families campaign recently took part in an educational tour on September 6 in Xi'an, northwest China's Shaanxi Province, to promote positive family virtues and traditions.
Along with those from Xi'an, participants from east China's Shandong Province, central China's Hubei Province and southeast China's Fujian Province, shared their inspirational stories about family virtues at the event.
A Story about Caring for Disadvantaged Children
"Although I do not have much material wealth, I am spiritually rich as I have a big family made up of around 800 'left-behind' children (children whose parents have left them at home to seek jobs in other cities). I am quite happy and proud of them," said Zhuang Guigan from Fujian.
According to Zhuang, he and his wife Liang Chun'ai have dedicated themselves to improving education in remote mountainous regions for over 40 years.
A Story about Positive Family Education
Zhang Kuanxin, a man from a village in Xianyang City in Shaanxi, said his son, brother and nephew are alumni of Tsinghua University, one of the top educational institutions in China.
It is rare for a rural family to have three members attending the same prestigious university in the country.
Zhang recalled his mother would sell eggs for his tuition when he was a senior high student. His mother used to say no matter how hard it was, attending school could not be avoided as it would make him sensible and help him establish a great career, the man explained.
Zhang's sister Zhang Wuxia said that her parents' education made a big difference on her family members who have tried their best to be enrolled at Tsinghua University.
A Story about Voluntary Cleaning Work
A couple has voluntarily helped to sweep a public toilet in a community's bus station in Hubei for over 50 years.
Xie Qiang, grandson of a 77-year-old woman named Liu Zhonglan, shared the story at the event.
Xie said her grandmother has devoted more than 10 minutes to sweeping the public toilet twice every day since her grandfather died.
Under the influence of the selfless elderly people, their descendants have actively joined their ranks to offer their voluntary cleaning work.
A Story about a Military Family
Quan Yueqiu has taken good care of her sick mother-in-law for over 10 years while her husband Jin Duolin served in the army.
In 2000, they tied the knot. To dispel her husband's concern and better attend to the elderly lady, Quan took her mother-in-law to the apartment of the school where she worked. There, they shared a bed for more than five years.
Her mother-in-law died in 2011. Quan's 10-years of contributions to the senior woman have moved many local people.
A Story about Leading Villagers to Abandon Bad Habits
Li Ruihong, secretary of the Party committee in a village in Shandong, has played an active role in advocating simple wedding ceremonies and funeral affairs in the last few years.
Under the supervision and management of Li, most villagers have abandoned their previous ways of dealing with these two matters.
Li said the whole village has saved around 1 million yuan (U.S.$ 154,385) this year.
Accordingly, the educational activity will be held in more enterprises and urban and rural communities in the following months of this year, to inspire households nationwide to be inspirational families and promote a positive spirit.
Statistics show that the live streaming activity received millions of views on its official page on WeChat (a popular messaging app in China) that day.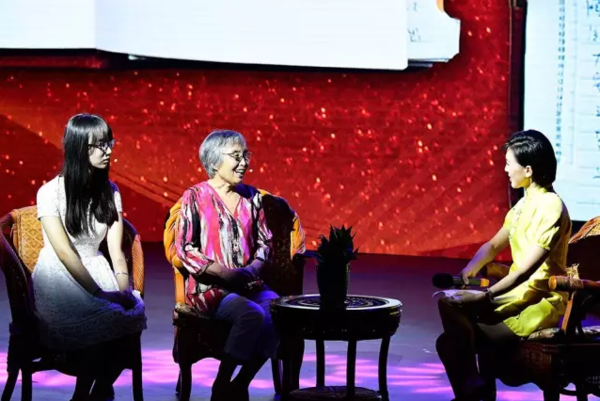 Zhang Wuxia gives an interview. [China Women's News]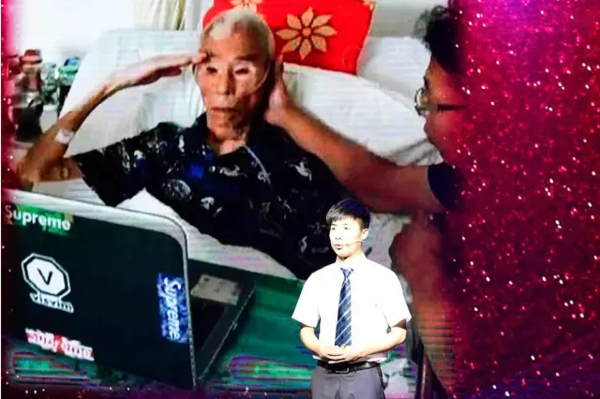 Xie Qiang, grandson of Liu Zhonglan who has dedicated herself to sweeping a pubic toilet in a community's bus station in Hubei for 50 years, shares Liu's story at the event. [China Women's News]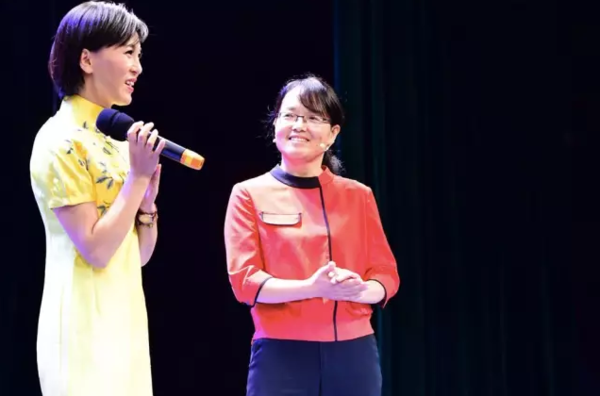 Quan Yueqiu, wife of a soldier, speaks at the activity. [China Women's News]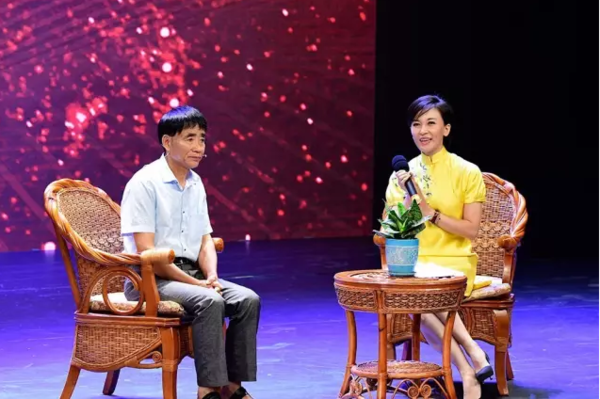 Zhuang Guigan shares his story about caring for 800 disadvantaged children. [China Women's News]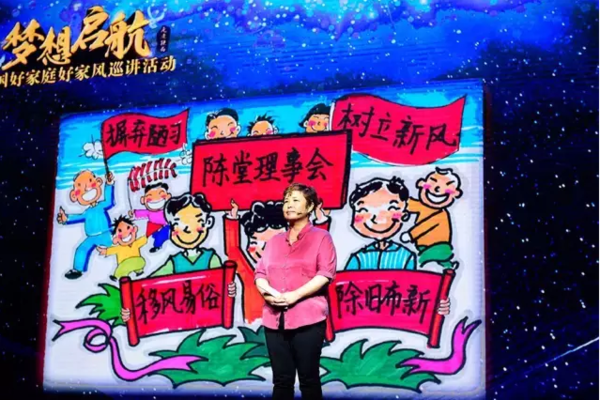 Li Ruihong shares her story about leading villagers to abandon bad habits. [China Women's News]
The audience applaud at the event. [China Women's News]
(Source: China Women's News/Translated and edited by Women of China)