Attendees at the training. [gzswomen.org.cn]
The National Working Committee on Children and Women (NWCCW) under the State Council hosted a training session on how to promote gender equality education among middle and primary schools from March 14-15 in Guiyang, capital of southwest China's Guizhou Province.
Officials from the NWCCW and the Guizhou Provincial Working Committee on Women and Children, as well as the local government, attended and delivered speeches at the event.
Those in attendance at the training also included workers from education departments from north China's Shanxi Province and Inner Mongolia Autonomous Region; east China's Shandong Province; south China's Guangdong Province; principals, teachers and related staff members of working committees on women and children from different parts of the country; and, educational workers from Guizhou.
According to the China National Program for Women's Development (2011-2020), one of the country's main goals and missions is to fully instill gender equality-related principles and ideas into various standard curriculum and teaching processes.
Concluding the successful experience on advancing gender equality education among middle and primary schools in several provinces, the NWCCW organized experts to compile a professional manual designed to conduct the program in these pilot provinces including Shanxi, Inner Mongolia, Shandong, Jiangxi and Guizhou.
Due to these five provinces' pilot work, the scheme will be further carried out in other provinces nationwide, to implement relevant objectives.
Liu Liqun, president of China Women's University, and Li Huiying, doctoral supervisor and director of the Women's Research Center of the Party School of the Communist Party of China (CPC) Central Committee, gave lectures at the training.
At the event, delegates from Zhongshan Municipal Working Committee on Women and Children introduced their progress in carrying forward the policy of gender equality in the realm of education.
In addition, the participants also held an in-depth discussion on how to promote gender equality education in schools.
After discussions, attendees said they believed the Program is important for the implementation of President Xi Jinping's instructions for adhering to the basic State policy of gender equality; and, significant in the practicing of core socialist values.
Furthermore, attendees commented that they fully recognize that the advancement of gender equality in schools and campus is necessary so that the concept becomes integrated into society.
By developing a curriculum and textbooks which encourage students to engage in social practices, staff's consciousness on gender equality will be improved, attendees claimed.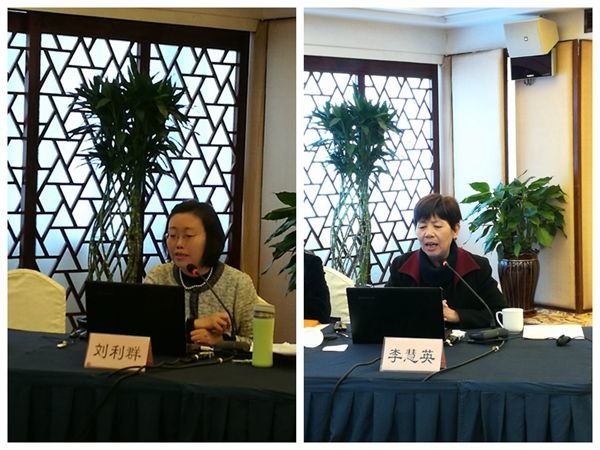 Liu Liqun (R), president of China Women's University and Li Huiying (R), doctoral supervisor and director of the Women's Research Center of the Party School of the Communist Party of China Central Committee, speak at the event. [gzswomen.org.cn]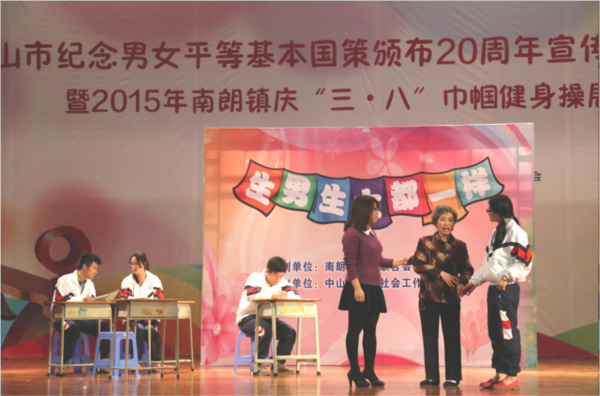 Attendees take part in an event held in Zhongshan City, south China's Guang Dong Province. [Women Voice]
Students attend an activity concerning gender equality education . [Women Voice]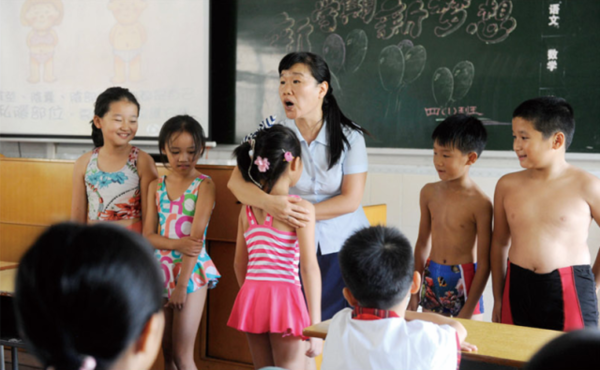 A teacher and primary school students [Women Voice]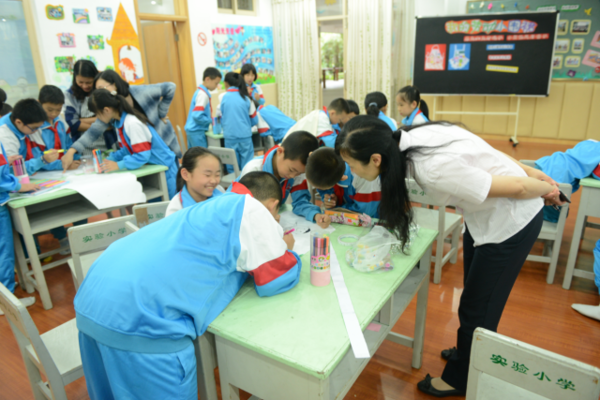 Students attend a class. [Women Voice]
(Source: China Women's News/Translated and edited by Women of China)