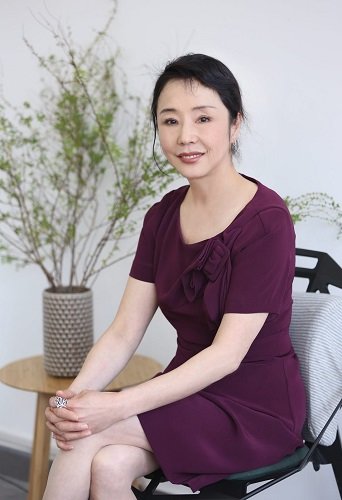 Yan Geling [Xinhua]
Yan Geling, a famous Chinese-American writer, recently gave an interview in Beijing to share her inspiration for writing her book You Touched Me which was based on her own early life.
You Touched Me revolves around the exploits of a group of young dancers, of which Yan was one, from a cultural troupe during the late 1970s.
The work has recently been adapted into a movie by one of China's most prestigious directors Feng Xiaogang, and will be released during the upcoming National Day.
Yan joined the army at 12. When she turned 25, she retired from active service. During that period of time, she has danced for a total of eight years.
Many of her other works were closely related to her army life. "I have never stopped writing stories about the days in the army; it is of so much importance for me. It determined the direction of my life," Yan explained.
The book is filled with her feelings, reflections and regrets regarding that era, the writer stressed.
About Youth
Aside from on formal occasions, the performers in Yan's troupe were forbidden from taking pictures whilst they were in costume. Hence, she only has a few photos of her dancing in military uniform from that time.
"I don't need to imagine or create details of the story since it is true in my mind. When I wrote about a military building, I could recall its layout in a short amount of time." Writing was quite natural for her, Yan maintained.
Being a person of great diligence, the writer believes that she was much influenced by her mother. When writing her book Aunt Tatsuru, Yan paid a visit to a village near Nagano, Japan, learning about the local people's living habits and ways of thinking.
Meanwhile, she visited a casino in south China's Macao Special Administrative Region in order to better depict gamblers' psychological state for her book Mother is a City.
However, she did not need to visit any locations whilst writing Youth as everything was already stored in her mind.
"Youth is a length of time in everyone's life. Each mistake made during this period will shape the future life that they lead," Yan concluded.
About Love
Yan said the pace of life is too fast nowadays. The love stories depicted in her book are so remote and luxurious for modern people.
Speaking of her understanding of contemporary love, Yan maintained, "My imagination is quite pale towards an era in which love letters do not even exist."
She believes that an ideal relationship is one in which both lovers can regularly write letters to express their deep affection to each other with a true heart.
Recalling her first love, Yan said her boyfriend was a painter who used to make different drawings for her on each correspondence. In contrast, Yan wrote love letters for him in English. They tied the knot in 1992.
When visiting Wolong Panda Reserve in southwest China's Sichuan Province several years ago, Yan found a pretty leaf on the ground and she picked it up to make a love letter.
"It is a love that is worth experiencing when you choose a paper, an envelope and a picture to write letters for your beloved."
In current times, people are more willing to express affection through e-mails, messages and WeChat (a popular messaging app in China) instead. It seems the distance of people is shortened, Yan commented.
She maintained a skeptical attitude towards electronic communication. Yan said she enjoys face-to-face communication and regards it as the basic respect between two people.
About Writing
Yan is a writer whose works have been adapted into several TV dramas. She has cooperated with many other famous Chinese directors such as Ang Lee, Chen Kaige, Zhang Yimou and Li Shaohong.
Since being invited to adapt a novel into a screenplay, she has written around 190 plays. "What I write follows my way of thinking, as director Feng Xiaogang, who is responsible for shooting the film, respects my ideas."
When watching the film in advance, she was excited and shed tears several times. Yan said it seemed like she was watching someone else's story and was greatly moved.
Cover of Yan's book titled You Touched Me [dangdang.com]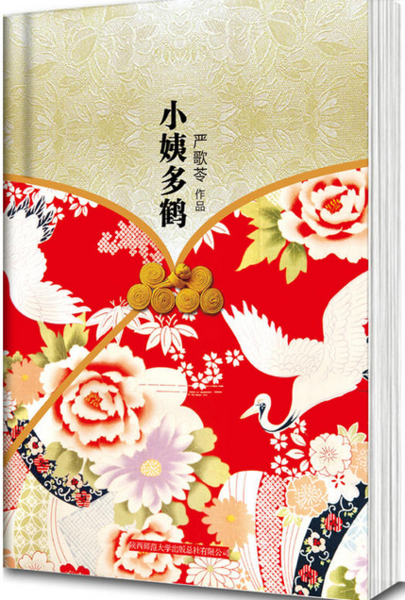 One of Yan's works [dangdang.com]
One of Yan's works [dangdang.com]
(Source: Xinhua/Translated and edited by Women of China)