Shan Li communicates with Zhulacuo on the grassland. [Tibet.cn]
This year marks the second anniversary of the Future Smile Charitable Foundation in Changdu, southwest China's Tibet Autonomous Region.
The foundation, which provides free surgeries for children who suffer from cleft lip and palate from impoverished families, was originally established with support from National Civil Affairs Department.
During the latest visit volunteers paid to the area this year, doctor San Li from the charity medical team returned to visit two siblings, one of whom suffered from cleft lip in Chaya County, that she brought hope to in 2016.
Doctor San specially visited the siblings. "I am excited to see their smiles two years later, and I think that is the very significance of the public-welfare project," she said.
The Smiling Public Welfare Project, launched by the foundation, also provides free services for children who suffer from other facial deformities.
"At that time, the young girl, Yongzhulacuo, who was suffering from cleft lip, could hardly smiled. Moreover, hampered by local traffic conditions, the siblings spent three days getting to Changdu City Hospital," Shan recalled.
Now, there are 30 medical and non-medical volunteer teams from Shanghai, Hangzhou, Xi'an, and Nanchang City. They all went to Changdu to give full check- ups for 96 patients afflicted with cleft lip, and have provided operation for 52 of them.
The foundation will sign another three-year-agreement with Changdu Commission for Health and Family Planning this year to continue to provide free plastic surgeries.
Furthermore, it will expand its aid coverage to southwest China's Guizhou, Yunnan and south China's Guangdong provinces.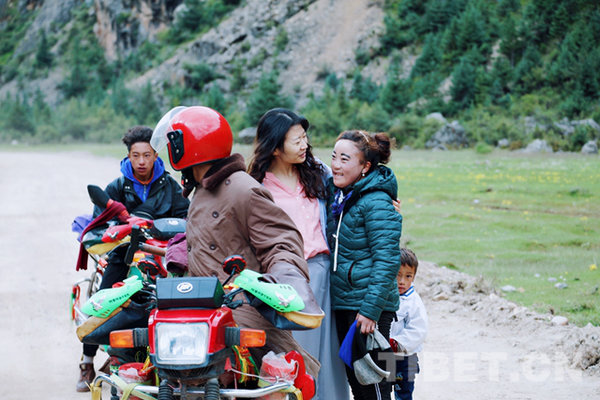 Shan Li embraces Yongzhulacuo. [Tibet.cn]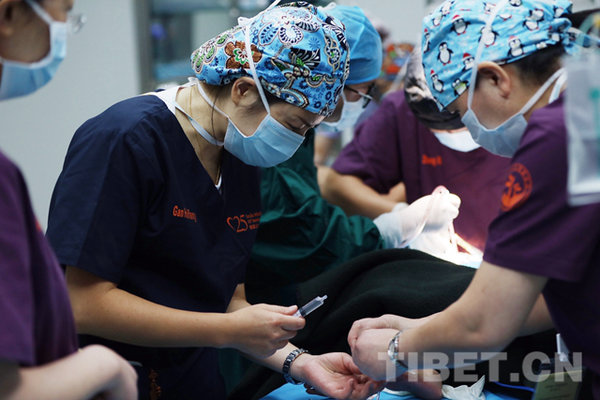 A doctor gives a check-up to a child. [Tibet.cn]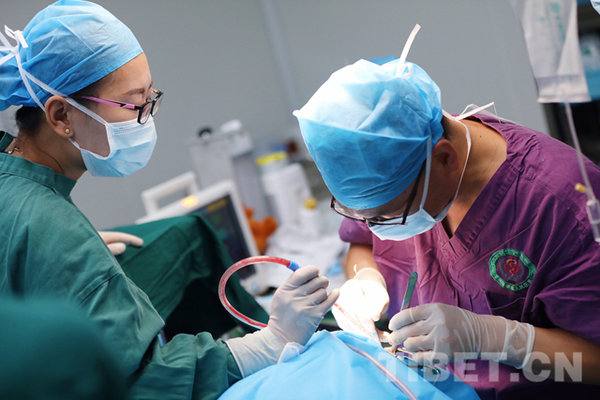 Doctors operate on a child with cleft lip and palate. [Tibet.cn]
(Source: Tibet.cn/Translated and edited by Women of China)