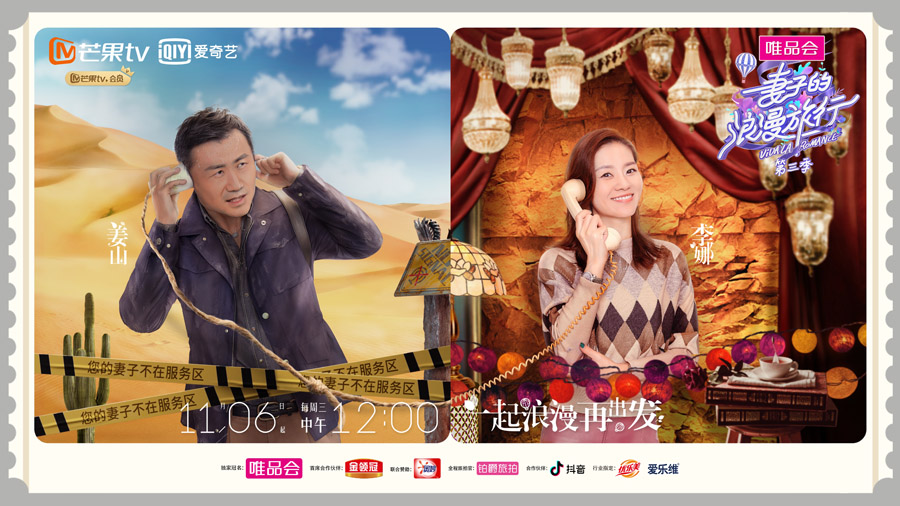 A screenshot shows a poster of reality show Viva La Romance that features retired tennis star Li Na (R) and her husband Jiang Shan. [For chinadaily.com.cn]
Chinese Tennis star Li Na is keeping up her post-retirement stardom by making her TV reality show debut together with her husband, Jiang Shan.
The couple will appear in the third season of Viva La Romance, a show that films female celebrities' travel experiences with husbands while being interviewed about marital life and relationship issues.
The show, to be aired on November 6, will not let the former French Open champion go without showcasing her tennis skills. A teaser featured a scene shot in Turkey where Li teamed up with other guests to to play tennis under her personal guidance.
Li, known for her straightforward personality, has already been seen as one of the selling points of the show, while some of her worried fans also said the show could also bring unnecessary attention to the couple's otherwise low-key life.
Li became the first Chinese player to be inducted into the International Tennis Hall of Fame in July. She was the first Asian-born player to win a Grand Slam title and became a household name in China after winning the 2011 French Open and 2014 Australian Open.
Though retired for four years, the tennis legend has never shunned publicity for too long.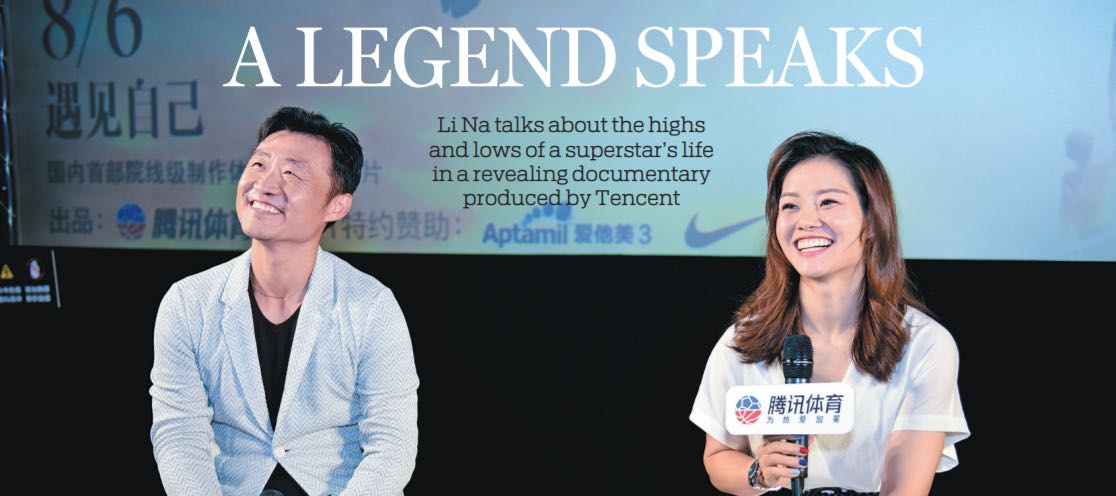 Li Na and her husband, Jiang Shan, share a light moment with fans at Monday's Beijing premiere of her new documentary That's Me, produced by Tencent Sports. [For China Daily]
Li revealed in May 2015 she was working with Hong Kong film director Peter Chan to produce a feature film based on her career.
Filming of the movie was completed in Melbourne in February, in time for a 2020 release.
As a warm-up for the biography-style movie, a short movie also directed by Chan titled Be Yourself, Li Na featured Li as herself and recalled her experiences with her deceased father. The short hit screens in August.
(Source: chinadaily.com.cn)