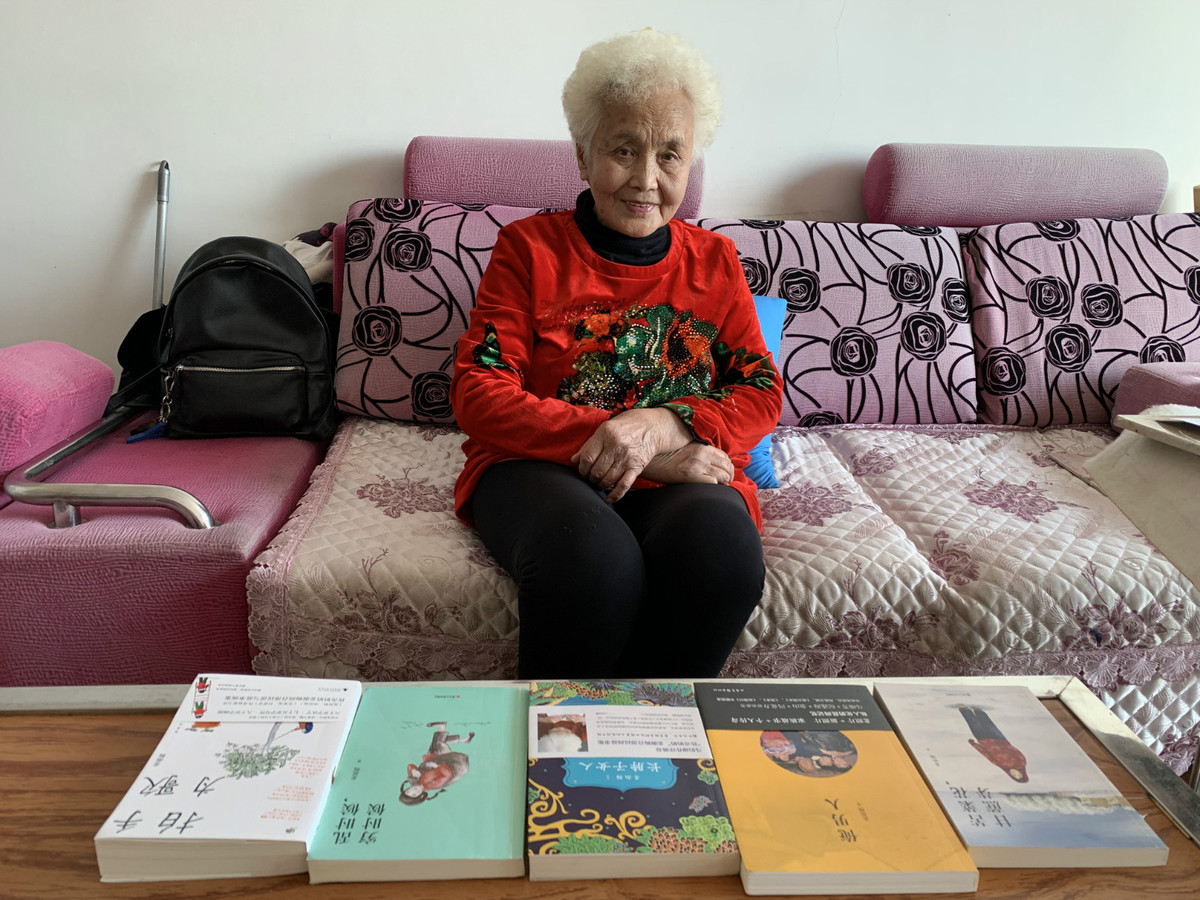 Jiang Shumei displays her books published since 2013 at her home in Suihua, Heilongjiang Province on Octoberpber 18. [For chinadaily.com.cn/Zhou Huiying]
Jiang Shumei has recently published her fifth book, a collection of 100 folk rhyming songs and 47 folk tales, as well as 50 illustrations she created.
So it comes as a surprise to learn that the 82-year-old woman from Suihua, Northeast China's Heilongjiang Province was illiterate for much of her life.
In 1996, her husband died in a car crash accident. Seeking distraction, she began learning to read, something she had never learned to do before.
Inspired by what she had read, Jiang began learning to write Chinese characters in 2012, and just one year later, she published her first book, a 120,000-word nonfiction work with incredible tales from the past century.
"I didn't have much time to learn the most basic knowledge such as pinyin, but I had my own method," she said. "I repeated and created some rhyming songs, as well as simple poetic verses, and then asked my grandchildren to write them down. After repeatedly reading the characters one by one, I could memorize them,"she explained.
In May 2012, Jiang moved to live with her eldest daughter Zhang Ailing, who is an author herself.
"My mother told me that she had lots of interesting stories about the old days and she wanted to tell me, which could help me create more excellent literary works," said Zhang, 52, a teacher of Chinese writing at Suihua University. "However, I was too busy with my work at that time, so I suggested she could try to write down the stories herself. She categorically refused me at first, but finally decided to have a try after some encouragement."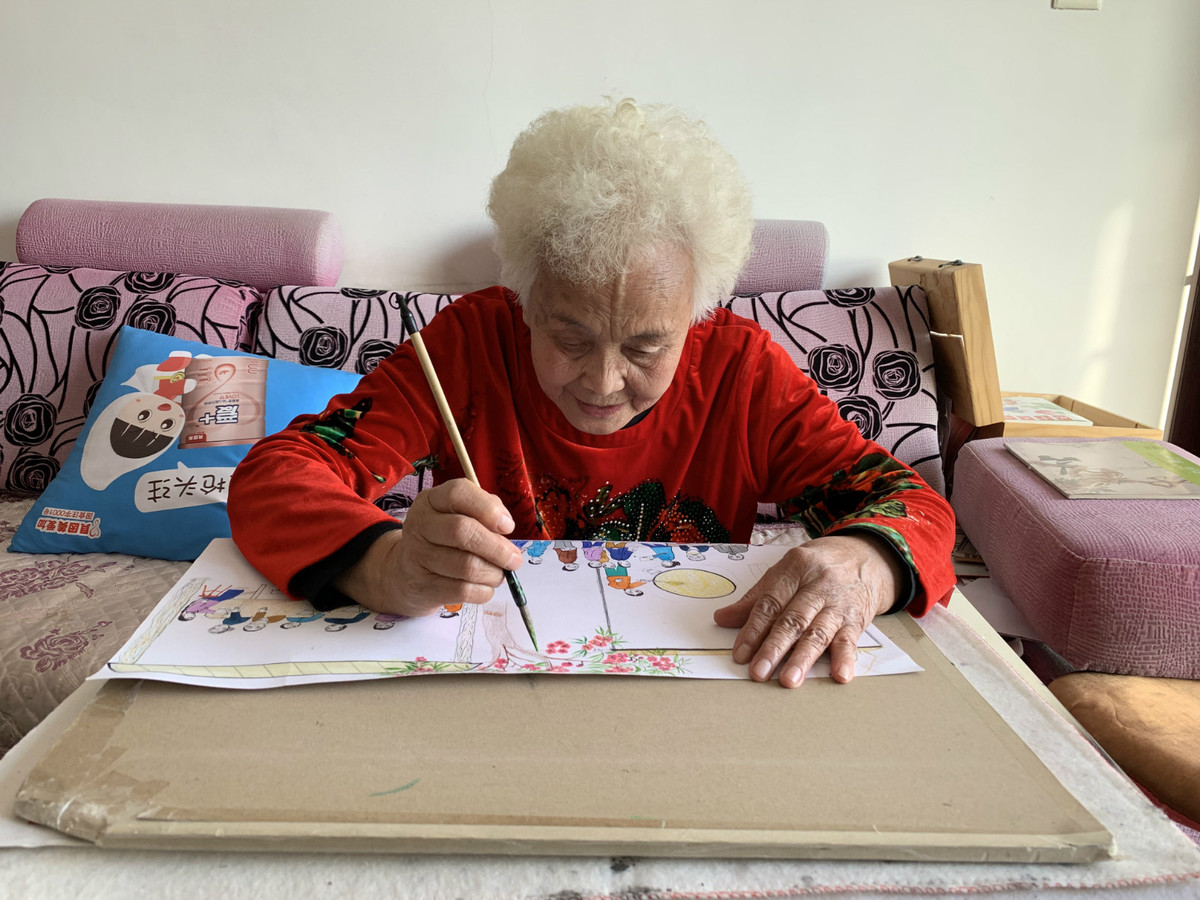 Jiang Shumei paints at her home in Suihua, Heilongjiang Province on October 18. [For chinadaily.com.cn/Zhou Huiying]
Jiang then began to write stories after her daughter explained the principles of writing.
"After writing, I would proofread her drafts and fill in the blanks of the characters that she didn't know how to write," said Zhang. "It was a headache to read them at first because her writing has no space, no punctuation marks and is crammed ever so densely."
But Zhang saw the light of really good stories after careful reading.
"Without gorgeous language, her stories, often 1,000 characters long, are positive, motivated and inspirational," Zhang told China Daily. "I posted the words on my blog and they soon got attention, some from well-known writers and publishers."
In April 2013, a publishing house contacted Jiang asking to sign a publishing contract with her.
Six months later, her first book was published, and in the following six years, the prolific writer published another four books.
"I have finished my sixth book and it will be published very soon," she said. "I feel quite happy to keep my life busy with meaningful things."
"What I have done is not for fame but for passing the stories of old times from generation to generation," she added.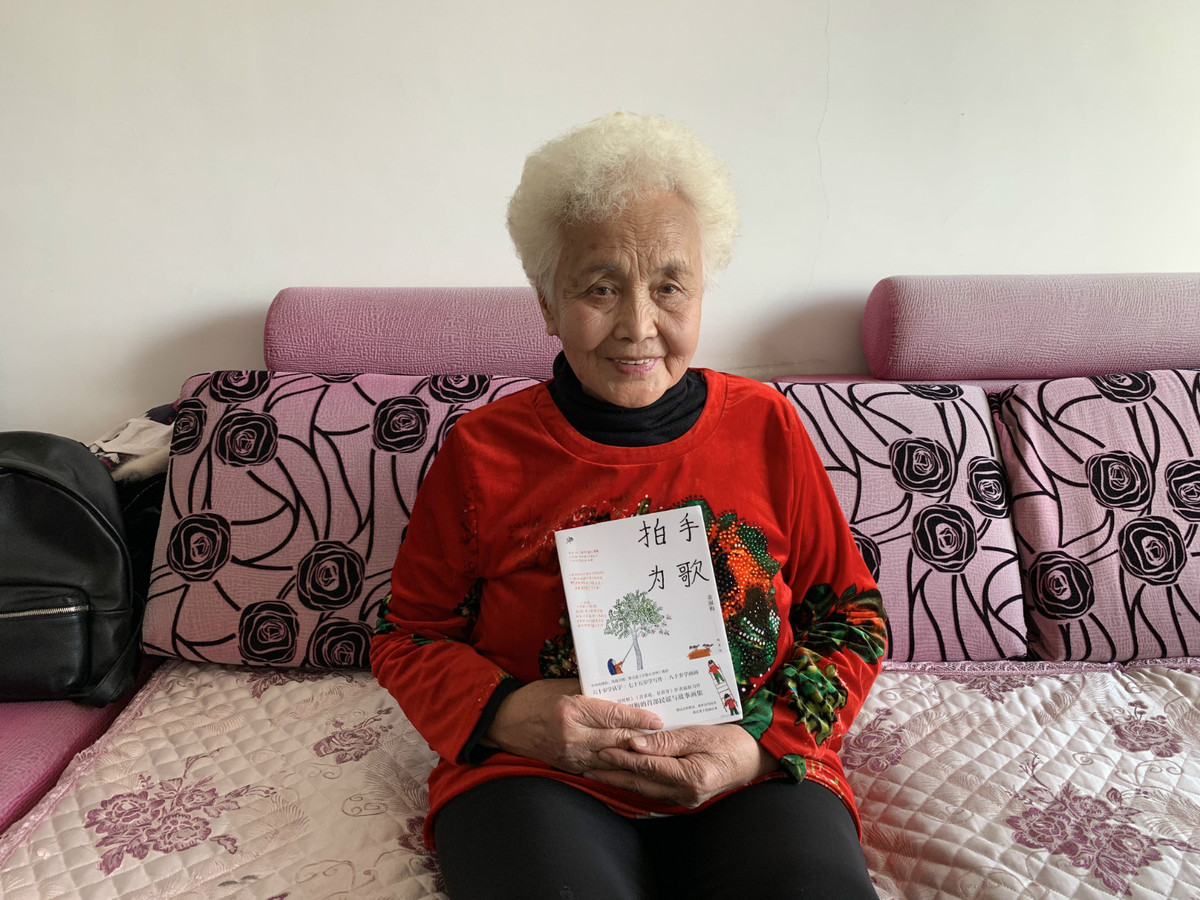 Jiang Shumei shows her latest book at her home in Suihua, Heilongjiang Province on October 18. [For chinadaily.com.cn/Zhou Huiying]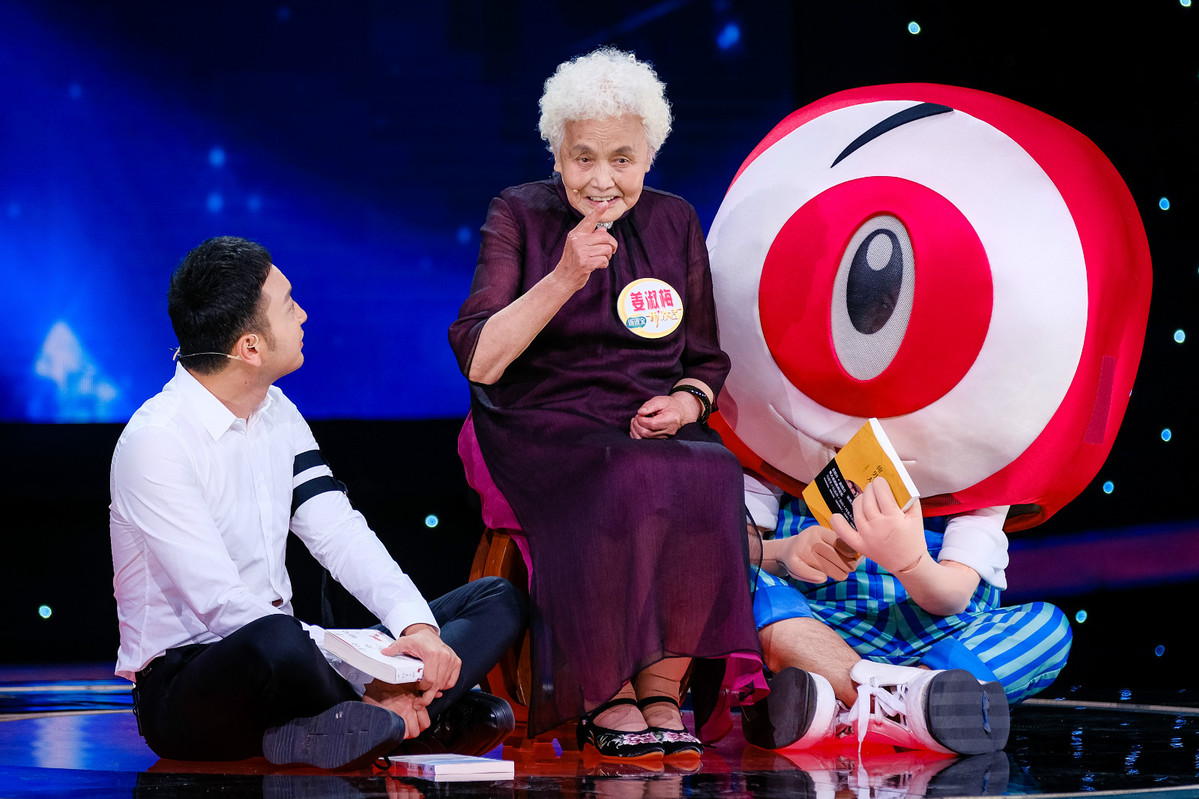 Jiang Shumei tells her story on a CCTV-3 brodcast in September. [For chinadaily.com.cn]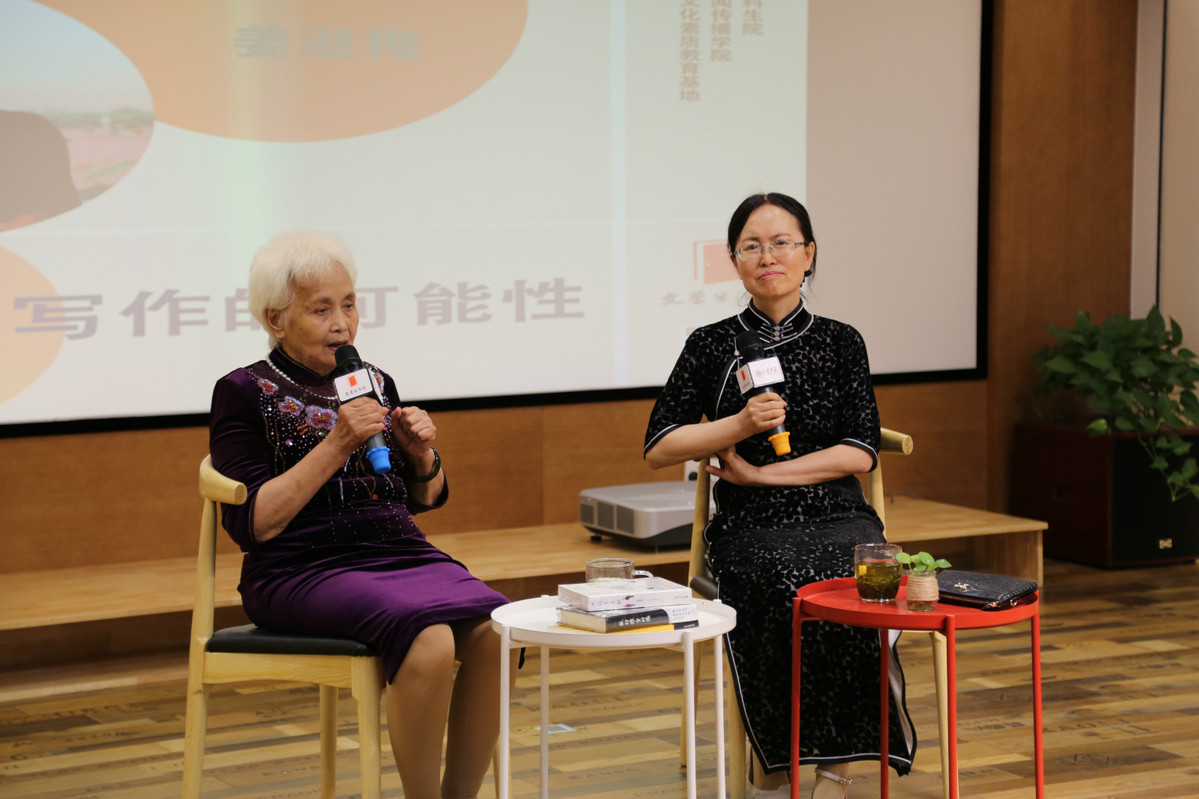 Jiang Shumei (L) shared thoughts and ideas on literature with her eldest daughter Zhang Ailing (R) at Shandong University in September. [For chinadaily.com.cn]
(Source: chinadaily.com.cn)