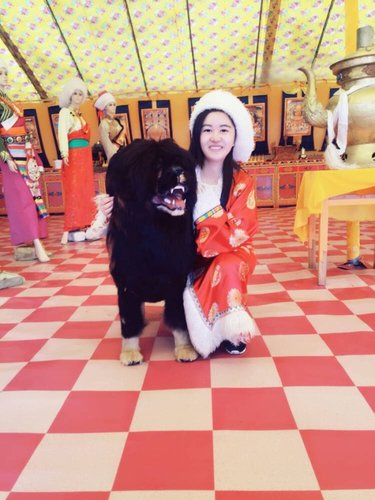 Zhou Liqiong [Photo/China Plus]
Zhou Liqiong, a 26-year-old Tibetan from Lanzhou University, has decided to continue pursuing a doctorate degree. She completed her under-grad in mathematics, and is finishing her master degree in biology, while pursuing a doctorate in anthropology, with a focus on China's ethnic minorities.
Zhou Liqiong says she has always had a passion for anthropology. She has taken part in a number of field studies, which have taken her deep into mountainous territory, forests and remote villages as part of her postgraduate studies. In the next stage of her studies, Zhou Liqiong plans to focus on Tibetan demographics and history. She is aiming to research the cultural history and development of her hometown in Gansu.
Zhang Zhiqi, a senior at Sichuan International Studies University, received offers from the University of Pennsylvania, UCL and the University of Edinburgh. However, this 22-year-old girl decided to drop the opportunity to study abroad and will, instead, start her own project to promote education for people with disabilities, ranging from cognitive conditions to physical limitations. She wants to use several gap years to gain work experience before she considers studying overseas.
After graduation, Zhang will work with friends to start an educational project. Zhang also plans to be a student at the Wharton School of Business after her gap years. "I will properly prepare for studying at Wharton," she said.
Huang Zishan is an outstanding graduate from Sichuan International Study University. But she said she was lacking in self-confidence at the beginning of her university life. After a series of challenges and activities during the past four years, she has become much more confident and outgoing. She believes that "an excellent person grows up in plights". Huang will start her postgraduate study in Beijing Foreign University by September.
Rayhangul Umar is one of four girls born into a farmer's family in the far western region of Xinjiang in China. She is part of the ethnic minority group called Uyghur. She has graduated with a master's degree from Lanzhou University, and plans to start a career as a tutor at the University.
Despite studying all around China and being offered job opportunities elsewhere with the lure of high salaries, Umar decided to stay at Lanzhou University.
Umar expects to be a good tutor who will gain the trust of her students. She also hopes she is able to provide a high quality of life for her parents in the future.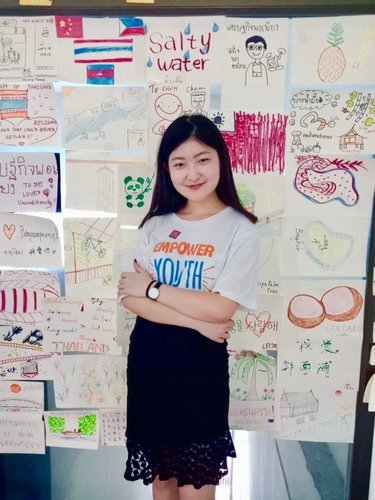 Zhang Zhiqi [[Photo/China Plus]
Huang Zishan [Photo/China Plus]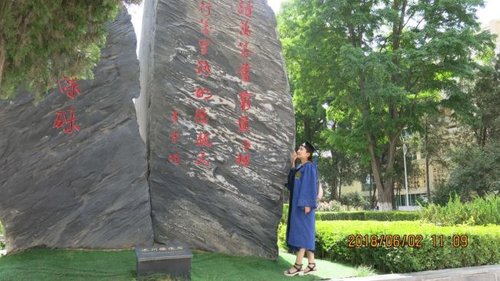 Rayhangul Umar [Photo/China Plus]
(Source: China Daily)