Yu Xiuhua (C) wins the Role Model Award at the 2015 Women's Media Award on January 19 in Beijing. [lady.163.com]
Yu Xiuhua, a rural woman with cerebral palsy yet hailed as "China's Emily Dickinson," won the Role Model Award at the 2015 Women's Media Award on January 19 in Beijing.
The prize was jointly presented by NetEase, a major news portal in China, and UN Women, the UN organization dedicated to gender equality and the empowerment of women.
Taking up writing in 1998, Yu has so far penned more than 2,000 poems. In January 2015, her work "So We Two to Sleep, the Greater China Seen" was posted online and caused a great sensation. Before long, Yu published two poetry anthologies, both well received.
The public admire Yu's relentless pursuit of freedom despite her multiple obstacles. However, many fans have paid equal attention to her illness and some even call her a "farmer poet" or "poet with cerebral palsy."
"If you ask me what identity I should have, I would just say that I am a woman; like any other woman, I just want to be loved and well dressed."
"My identity of being a woman gave me many inspirations and much to contemplate about life. Sometimes, I inject my own thoughts and feelings into the personality of the female protagonist of my poems, which gives me a great deal of satisfaction," said Yu.
The Women's Media Award is the first honor dedicated to gender equality in China. Since its launch in 2010, organizers have paid tribute to dozens of women who have made extraordinary contributions in their respective fields or devoted themselves to causes for public good.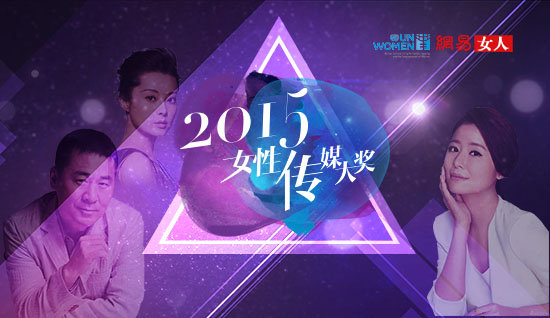 Yu Xiuhua (C) wins the Role Model Award at the 2015 Women's Media Award on January 19 in Beijing. [lady.163.com]
(Source: lady.163.com/Translated and edited by Women of China)