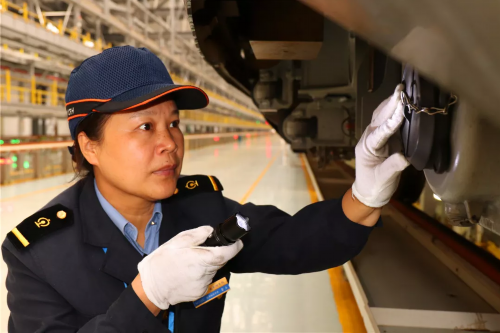 Lei Li at works [chineserailways]
Lei Li, head of the flaw detection group in the high-speed train section of China Railway Chengdu Group Co., Ltd, has won many honorary titles.
Lei started working in flaw detection of trains in 1990.
She knew little about the craft at first, but she was hardworking and studied industriously. She has since discovered many major crack defects.
Lei was dedicated to her work. She often innovated and came up with new methods of flaw detection during her long-term practice.
She invented an cutting-edge probe, which fully met production needs.
In 2010, Lei began working on high-speed trains. She then acquired the first certificate of flaw detection in D-series high-speed trains in her company.
Lei learned about computer analysis of automatic flaw detection night and day. She summarized the characteristics and rules of flaw detection in D-series high-speed trains and achieved a trouble-free operation.
"Every step of flaw detection is of crucial important and requires flawlessness. Any negligence may cause an accident," said Lei.
Lei and her fellows organized a technical skills studio and an innovation studio of model workers in 2014.
In the past four years, they have completed three technical innovation projects and created 27 inventions, which have solved many on-site technical problems and greatly improved the efficiency of train maintenance.
Lei also taught newbies patiently on site and stressed practice. During the past four years, nearly 100 apprentices taught by Lei have won various technical competitions of the company.
Lei's outstanding performance and contributions in the flaw detection of high-speed trains has been recognized by organizations at all levels and sought after by many railway workers.
She was elected as part of the delegation of Sichuan's ninth and 10th Provincial Party Congress and won the title of Technical Expert, Outstanding Railway Craftsperson and National Labor Model.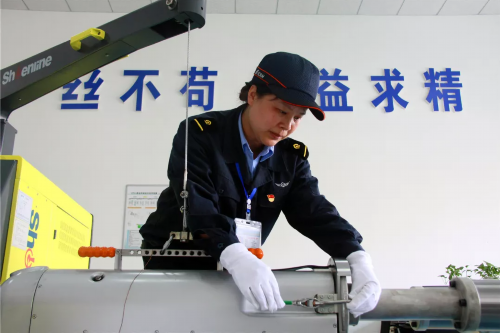 Lei Li at works [chineserailways]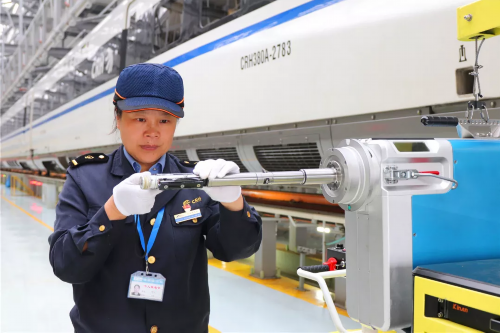 Lei Li at works [chineserailways]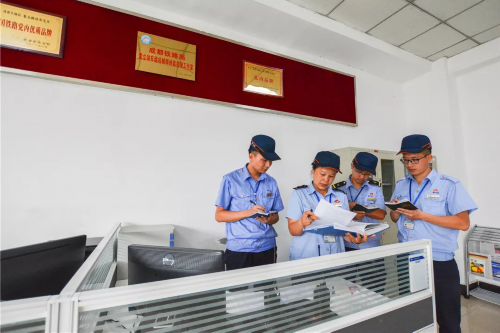 Lei teaches newbies. [chineserailways]
(Source: chineserailways/Translated and edited by Women of China)