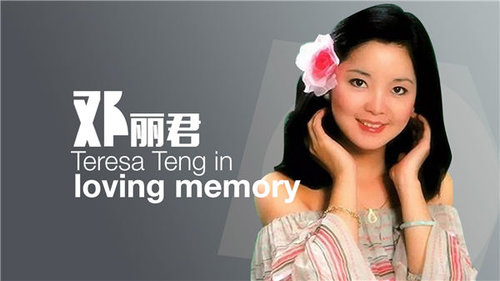 Teresa Teng

[Photo/CGTN]
January 29 would have been the 65th birthday of Teresa Teng, or Deng Lijun in Mandarin. Google celebrated the occasion, honoring the Chinese queen of songs, known for her folk and romantic ballads, with a doodle that comes up on the search engine's homepage.
As the most popular singer in the 1980s and 1990s, Teng was widely known by the Chinese-speaking world and her sweet voice has captured a whole generation.
Born in Taiwan in 1953, Teng's singing talent came to light at the young age of ten. Her rendition of Cai Hong Ling (Picking Red Water Chestnuts) won the first prize at a singing contest organized by the Gold Horse Record Company.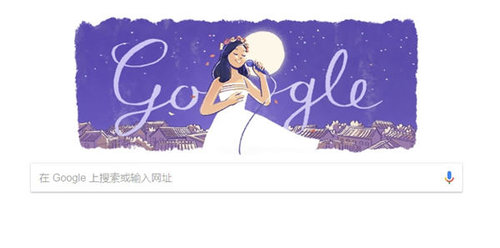 Screenshot of Google's homepage showing a doodle of Teresa Teng. [Photo/CGTN]
Her win heralded the beginning of Teng's singing career, which saw the star releasing eight albums in just two years in the late 1960s.
Teng's voice moved audiences in Mandarin, Cantonese, Japanese, French and Malay, as the singer was a polyglot.
Teng's sweet image and voice soon thrust her to stardom. She was a superstar in the Chinese mainland, Hong Kong and Taiwan, and beyond the Chinese territories. She won widespread acclaim in Japan, Singapore and other Southeast Asian countries.
Teresa Teng
During her career peak from 1981 to 1987, her songs dominated the Chinese market and could be heard playing virtually everywhere.
Nearly everyone at the time had a tape of her songs, playing hits like Tian Mi Mi (Very sweet) and Yue Liang Dai Biao Wo De Xin (The moon represents my heart) on loop. Teng's presence in the lives of Chinese people was concretized by the saying -"Wherever there are Chinese people, there will be Teng's songs."
But all beautiful things must end: Teng died of asthma in Thailand on May 8, 1995, and the tragic news fell like a bombshell on her fans and music lovers. But while Teng was gone, her heritage lived on: even today, 23 years after her death, programs about Teng are still running on television.
Teresa Teng on stage
A museum to commemorate her was established in Taiwan, and she also inspired a theme restaurant in the Chinese capital Beijing.
People seem to keep Teng's memory alive in a multitude of ways, and she will always be one of the shining stars in Chinese culture.
(Source: China Daily)