Members of the Ssixth medical aid team to South Sudan perform an operation. [cnr.cn]
Chinese doctor Zhao Jin has saved many lives and cured diseases for many locals in South Sudan over the past three months with her outstanding medical skills.
She currently works in the sixth Chinese medical aid team sent to the African nation.
Founded in 2011, South Sudan is the youngest country in the world, with an area of about 610,000 square kilometers. It is also one of the poorest countries in the world.
Juba Teaching Hospital, where Zhao works, is the largest hospital in the country, but it is still perennially short of water and electricity and lacks a pathology department or adequate equipment.
During the past three months, besides saving lives and curing diseases, Zhao has established good relations with local medical staff, and earned the respect of local people. Now, they are used to looking for the Chinese medical team to cure their ailments.
Zhao has trained many apprentices who became outstanding doctors. Siham Juan Boy is her first apprentice. She has now mastered the diagnosis and treatment of common diseases and is able to complete basic operations under the guidance of senior doctors.
China has sent over 20,000 medical personnel to 50 African countries over the past 55 years. It has dispatched 69 doctors to South Sudan to participate in medical assistance since 2012.
"In future, China will normalize long-term assistance and aims at greatly improving the local medical situation," Zhao said.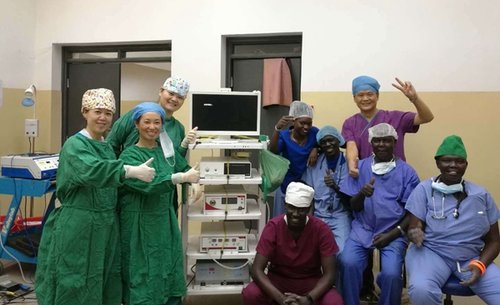 Zhao Jin (2nd from the left) and her teammates with local medical staff. [cnr.cn]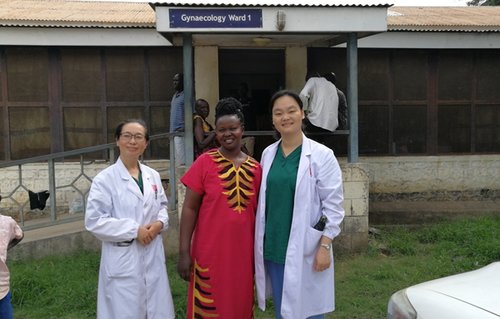 Zhao Jin (1st from the left) and her teammate with a recovered patient. [cnr.cn]
(Source: cnr.cn/Translated and edited by Women of China)