Wang demonstrates how to examine aviation components to younger welders. [Photo/cnjiwang.com.cn]
Aviation welding calls for patience, attention and duration.
Wang He, born in the 1980s, has been devoted to China's space research for the past 12 years, welding spacecrafts and labs and cultivating younger welders.
Wang, a spacecraft circuit board welder working for the electronic fitting center of the Changchun Institute of Optics, Fine Mechanics and Physics, Chinese Academy of Sciences, has welded hundreds of spacecraft components and parts in the past 12 years.
She won China's first IPC Hand Welding Competition in 2010 and was the bronze medalist of the IPC International Hand Welding Championship in 2013.
Wang was also involved in the building of several national aviation programs including the Shenzhou spacecrafts, the Tiangong space labs and the Chang'e lunar exploration project.
"Welding is like sewing and welding for spacecrafts is like making embroidery which requires high accuracy in temperature and skill," Wang said.
When she first put her hand to the job, she kept practicing and learning the international standards to create high-quality products.
Aviation components are different from other technological parts; they cannot be re-fixed which makes experience and feeling very important.
"Wang's welding skill is perfect, you can never find any flaw in her products," said her colleagues.
In addition to ordinary aviation welding, Wang made many breakthroughs in difficult skills including low voltage discharge control welding and soft lead welding skills.
"Being a part of the manufacturing of an aviation product is like giving birth to a baby, raising her and watching her get married," Wang said. "You can feel happiness through the child's growth."
She also feels that hard work and devotion are key to her work. Being never too old to learn is her motto as she contributes to the aerospace industry.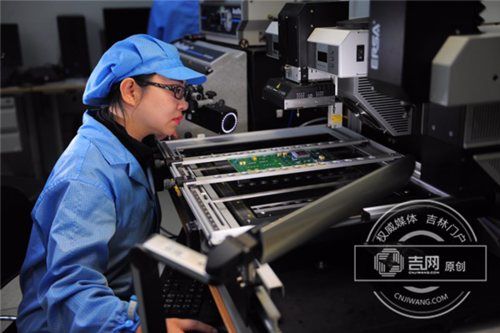 Wang examines the aviation components at the workshop. [Photo/cnjiwang.com.cn]
(Source: China Daily)