Armed female soldiers take part in a military parade on July 30, marking the 90th founding anniversary of the PLA. [cctv.com]
Female soldiers marched proudly along with their male colleagues at China's latest military parade on July 30 to mark the 90th anniversary of the founding of the Chinese People's Liberation Army (PLA).
The female combatants, with an average age of 20, made their debut appearance in the parade at Zhurihe military training base in north China's Inner Mongolia Autonomous Region.
Strong Female Soldiers
The soldiers have a strict daily training schedule including practices with up to 500 repetitions. Exercises include sit-ups, squats, punching, kicking, and hitting sand bags.
They also need to complete a 400-meter hurdle course five times, running and crawling over muddy puddles.
"Those courses improve our endurance at either high temperatures or freezing cold days so that we can perform better in any battles in the future," said Aotenggerile, leader of a female troop.
Many soldiers get cold fingers when they practice shooting during outdoors training in winter; they also experience feet blisters or sprained ankles during long-distance running, the soldier added.
At their first day in the army, an officer said that they were told: "To win or to lose, there is no gender difference on the battlefield."
After many years' practice, they have mastered various fighting skills with swords, guns, knives, and long sticks.
Parachutists are also able to conduct comprehensive military tasks in the air. For example, they can complete a fast landing from a height of 800 meters out of a helicopter.
Female soldiers said they never regret experiencing hardships during trainings. "With resolution, we can overcome any difficulties," they vowed.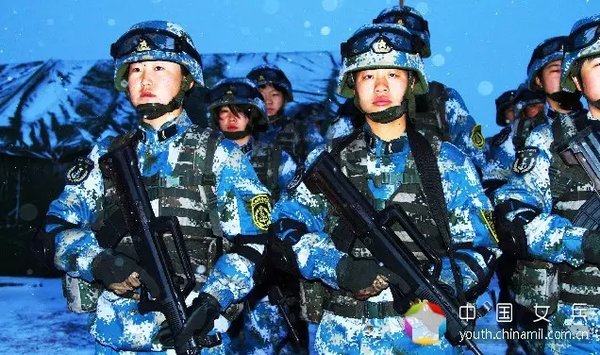 Female soldiers undertake training during a winter snowstorm. [youth.chinamil.com.cn]
Soldiers practice shooting. [youth.chinamil.com.cn]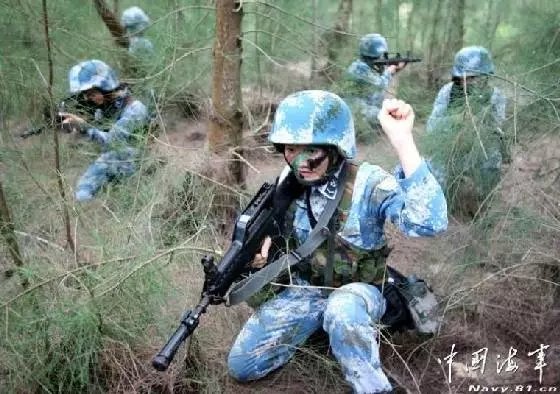 Soldiers conduct a scout mission under the disguise of camouflage. [navy.81.cn]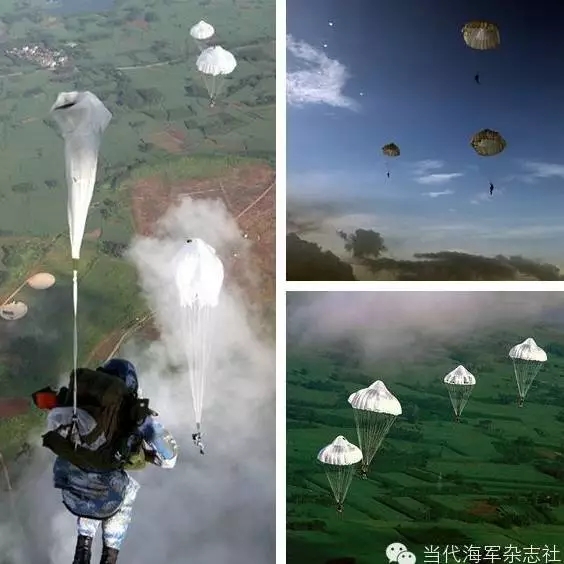 Female parachutists [Modern Navy Magazine on WeChat]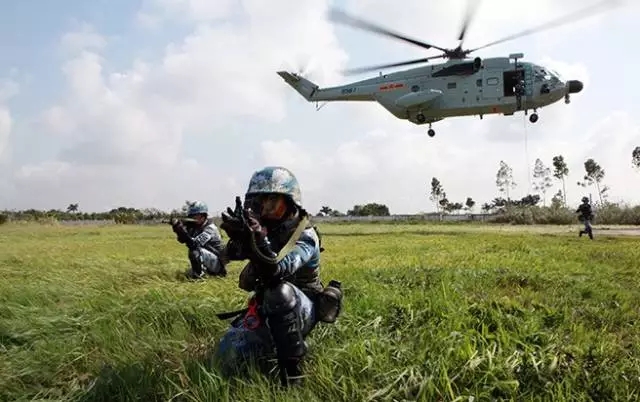 A team of female soldiers conduct a mission of rope landing from a helicopter. [Women Voice]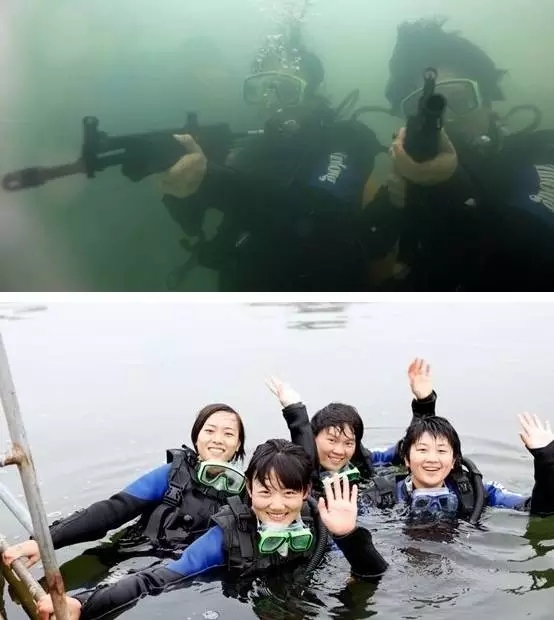 Female soldiers conduct a submarine mission (upper) and appear at the surface (lower). [Women Voice]
Soldiers undergo multiple harsh trainings. [youth.chinamil.com.cn]
(Source: Women Voice/Translated and edited by Women of China)