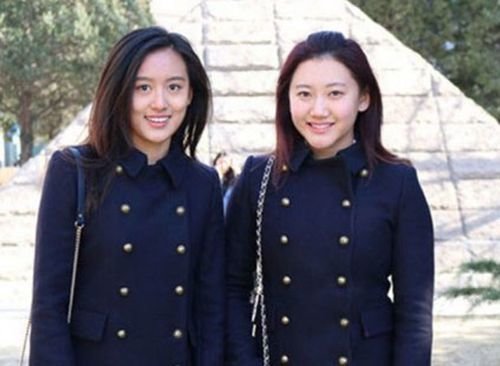 Twin sisters Li Yuanqing (L) and Li Yuanbing (R). [chinaqw.com]
Two 18-year-old Chinese-Canadian twin sisters both earned places at Beijing Film Academy recently, reaching their goals of returning to China and studying at the prestigious movie industry institution.
Li Yuanbing, the elder sister, will major in performance, while the younger sister, Li Yuanqing, will undertake a technical qualification.
The twin sisters immigrated to Canada with their parents when they were in Grade 1 of primary school in Beijing. They said they began to learn acting at the Young People's Theater in Toronto when they were 10. In 2014, they received drama training in the city's Ryerson University.
When asked why they decided to return to China for drama studies, instead of in another country, they said it would be a great pity if they lacked the knowledge to deliver lines in Mandarin seeing as China is their country of descent.
Recently, many international colleges sent them enrollment notifications, and they had until June 1 to make their choice. Finally, however, they chose to return to Beijing after serious consideration about their career development.
As they have lived in Canada for many years, they can speak excellent English and fluent French. Therefore, they have an advantage of being familiar with diverse languages.
But they said they have great courage to conquer any challenges, including improving their Chinese, and have made enough preparations for their study in their native country.
(Source: chinaqw.com/Translated and edited by Women of China)