Shen Yueyue (C) talks with volunteers during an inspection tour to a residential community in Beijing on August 20-21. [China Women's News]
Shen Yueyue, President of the All-China Women's Federation (ACWF), took an inspection tour to learn about the progress of women federations' work in Beijing on August 20-21.
Shen instructed local women's federations to thoroughly carry out the ongoing CPC education campaign themed "staying true to our founding mission," fulfill their responsibilities and duties in the women's work, and strive for more achievements in women's affairs, to celebrate the upcoming 70th anniversary of the founding of the People's Republic of China.
During a trip to a village library that houses local women and children's homes, Shen gave high praise to its functions and urged the library staff to develop more parent-child classes for strengthening moral education and cultivating the youth, to motivate more loving people to contribute and to benefit more people.
Shen said that officials of the women's federations in Beijing should give full play to the role of college students and encourage them to get involved in extracurricular educational activities for children during vacations.
Shen also inspected a housekeeping service center, where she emphasized that it was of great importance to promote the development of the housekeeping industry according to the special instructions made by General Secretary Xi Jinping and the requirements of the public.
Shen talked with women representatives, officials from local women's federations and officials from some governmental departments on the development of family education and housekeeping services and other hot issues concerning women's livelihoods.
During the meeting, Shen highly acclaimed the Beijing Women's Federation for its endeavors and practices in strengthening family-building, protecting women's rights and interests, and advancing the work on the reform of the city's women's federation.
Shen stressed that the Beijing Women's Federation should serve the women well, strengthen the family education guidance services, child ( under 3) care service, care for disadvantaged and rural left-behind children, housekeeping services and help solve difficulties in child-raising and elderly people's care.
Shen Yueyue (R) talks with a mother during the inspection tour to a children's home in Beijing. [China Women's News]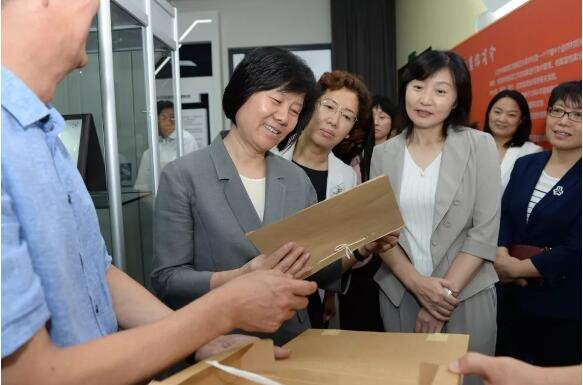 Shen Yueyue (2nd, L) views a collection of files during the inspection tour in Beijing on August 20-21. [China Women's News]
A meeting with women representatives, officials from local women's federations and some governmental departments during the inspection tour in Beijing on August 20-21[China Women's News]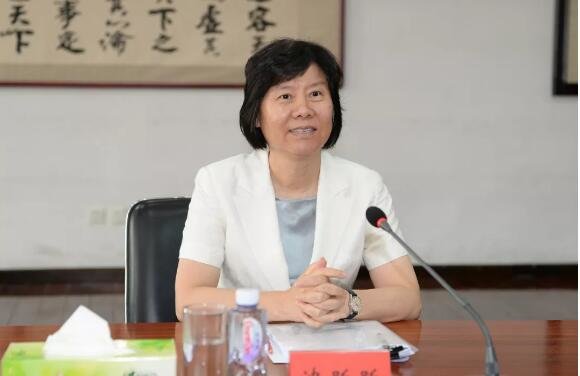 Shen Yueyue at the meeting with women representatives, officials from local women's federations and some governmental departments during the inspection tour in Beijing on August 20-21. [China Women's News]
(Source: China Women's News /Translated and edited by Women of China)