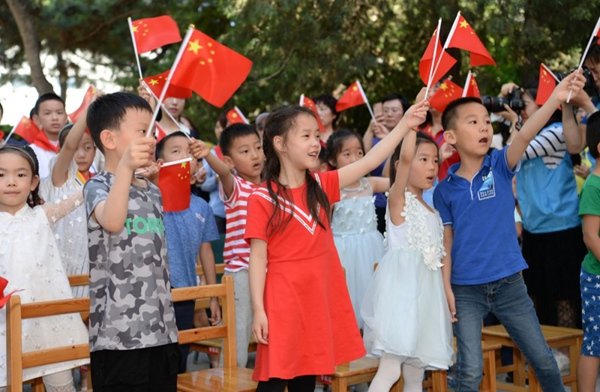 Children celebrate International Children's Day at the China National Children's Center in Beijing, on May 31. [Xinhua]
Sun Chunlan, a member of the Political Bureau of the 19th Central Committee of the Communist Party of China, attended a celebration at the China National Children's Center in Beijing on May 31, ahead of the International Children's Day.
Sun, who is also the head of the National Working Committee on Children and Women (NWCCW) under the State Council, wished all children across the nation a happy International Children's Day. She appreciated the children's DIY and their designs for "city of the future," encouraging them to study hard and grow into socialist builders and successors with all-around moral, intellectual, physical and aesthetic capabilities.
She also told the children to do more physical exercises, build a healthy diet and protect their eyesight. At a concert participated by children, Sun joined the kids to sing the song —My Motherland and Me.
Sun pointed out that General Secretary Xi Jinping has shown great concerns for children and adolescents. She urged governments at all levels, relevant departments and staff members working for children and adolescents should earnestly carry out the decisions concerning children and adolescents made by the CPC Central Committee and the State Council and insist on the principle of Child First and promote children's physical and mental health.
She also called for efforts in popularizing pre-school education, optimizing the allocation of resources for compulsory education, safeguarding the disadvantaged children's rights of receiving education and protecting the left-behind children. Parents should educate their children to have good morals and grow up happily and healthily, Sun added.
Shen Yueyue, Vice-Chairperson of the NPC Standing Committee and President of the All-China Women's Federation, attended the event.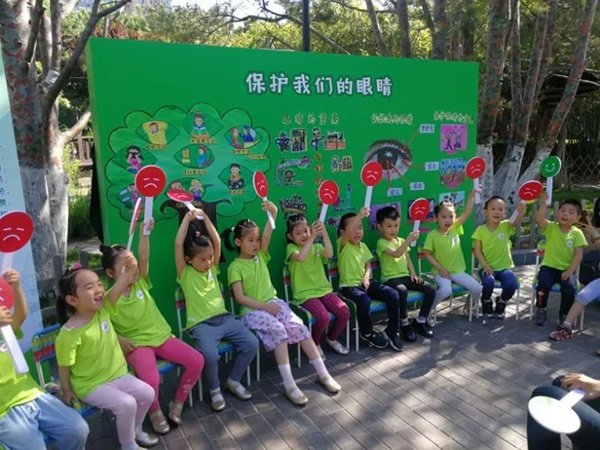 Children learn how to better protect their eyesight at the China National Children's Center, in Beijing, on May 31. [Xinhua]
Children taste and learn about a healthy diet at the China National Children's Center in Beijing on May 31. [Xinhua]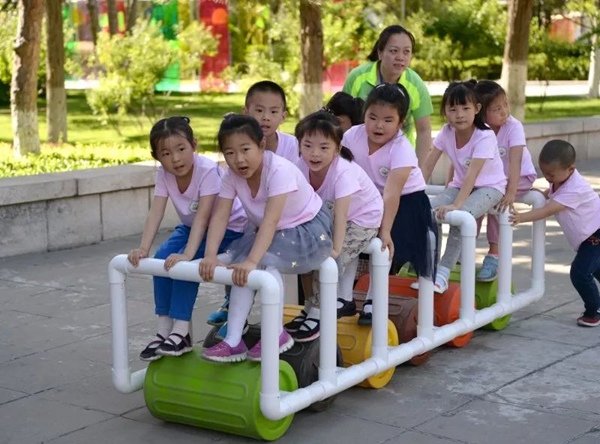 A group of children enjoy themselves at the China National Children's Center in Beijing on May 31. [Xinhua]
(Source: Xinhua/Translated and edited by Women of China)