The First Women's Forum of Countries Along the Silk Road was launched in Urumqi, the capital of northwest China's Xinjiang Uygur Autonomous Region, on September 19. [Women Voice]
In support of China's recently-launched Belt and Road initiative, which aims to revive the historical trade routes that once linked Asia, Africa and Europe, organizers staged the first Women's Forum of Countries Along the Silk Road, on September 19.
The forum, which took place in Urumqi, Northwest China's Xinjiang Uygur Autonomous Region, was held under the theme "Opportunities and Challenges in Promoting Women's Employment and Entrepreneurship."
The event was held to complement with the fifth China-Eurasia Expo, which was staged from September 20-25 in the same city.
Xinjiang Women's Federation, the forum organizer, hoped it would promote exchange and cooperation among more women and women's organizations in countries along the Silk Road and help create a win-win situation for related development.
During the gathering, 26 female politicians, officials, entrepreneurs and scholars gave speeches in which they shared the experiences of women in their own countries in participating in economic and social development, and in which they gave presentations about the results of their latest research. The participants also pointed out new problems in promoting women's employment and entrepreneurship and discussed solutions to problems.
The three main topics of the forum were: Internet-plus women's development, women's leadership and economic benefits, and women's employment and entrepreneurship.
During the opening ceremony, Jiao Yang, vice-president and member of the secretariat of ACWF, gave a speech. She said that the countries along the Silk Road have abundant resources and diversified cultures, and the thriving regional and sub-regional cooperation among these countries has made the region a potential world-leader in development.
"The Belt and Road initiative has helped maintain the millennium-old friendship among people along the Silk Road and it has added content to the all-round cooperation and exchange among these people in the new era," Jiao said.
"The world economy has been recovering slowly and regional and international cooperation has entered a new stage. Countries must rely on women's strength and intelligence. They should seek a new, long-lasting driving force for economic development by encouraging women to do their parts in reforms and innovations," she continued.
Jiao said that the women's forum highlighted women's significant role in the countries' economies. "It will help unite women from participating countries and it will provide a bigger stage for Xinjiang to act as a bridgehead for the development of regional trade," she added.
Jiao expressed her hope that countries along the Silk Road can have more exchanges and practical cooperation and they can support one another for common development through better cooperation networks and an effective work mechanism.
"The ACWF will, as always, promote exchanges among women in the countries along the Silk Road and deepen our cooperation in various fields. We will support women's federations at all levels," Jiao noted.
According to the official, women account for 45 percent of the working population in China, and 11 percent of working women are self-employed. "About 25 percent of entrepreneurs in China are women, who have founded 30 percent of micro and small-sized enterprises. Women account for 55 percent of Internet-based business owners," says Jiao.
Jiao explained that as of June 2016, the ACWF had issued 279 billion yuan (U.S.$ 42 billion) in small, secured loans to women, and some 5.38 million individual loans were issued. "The ACWF has also implemented initiatives that guide and support female college graduates to start businesses. The 8,100 female college graduates' entrepreneurship centers we established employ 20,000 women entrepreneurs as tutors and the centers have offered 1.25 billion yuan (U.S.$ 186 million) in loans and funds to 50,000 female college graduates," she added.
To support the development of the women's weaving industry, ACWF has established 5,000 weaving centers in China and 1,000 county-level or above weaving associations, which have provided jobs to three million women, Jiao said.
Hermine Naghdalyan, Deputy Speaker of the National Assembly and Chairperson of Women's Republican Council of the Republic of Armenia, said during the opening ceremony: "The forum is a platform to discuss our dreams and our attitude towards women's role in the economy. It also offers an opportunity for the participants, who come from various countries along the Silk Road, to talk over the prospect of cooperation."
Hou Hanmin, Director of the CPC (Communist Party of China) Group of Xinjiang Women's Federation, presided over the forum's opening ceremony and Hasyeti Aili, president of Xinjiang Women's Federation, chaired the forum.
Some 100 people attended the forum, including representatives from 19 nations along the Silk Road such as France, Iran, Zimbabwe, Indonesia and Russia. Other attendees included representatives from the Conference on Interaction and Confidence-Building Measures in Asia (CICA); officials from the All-China Women's Federation (ACWF); and, Chinese women entrepreneurs.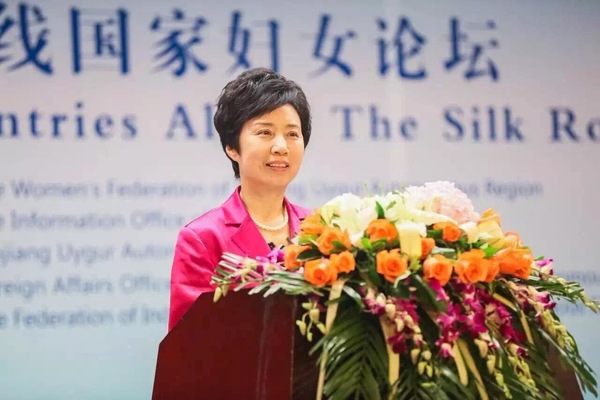 Jiao Yang, vice-president and member of the Secretariat of the All-China Women's Federation (ACWF), gives a speech. [Women Vioce]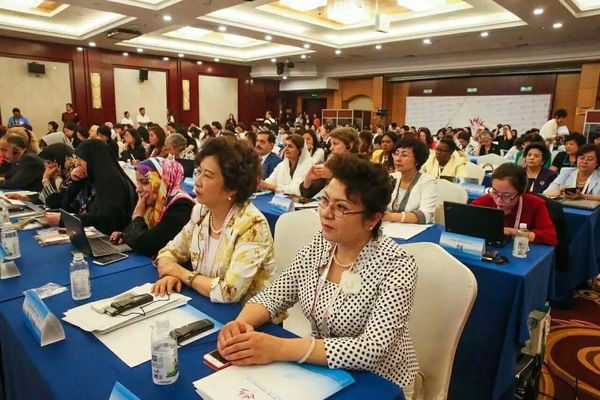 Representatives from 19 nations along the Silk Road attend the meeting. [Women Voice]
The vice-president of Armenia national assembly gives a speech. [Women Voice]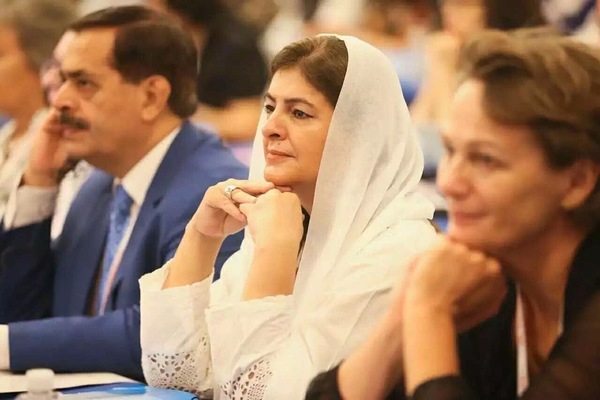 Representatives from 19 nations along the Silk Road attend the meeting. [Women Voice]
Representatives from 19 nations along the Silk Road attend the meeting. [Women Voice]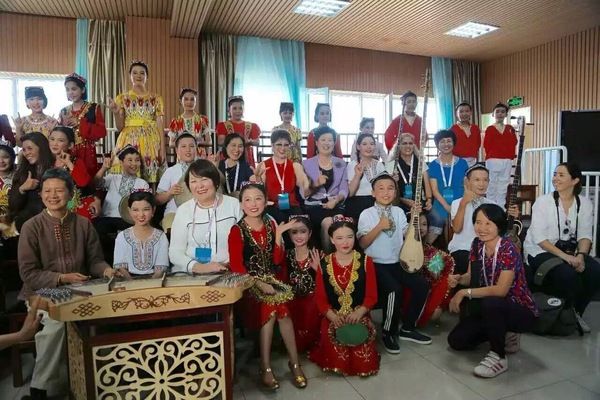 Some of the attendees take a group photo to mark the occasion. [Women Voice]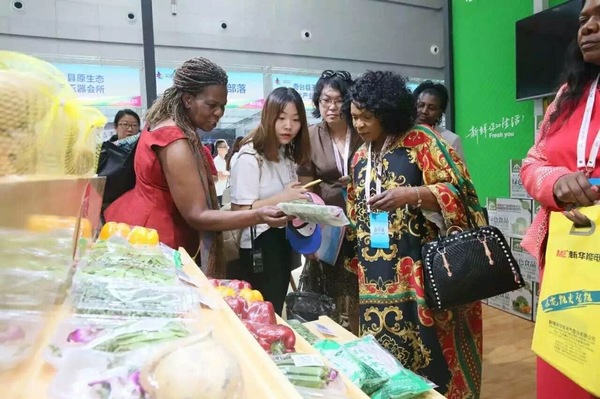 Attendees exchange opinions on local specialties and economic development issues. [Women Voice]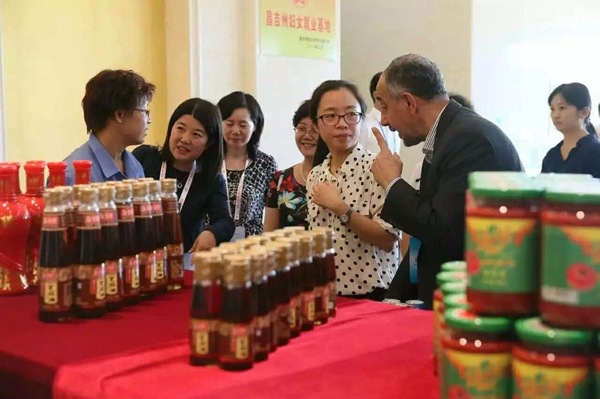 Attendees exchange opinions on local specialties and economic development issues. [Women Voice]

(Source: xj.people.com.cn and Women Voice/Translated and edited by Women of China)