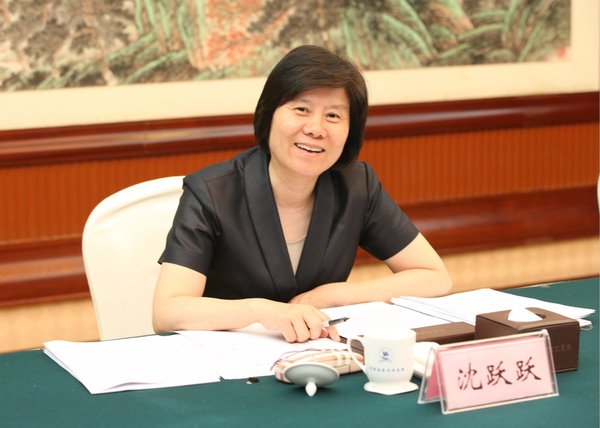 Shen Yueyue, president of the All-China Women's Federation [Women's Voice]
Shen Yueyue, president of the All-China Women's Federation (ACWF), convened a special conference of the organization's women officials at various levels on July 12 in central China's Henan Province.
Staff from women's federations in the province should make it a priority to study President Xi Jinping's remarks made at the Party's 95th anniversary ceremony on July 1, Shen requested to attendees.
She also instructed the local branches of the organization to better promote women's development in line with the spirit of the president's speech.
"We must always keep in mind that we are the bridge and bond between the female population, the Party and the government. We must stick to the principle of serving all women and striving to do a good job in women-related work," she stressed.
Specifically, the official said that women should be encouraged to play their role in building a well-off society in an all-round way; embrace innovative, coordinated, green and common economic development; and join the nationwide campaign of mass entrepreneurship.
Women in impoverished areas should be helped to be lifted out of poverty through encouraging them to change their ideas and introducing them to prosperous sectors, she noted.
Women's important role in family life and building a harmonious society should also be highlighted and promoted. On the other hand, women's rights and benefits should be better represented and protected by local women's federations, she added.
Meanwhile, care and protection for rural children of migrant workers must be improved, by encouraging the parents to better fulfill their responsibilities and offering the youngsters better facilities and more activities, the ACWF official urged.
(Source: Women's Voice/Translated and edited by Women of China)