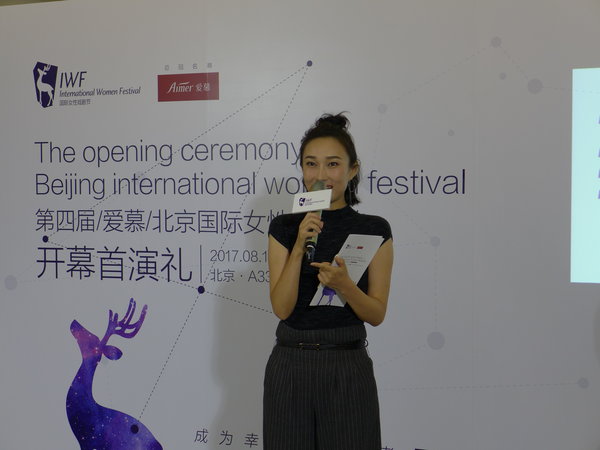 Li Zi, founder of the International Women's Festival, speaks at the opening ceremony. [Women of China/Zhang Jiamin]
The Fourth Aimer Beijing International Women's Festival kicked off on August 11 in Beijing and is dedicated to using drama to show women's stories against a multicultural background.
Taking "Being the Creator of Happiness" as the theme, the International Women's Festival (IWF) was jointly supported by Beijing Literature and Art Federation, Beijing Women's Federation, Beijing Theatre Association, Beijing Qinghe Jingtian Cultural Media Company and Beijing Aimer Underwear Company.
Organizers said performance groups from Hong Kong in south China, Beijing and Zagreb in Croatia have given a total of five excellent dramas, which are full of wonderful stage effects and extraordinary creativity.
In attendance at the opening ceremony included leaders from cultural circles, foreign embassy officials in China, artists, various mainstream media and drama lovers.
During the event, the participants held an in-depth discussion about urban women's heated topics and women's dramas.
Yang Qianwu, secretary-general of the Organizing Committee of the IWF and secretary-general of Beijing Theatre Association; Zhang Rongming, president of Beijing Aimer Underwear Company; Song Yuhui, executive vice-president of the company; and, Vitomira Loncar, Croatian producer of the drama Needle Girl, expressed their admiration and wishes about the development of the IWF.
The IWF was established in 2011 and is the first Chinese drama festival with market value and social influence.
Li Zi, founder of the IWF, expressed her thanks to those who have supported the festival at the opening ceremony.
Centering on the theme of the IWF, Li said, "In this era full of vitality, women who have a strong capability to deal with tough matters have become creators of causes and women born in the 1980s and 1990s have gradually entered a child-bearing period to become creators of life. Everyone is the creator of happiness. Drama is not only a form of entertainment, but also gives us enlightenment and strength. But, this power comes from yourself."
At the event, Li also introduced her project focusing on providing professional guidance for women drama enthusiasts, which was started in 2015.
Li said the second phase of the project Huayang Plan has been officially launched this year and it has paid particular attention to moms who have shown a keen interest in drama.
Zhang Rongming, president of Beijing Aimer Underwear Company, said, "Aimer has always supported the development of diverse, innovative and free art forms. Dramas performed at the IWF have displayed modern women's independent spirit and it is of great significance to lead the large number of women to explore their inner world."
Zhang added that the company will continue to support the IWF with great enthusiasm as usual.
Poster of the International Women's Festival [Women of China/Zhang Jiamin]
Vitomira Loncar, Croatian producer of the drama 'Needle Girl' [Women of China/Zhang Jiamin]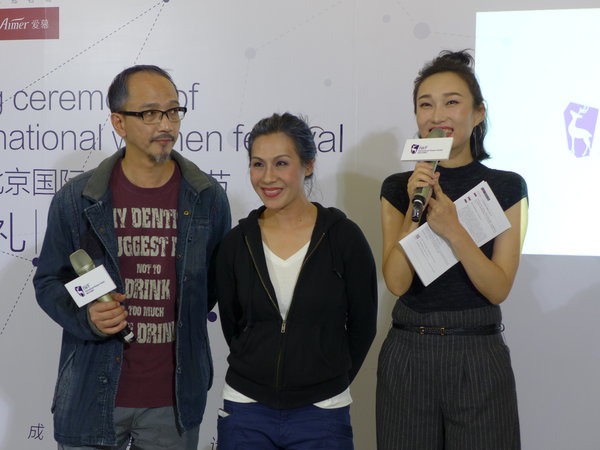 Li Zi (R) and two participants [Women of China/Zhang Jiamin]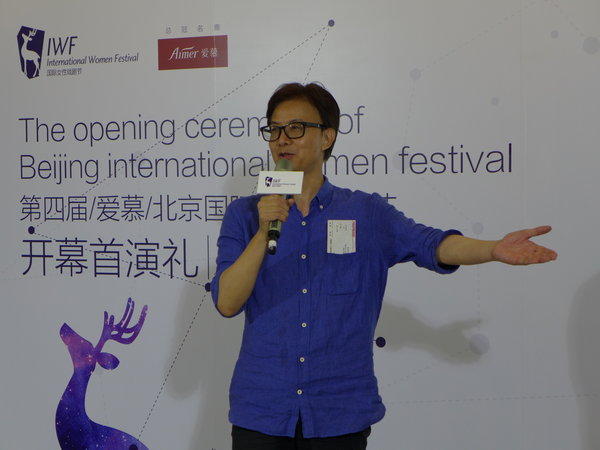 Yang Qianwu, secretary-general of the Organizing Committee of the IWF and secretary-general of Beijing Theatre Association, speaks at the event. [Women of China/Zhang Jiamin]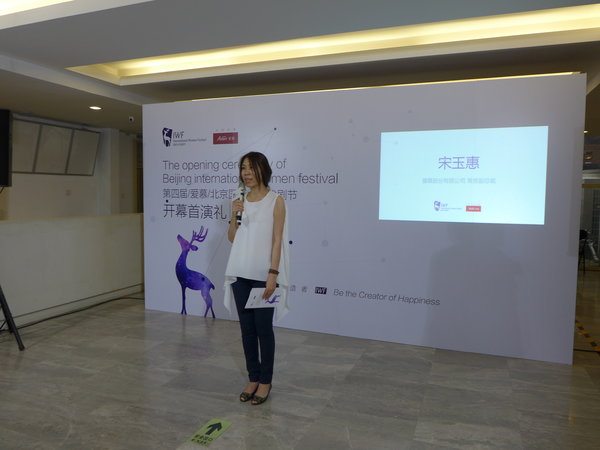 Song Yuhui, executive vice-president of Beijing Aimer Underwear Company [Women of China/Zhang Jiamin]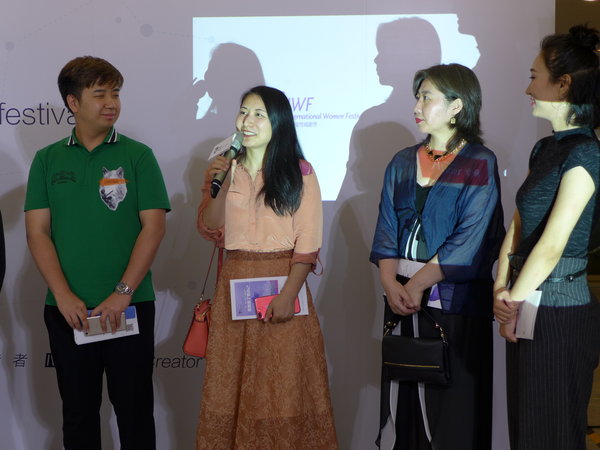 A drama commentator speaks at the event. [Women of China/Zhang Jiamin]
Attendees at the International Women's Festival [Women of China/Zhang Jiamin]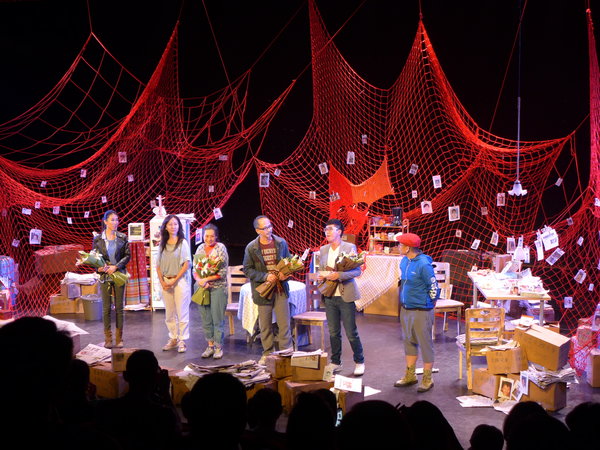 Attendees at the International Women's Festival [Women of China/Zhang Jiamin]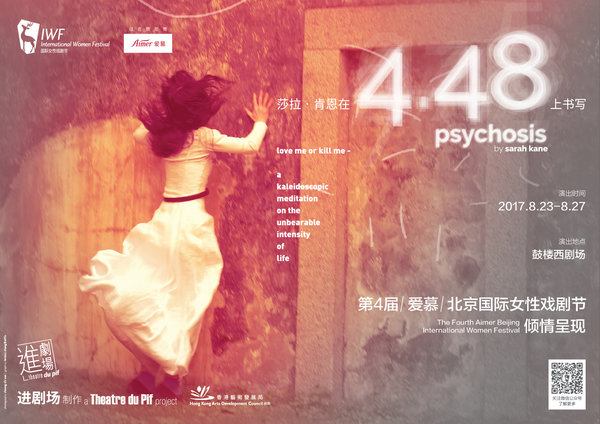 Poster of '4.48 Psychosis' [Women of China/Zhang Jiamin]
Poster of 'Needle Girl' [Women of China/Zhang Jiamin]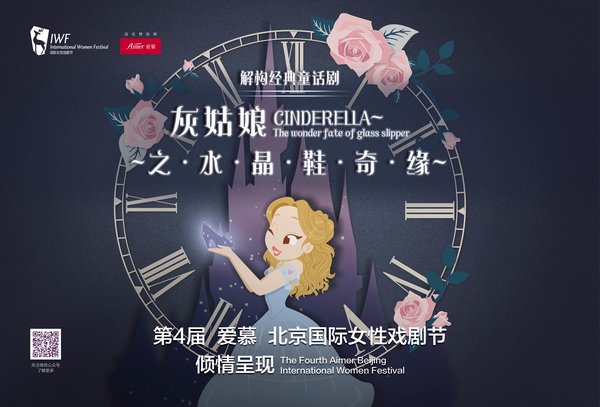 Poster of 'Cinderella, The Wonder Fate of Glass Slipper' [Women of China/Zhang Jiamin]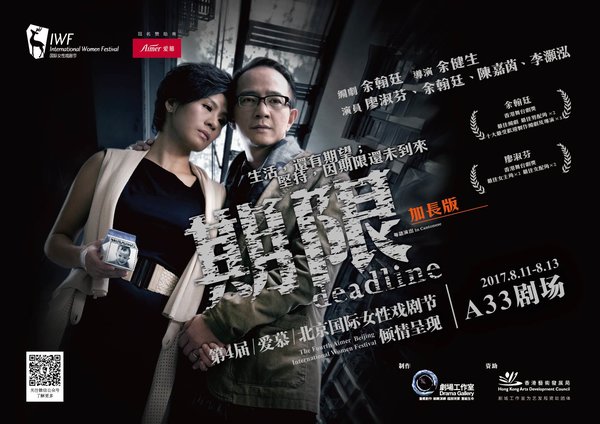 Poster of 'Deadline' [Women of China/Zhang Jiamin]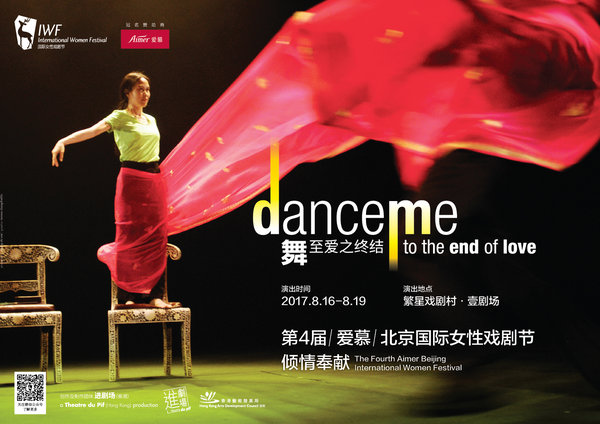 Poster of 'Dance Me to the End of Love' [Women of China/Zhang Jiamin]