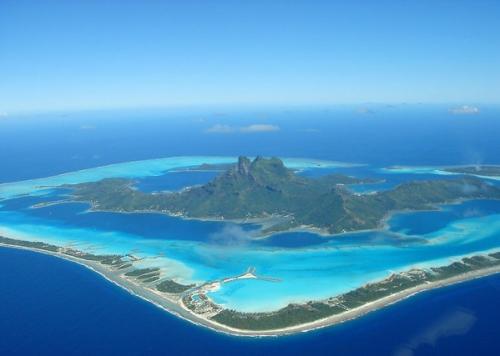 The United States has urged Chinese travel agencies to stop allowing pregnant Chinese women to visit the Northern Mariana Islands to give birth. [File Photo]
The United States has urged Chinese travel agencies to stop allowing pregnant Chinese women to visit the Northern Mariana Islands to give birth.

Why would the USA care? Because any child born in this string of 15 islands between the Philippines and Hawaii is eligible for U.S. citizenship, and in the past two years, the number of women delivering babies here has jumped dramatically.

Eloy Inos, the islands' governor, told the Saipan Tribune that immigration agents had sent home about 20 "birth tourists" in the past three to four months because of "documentation problems."

And last month, a pregnant tourist who had arrived on a charter flight from Shanghai late one evening was sent back home early the next morning. Fenny He, the leader of the tour involved, told the Tribune she advised the woman not to go but "she refused to listen."

Chinese tourist traffic to the islands in the first seven months of this year already matched arrivals for all of 2012, with the figure for July alone rising 49% to 11,177. Overall births in the Northern Marianas have been falling, but the Marianas Varietynewspaper reports that births to ethnic Chinese rose 175% between 2010 and 2012 and last year outnumbered those of any other ethnicity.

Many of the pregnant women arrive to avoid China's retribution, fines or worse that come with the Communist country's one-child policy. The Northern Marianas are a convenient refuge because Chinese can visit the islands for up to 45 days without a visa under an exemption to U.S. immigration rules intended to foster tourism.

And because it is one of a handful of official U.S. territories (Puerto Rico is another), children born in the Northern Marianas are eligible for U.S. citizenship.

Chinese tourist traffic of all kinds is now big business for the Northern Marianas. Northern Marianas officials are eager to head off the birth tourism problem to make sure it does not prompt the USA to revoke the visa waiver for Chinese tourists, something no competing U.S. destination can offer. Nearby Guam is seeking a similar waiver to compete.

Tourism is more important than ever here since the demise of the Northern Marianas textile industry. The industry thrived on exemptions from U.S. laws on minimum wages and foreign labor to produce "Made in America" clothes at cut rates. But a bill signed by President George W. Bush in 2007 raising the minimum wage in the mainland United States applies to the Northern Marianas as well, though implementation takes place over a longer period.

The Northern Marianas came into the possession of the United States after being wrested from the Japanese during battle in World War II. The people living on the islands, only three of which are permanently inhabited, have declined independence.

Today, Saipan, the largest island, receives about eight charter flights a week from the Chinese cities of Guangzhou, Shanghai and Beijing with Wuhan and other cities set for connections too. And many businesses cater specifically to the maternity traffic.

The operator of one Saipan guesthouse told Radio Free Asia that she hosted 50 Chinese mothers last year, charging them $11,000 for accommodations, travel, translation help and some medical care, though most also incurred around $10,000 in other medical bills.

Most of those flights are organized by Century Tours, a company owned by Hong Kong's Tan family, who previously pioneered the islands' garment business and own several Saipan hotels.
Please understand that womenofchina.cn,a non-profit, information-communication website, cannot reach every writer before using articles and images. For copyright issues, please contact us by emailing: website@womenofchina.cn. The articles published and opinions expressed on this website represent the opinions of writers and are not necessarily shared by womenofchina.cn.