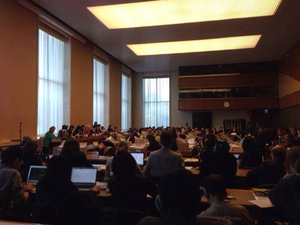 The 59th Session of the United Nations (UN) Committee on the Elimination of Discrimination against Women (CEDAW) was held in Geneva, Switzerland on October 23. [genderwatch.cn]
China has made progress in various aspects in ending the discrimination against women over the past eight years, according to Deputy Director of the National Working Committee on Children and Women (NWCCW) under the State Council Song Xiuyan.
Song, who also serves as vice-president of the All-China Women's Federation (ACWF), made the statement in her speech at the 59th Session of the United Nations (UN) Committee on the Elimination of Discrimination against Women (CEDAW) in Geneva, Switzerland on October 23.
As one of the CEDAW parties, China dispatched a delegation headed by Song to the UN Committee to deliver a report on China's achievements in safeguarding women's rights and interests since 1996.
Song said that China has passed a series of law and regulations on the elimination of gender discrimination to promote gender equality in working and domestic surroundings and has improved and promoted its gender equality assessment mechanism. China has also taken particular measures to promote women's development and employment, such as the small loans project, and raise the proportion of women leaders in decision-making and management. In addition, China has promoted women's health in reducing the maternal mortality rate and enacted plans to raise the education level of women and girls.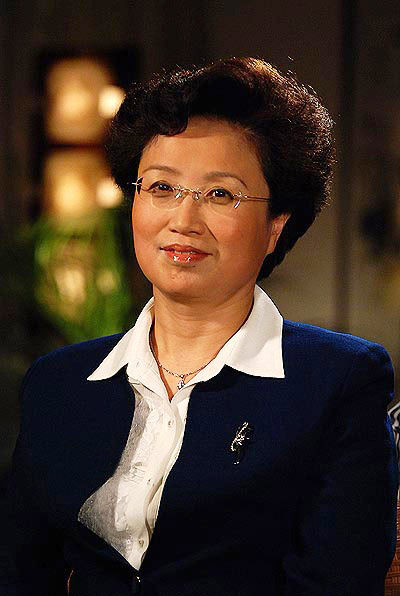 Song Xiuyan [File photo]
Song said that China has shown a lot of concern to the protection of rights and interest among special groups. For example, the Chinese Government has increased investment in ethnic minority areas to promote local women's development and rights and interest protection, improved the elderly welfare mechanism to protect elderly women's rights and interest in medical treatment and health, established a special welfare and insurance mechanism to protect disabled women and migrant people's rights and interest and enacted relative laws and regulations to ensure girls' security. In addition, the Chinese government has improved its gender statistics mechanism and established a comprehensive statistics system to protect women and girls' rights and interest.
Song stressed that China will work together with the UN and the international community to promote the implementation of the CEDAW.
Song also said that the Chinese Government has adhered to the gender equality state policy and has made active efforts in ending gender discrimination. However, with a large population of more than 1.3 billion, China has encountered challenges in this area, and the Chinese Government will carefully listen to the opinions and suggestions of the CEDAW to maximize the safeguarding of women's rights and interest.
(Source: unmultimedia.org/Translated and edited by Women of China)