Children from Inner Mongolia give a performance at the opening ceremony of the winter camp. [Women of China / Fan Wenjun]
China Children and Teenagers Foundation (CCTF) and TAL Education Group organized a week-long winter camp in Beijing recently to promote traditional culture among impoverished rural children.
The charity camp officially kicked off at an opening ceremony held on January 23.
During the course of the week, 60 children from north China's Hebei Province and Inner Mongolia Autonomous Region took part in the event and visited historical sites, local campuses and different museums.
Organizers said they hoped the event will inspire participants to be creative and proud of their country.
An expert group consisting of national-level artists, inheritors of intangible cultural heritages and notable scholars guided the children's trips to the Palace Museum, the Great Wall, Imperial College and Peking University.
The youngsters also attended lectures on traditional architecture and arts and learned about how to make traditional crafts.
Zhu Xisheng, secretary general of CCTF, said that the event was an effort to implement President Xi Jinping's requirements on making good use of artifacts in museums and at cultural heritage sites to educate more children.
Zhu said the project could play a significant role in broadening children's vision, teaching them about the richness of Chinese history and culture and boosting their patriotism.
After the opening ceremony, members of the expert group gave a performance of traditional arts which involved poetry, tea ceremony, incense and dance.
Last year, CCTF, TAL Education Group and the magazine National Humanity History produced a TV show, Great Master, in which they invited numerous experts in various fields to share their stories and experiences.
The program, targeting teenagers from six to 18, as well as parents, covered topics such as logic, astronomy, language, music, interpersonal relationships, introspection, nature and sport. The experts who participated in the event included violinist Lu Siqing, wildlife photographer Xi Zhinong, famous painter Fan Zeng and the American physicist and Nobel prize winner Carl Wieman.
CCTF Secretary-general Zhu Xisheng speaks at the ceremony. [Women of China / Fan Wenjun]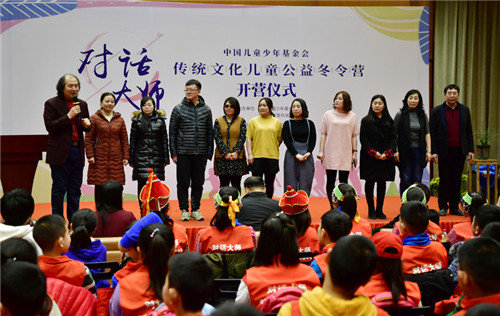 Teachers of the winter camp's participants from Hebei and Inner Mongolia [Women of China / Fan Wenjun]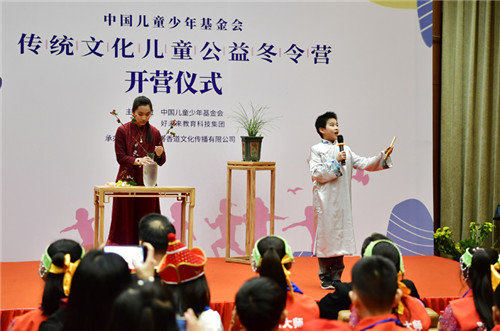 A performance of traditional culture [Women of China / Fan Wenjun]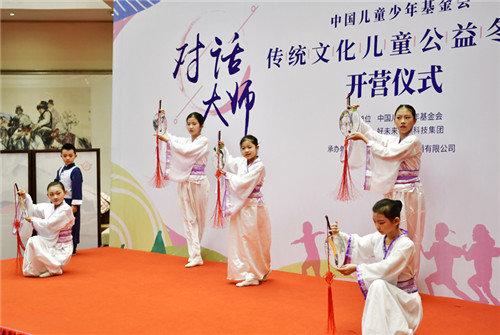 A performance of traditional culture [Women of China / Fan Wenjun]
(Women of China)