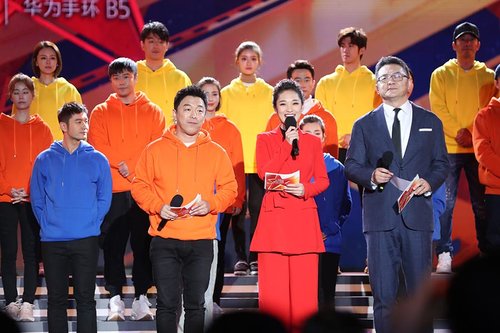 Actor Huang Bo (left second) as one of the hosts for the launching ceremony. [China Daily]
Nearly 30 A-list stars have joined a nationwide campaign to help alleviate poverty using their influence, as announced at a launch ceremony in Beijing on Oct 17.
Kung Fu giant Jackie Chan is the initiator of the campaign, called "Battle Against Poverty", which has gathered dozens of celebrities including Zhou Xun, Li Bingbing, Huang Xiaoming, Jing Tian, Yao Chen, Chen Kun, Ma Sichun, Leehom Wang, Bai Baihe and Aarif Lee.
Participating celebrities will visit the most poverty-stricken areas in rural China to promote local commodities and tourist attractions.
Their charity activities will be featured in the documentary Starlight directed by Zhao Wei, an actress-turned-filmmaker who shot to prominence from the hit TV series My Fair Princess, and nine young directors. The feature's theme song is composed by Chinese-American singer-songwriter Leehom Wang.
Seven stars already toured some poverty-stricken areas before the ceremony.
Along with Chan, who toured six towns in Shanxi province, actress Zhou Xun, who earned popularity for the Qing Dynasty-set drama Ruyi's Royal Life in the Palace, trekked to Zhaojue town in southwestern Sichuan province.
Actress Li Bingbing, who co-starred in the China-US sci-fi thriller The Meg with Jason Statham, went to Fuping town in central Hebei province. While American Dreams in China's lead actor Huang Xiaoming helped locals in Jiangcheng in southern Yunan province, The Great Wall actress Jing Tian visited Jia and Ningqiang towns in Shaanxi province.
Yao Chen, one of the most-followed stars on China's popular social platform Weibo, toured Zheng'an town in southwestern Guizhou province.
"I was surprised to find it seems that everyone in Zheng'an can play guitar," Yao recalled.
As the largest guitar production base in China, Zheng'an made 5 million guitars in 2017. However, the town is still one of the most poverty-stricken areas in the province.
Wu Qi, deputy secretary of Zheng'an's county Party committee, said the county can now sell 1,000 more guitars than the past in one month thanks to Yao's promotion.
In upcoming months, Bai Baihe will go to Shangri-La in Yunan and action star Wu Jing will tour to Khorchin in Inner Mongolian autonomous region.
Stars Huang Bo, Yang Mi, Huang Xuan and Ruby Lin will visit Huangzhong in Qinghai, Pingjiang in Hunan, the Tibet autonomous region and Guangxi Zhuang autonomous region respectively.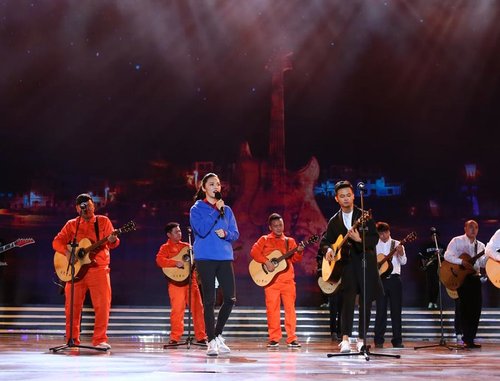 Yao Chen,who visited Zheng'an in Guizhou province, China's largest guitar production base. [China Daily]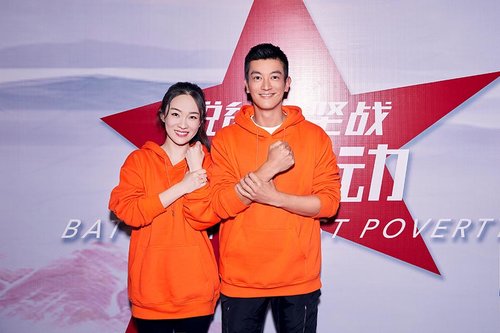 Du Jiang and his wife Huo Siyan, the star couple [China Daily]
(Source: China Daily)