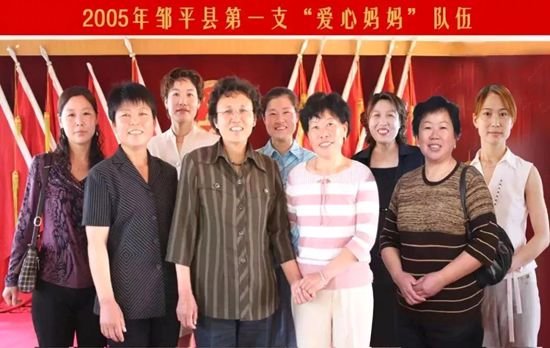 Caring mothers [Shandong Women's Federation]
A group of over 200 caring mothers from east China's Shandong Province have received high praise from the public because they have looked after local disadvantaged children for over a decade.
In May 2005, 10 officials from Zouping Women's Federation (ZWF), Shandong province, paid a visit to a remote and impoverished village, learning that some local children were going to drop out due to the death of their parents.
To secure their rights to education, the officials decided to lend them a hand.
Over the past 13 years, they have provided the children with both material and psychological assistance.
To further promote the relationship between caring mothers and children, last summer ZWF and the local Xinhua Bookstore allocated 200,000 yuan to build a so-called Caring Mothers' Studio.
It consists of psychological communication zone, a meeting zone, a calligraphy and painting zone and more.
"The studio has multiple functions, such as helping disadvantaged children cope with life's troubles, developing their reading habits and promoting the development of society," said Zhang Hui, President of Shandong Women's Federation (SWF) .
"It's a worthwhile initiative to promote in Shandong," she added.
Thirteen years on, the number of caring mothers has expanded to 288 and over 300 orphaned or impoverished children have received assistance from them.
Due to their outstanding performance, caring mothers have received many provincial-level and county-level honorary titles.
A caring mother and a needy child [Shandong Women's Federation]
(Source: Shandong Women's Federation/Translated and edited by Women of China)