The 6th Beijing International Film Festival is launched on April 16, in Beijing. [Women of China/Zhang Jiamin]
The sixth annual Beijing International Film Festival on Saturday rolled out its red carpet welcoming a star studded guest list which includes Giuseppe Tornatore, Chow Yun-Fat, and Natalie Portman among many others as they gathered at Yanqi Lake.
Natalie Portman is appearing at the event to promote the film A Tale of Love and Darkness where she made her directing debut.
"I have been working in the film industry for over 20 years, and I have been wanting to direct my own film, now it's a dream come true. I hope the audience would like it," said Portman.
The film will be shown at the film panorama section.
Portman will participate in the Sino-Foreign Film Co-production Forum on Sunday, where she will be joined by James Schamus, Iain Smith and two other directors.
The red carpet highlight came when the cast of Cold War 2 crew arrived. Fans immediately started calling out the names of Aaron Kwok and Chow Yun-Fat.
It was no different for South Korean actor Lee MinHo, who received many flowers from screaming fans.
Chinese actress Tang Wei, who is pregnant, showed up at the red carpet with her partner Wu Xiubo for the film Finding Mr. Right 2.
The jury team consisted of seven film industry heavyweights including its chairman Brett Ratner and members Teddy Chan and Yojirou Takita. They made their presentations at the opening ceremony. Afterwards, 15 shortlisted films for the festival were recommended.
The week-long festival, which lasts until April 23, will present to the audience movie premieres, film forums, film carnivals, and award ceremonies.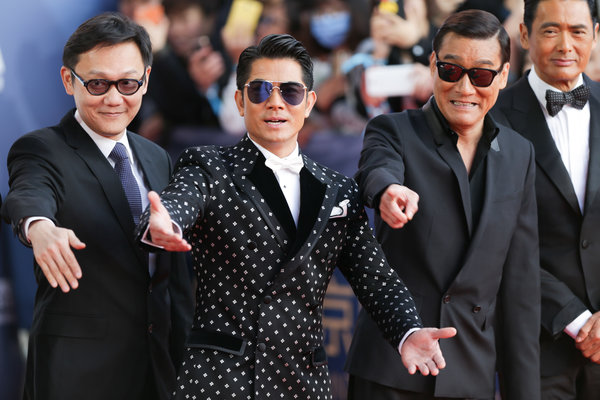 Cold War 2 actors [Women of China/Zhang Jiamin]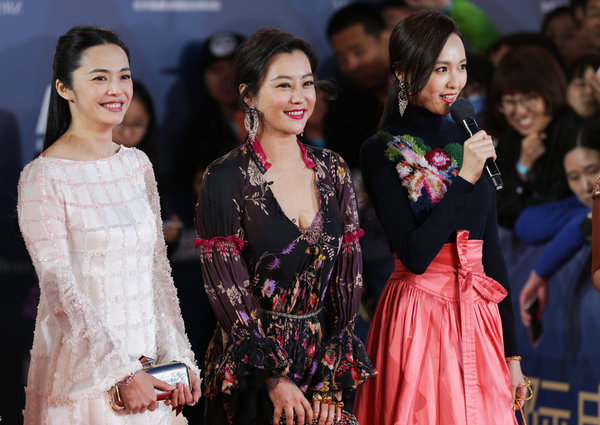 From left to right: Yao Chen, Hao Lei, Tang Yan [Women of China/Zhang Jiamin]
Judging panel of the 6th Beijing International Film Festival. [China Daily/Jiang Dong]
Natalie Portman [Women of China/Zhang Jiamin]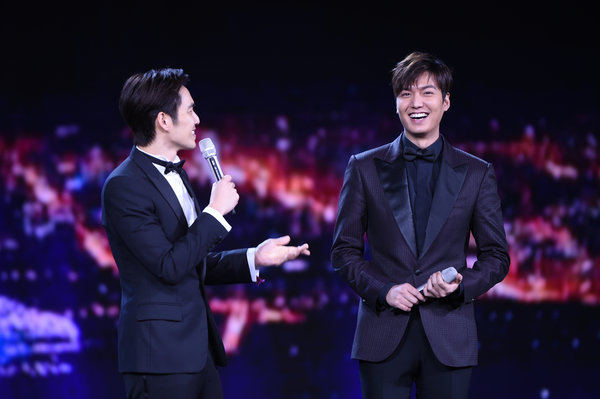 Chinese actor Zhong Hanliang (L) and South Korean actor Lee MinHo (R) [Women of China/Zhang Jiamin]
(Source: China Daily)