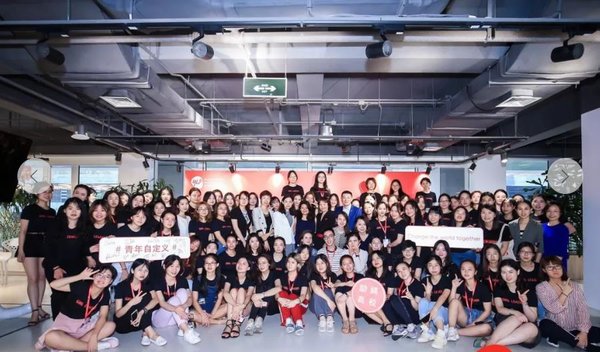 Program participants pose for a group photo. [For Women of China]
The Fourth Young Leaders Program, sponsored by the Beijing Women's International Center and Lean In China and guided by the Beijing Women's Federation (BWF), was held in Beijing from July 18 to 21.
A total of 107 female students from 102 universities across the country stood out from 873 candidates nationwide, and they were invited to participate in this four-day leadership program.
During the event, an innovation and entrepreneurship competition and experience sharing activities were held to help the female students broaden their international perspective and improve their leadership and innovation ability.
Virginia Tan, co-founder of Lean In China, Cai Xuetong, champion in the women's halfpipe during the 2009 World Youth Championship, and distinguished women entrepreneurs shared their experiences and exchanged views with the audience.
These female elites encouraged female students to brave challenges, participate in more social innovation programs, and exert their influence and advantages to help more women.
The innovation and entrepreneurship competition of female university students is part of the Plan of Supporting Female Undergraduates' Innovation and Entrepreneurship in Beijing donated by Meng Lihong, Vice-President of Clifford Group and Member of the Standing Committee of the BWF. The plan aims to provide financial and other support to female-led startups and female college students who had the intention of starting businesses.
The Treasures Regeneration project, which was based on the concept of waste utilization and value creation, combined commercial values and public welfare. The team of the project won the first prize in the competition.
The team of the Path Finding project, which offers support for rural tourism in the form of documentary films, won the second prize. The team of the Excellent Girls project, which provides care and financial assistance for girls in poverty-stricken counties, won the third prize.
The team from Shanghai University of Political Science and Law combined the advantages with the disadvantages of the Beijing Handy Women program, made innovative changes to its product, and the team finally won the first place in the Handy Women Program Case Analysis Competition.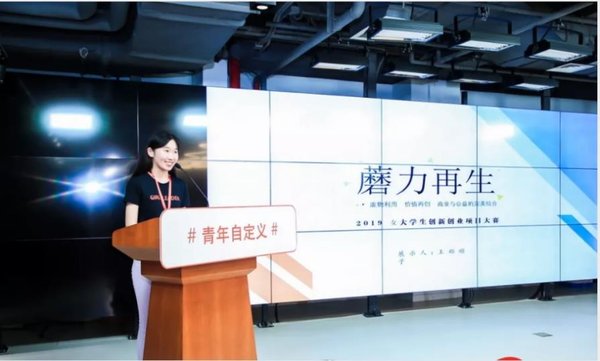 A competition winner delivers a speech. [For Women of China]
(Source: Beijing Women's Federation/Translated and edited by Women of China)