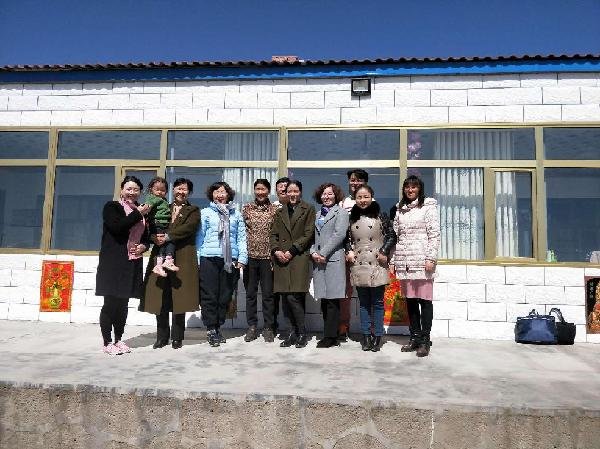 Interviewees and officials. [Xinhua]

Officials from the Women's Studies Institute of China (WSIC) and other organizations carried out a survey among citizens living in grazing areas of Gangcha County, northwest China's Qinghai province, on March 22.
The survey aimed to help officials in providing better services and protecting the lawful rights of local women.
Jiang Xiuhua, Deputy Director of WSIC, led the investigation into women's social status in Niannaisuoma Village in Gangcha, along with Hou Wengui, Director of the Legal Department of the Provincial Women's Federation and President of Haibei Prefecture Women's Federation Ma Xiuqin.
The panel visited two villagers and asked about their social status, development, life and working conditions, and noted their views and suggestions concerning women's values, gender equality, marriage and rights.
The local women said that with the changes in the society and economy, their status in the family and in society have improved dramatically, which can be largely credited to relevant policies including conflict mediation and education on marriage organized by the women's federation.
"We will continue to support the women's federation's work and positively engage in relevant activities, whilst improving our abilities in work and life," said one interviewee.
"We thank them for their sincere suggestions, and we will convey their ideas to the All-China Women's Federation to provide more targeted services for them," Jiang commented.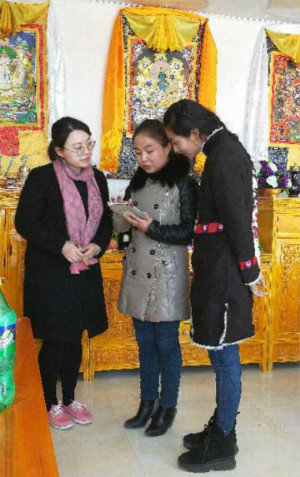 Officials poll villagers using electronic questionnaires. [Xinhua]
(Source: Xinhua/Translated and edited by Women of China)