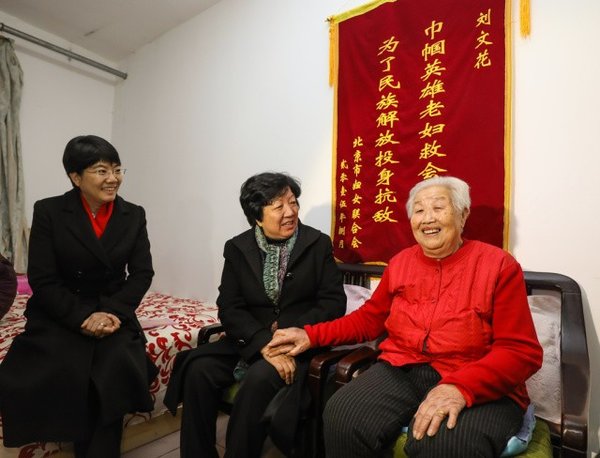 An elderly lady (R), who serves as ex-director of Women's Committee to Save the Country in Fangshan District, meets two visiting officials in Beijing. They include Li Zhaoling (C), vice-director of Beijing People's Congress Standing Committee, and honorary president of Beijing Women and Children's Development Foundation; and, Beijing Women's Federation president Ma Lanxia (L). [Women Voice]
Women Voice, the media outlet of All-China Women's Federation (ACWF), recently revealed more warm moments visually recording federation officials spreading their sincerest greetings to households nationwide.
Such photos highlight the ACWF's innovative reform spirit, which urges officials to extend services to residents at grassroots level, according to media.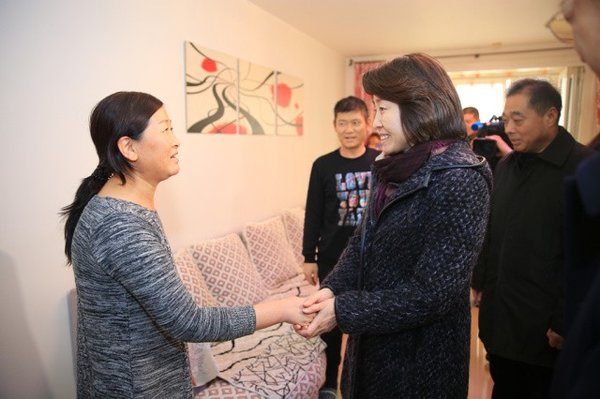 Dai Yun (R front), president of Tianjin Women's Federation, holds hands with Han Weiwei (L), a villager in Jingwu Township, Xiqing District, north China's Tianjin Municipality. Wei benefits from the ACWF's so-called "Two-Cancer" Fund that aims to assist those impoverished moms who have been diagnosed with breast or cervical cancer. Besides, Wei has received the federation's gifts and financial aid worth 10,000 yuan (U.S.$ 1,455). [Women Voice]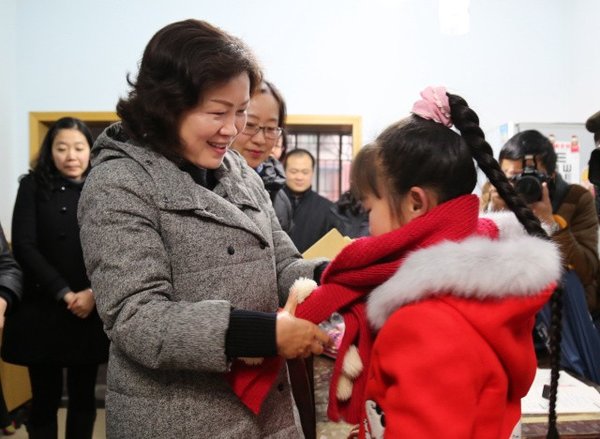 Ding Zhongping (L), president of the women's federation in southwest China's Chongqing Municipality, helps put a scarf on a girl. [Women Voice]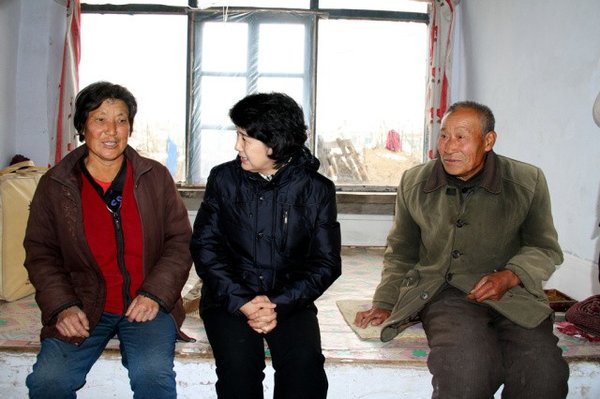 Sun Hong (center), president of Jilin Women's Federation, visits an impoverished household in the village of Qing'an, Da'an City, northeast China's Jilin Province. [Women Voice]
Jiangsu Women's Federation officials hand out gifts to villagers in the county of Lianshui, Huai'an City, east China's Jiangsu Province. [Women Voice]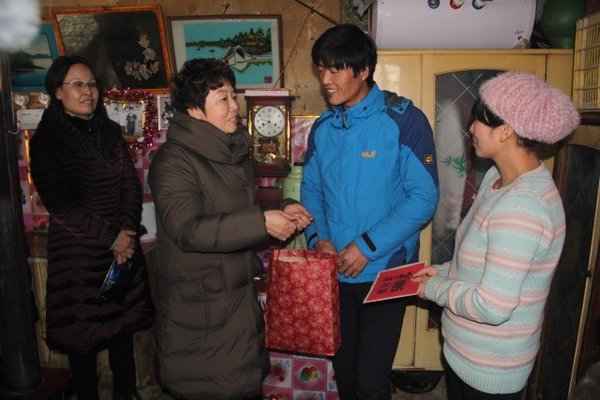 Dong Ling (L2), president of Ningxia Women's Federation, hands gifts to a household in northwest China's Ningxia Hui Autonomous Region. [Women Voice]
Wang Shaogang (L1), vice-president of Hunan Women's Federation in central China, provides financial assistance to villager Xiao La'e, who has benefited from the "Two-Cancer" Fund. [Women Voice]
Ma Feiying (R2 Rear), president of Zhengzhou Women's Federation, holds couplets together with local residents in the village of Niukouyu, central China's Henan Province. Such calligraphy works usually contain particularly propitious words for Spring Festival. [Women Voice]
Officials from the women's federation in the city of Bayanzhuoer, north China's Inner Mongolia Autonomous Region, visit female entrepreneurs. [Women Voice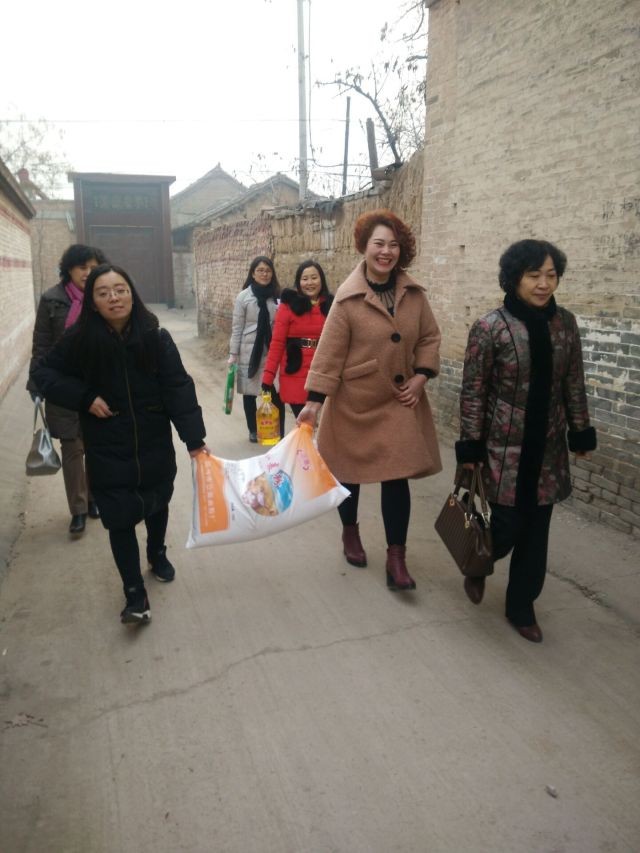 Grassroots officials deliver a bag of plain flour to a disadvantaged household in the city of Houma, north China's Shanxi Province. [Women Voice]
To promote targeted poverty-alleviation initiatives, an official (L) provides food supplies to a villager in the district of Zhangwan, Shiyan City, central China's Hubei Province. [Women Voice]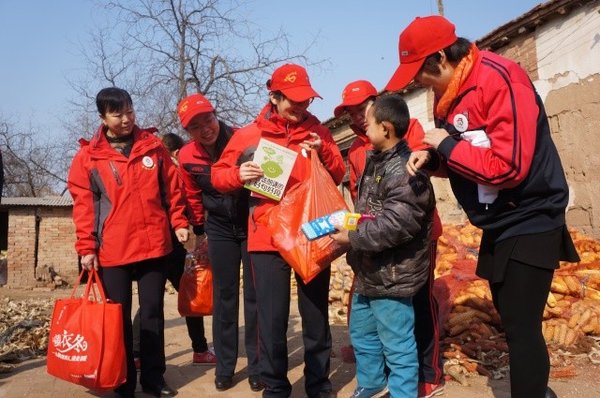 Volunteers wearing red jackets hand a gift bag with books and stationery to a boy in the rural village of Wucheng, Dezhou City, east China's Shandong Province. This is an event organized by the local women's federation. [Women Voice]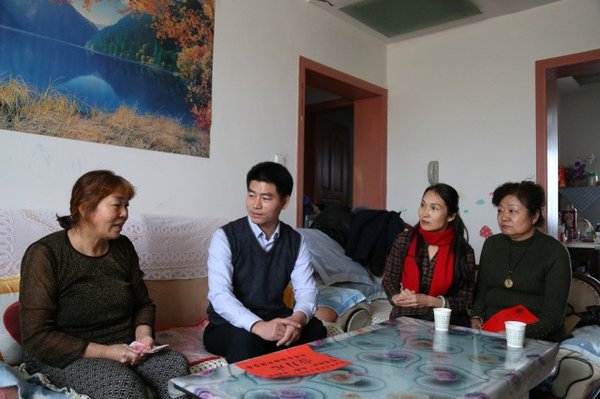 Officials from northwest China's Xinjiang Production and Construction Corps visit a mom, who has been involved in the latest "Two-Cancer Fund". [Women Voice]
In the county of Huantai, near Zibo City in Shandong, local women's federation officials and volunteers give out printed paperwork of Chinese lucky character "Fu" to passengers to promote the national Anti-Domestic Violence Law. [Women Voice]
Officials visit a villager (R2) who has been diagnosed with cerebral palsy, living in Qi County, near Kaifeng City, central China's Henan Province. [Women Voice]
Grassroots officials from the local women's federation and the bureau of hygiene and family planning visit households in the town of Datang, Foshan City in south China's Guangdong Province. [Women Voice]
(Source: Women Voice/Translated and edited by Women of China)
Please understand that womenofchina.cn,a non-profit, information-communication website, cannot reach every writer before using articles and images. For copyright issues, please contact us by emailing: website@womenofchina.cn. The articles published and opinions expressed on this website represent the opinions of writers and are not necessarily shared by womenofchina.cn.