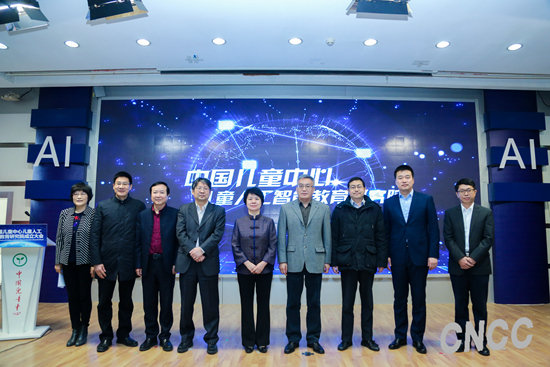 Attending officials at the inaugural ceremony on December 10 [People's Daily Online]
The Children Artificial Intelligence (AI) Education Research Institute was officially founded by the China National Children's Center (CNCC) in Beijing on December 10.
Cai Shumin, Member of the Secretariat of the All-China Women's Federation (ACWF), spoke at the inaugural ceremony. Cai noted that children are the future of our society and will become the backbone force in the development of China's AI science and technology.
Cai added that the development of children-based AI education is consequently of far-reaching significance.
As a national comprehensive organization for children and teenagers' after-school education and a witness as well as a pioneer in the era of AI, the CNCC has taken on responsibilities and duties in the integrated development of AI and children-oriented education, said Yuan Lixin, Director General of the CNCC.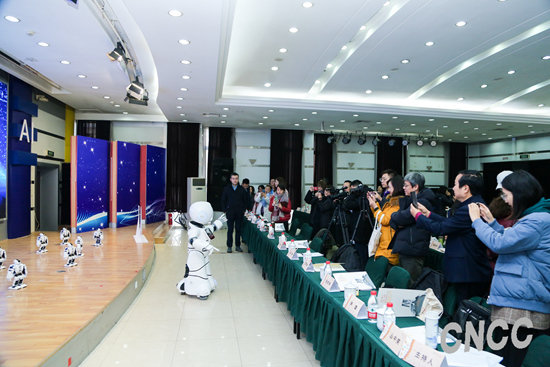 Several robots give a dance performance at the event on December 10. [People's Daily Online]
In fulfilling its mission, the research school has built a platform to harness professional and social resources, conduct the applied scientific research of children's development with an emphasis on AI, and provide social agencies as well as enterprises with high-quality services in relation to AI education for children aged below 12.
It will mainly explore the development path for AI education of children, work with experts, after-school education institutions and firms to come up with relevant products and classes, strengthen exchanges and cooperation among all involved personnel, and create a sound social environment for the growth of children's AI education in the years to come.
Meanwhile, the first Children AI Education Seminar was held on the sidelines of the gathering.
Jia Jiyou, Director of the International Research Center for Education and Information at Peking University, said that AI cannot surpass human beings as teachers and replace instructors or schools. He added that we cannot inject a computer chip into human brains, though AI can be programmed into computers.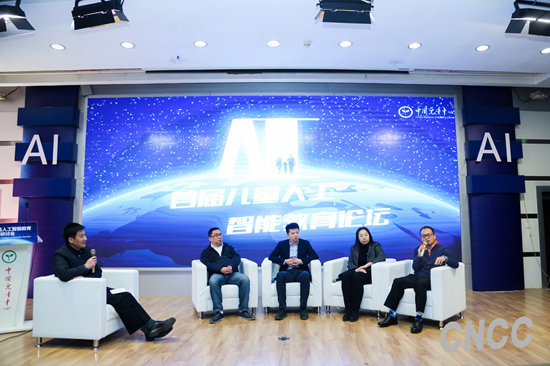 Participants hold discussions at the first Children AI Education Seminar on December 10. [People's Daily Online]
(Source: People's Daily Online/Translated and edited by Women of China)