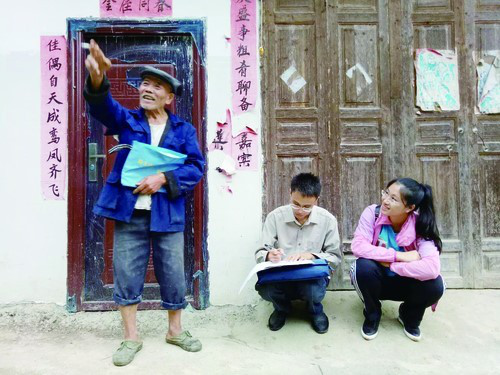 File photo of Huang Wenxiu (R), a woman official who devoted her life to poverty-alleviation work in Baini, a village in Baise, a city in South China's Guangxi Zhuang Autonomous Region. [China Women's News]
The CPC Central Committee recently awarded Huang Wenxiu, the late first secretary of Baini Village in South China's Guangxi Zhuang Autonomous Region, as a National Excellent Communist Party Member for her poverty alleviation efforts.
The move was made to echo General Secretary Xi Jinping's instruction on learning from the late village official made on June 26.
Xi noted that Huang gave up opportunities to work in big cities and returned to her hometown after she graduated from university, and devoted herself to the poverty-alleviation work in her hometown. Xi urged Party members, officials and young people to learn from Huang.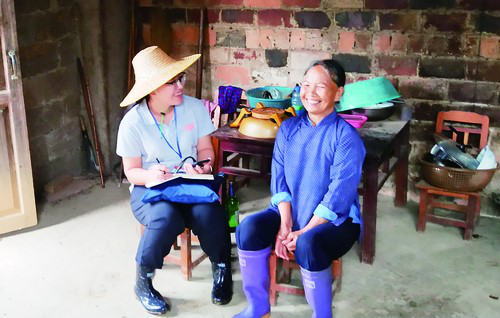 File photo of Huang Wenxiu (L), talks with the local villager. [China Women's News]
After graduating from Beijing Normal University in 2016, Huang returned to her hometown, Baise City, where she served as an official with the publicity department of the Baise CPC Municipal Committee.
She was appointed as the first secretary of Baini village to help with poverty alleviation in March 2018. She dedicated herself to her career, working day and night to help villagers increase their income and escape poverty.
On June 16, Huang was trapped in a mountain area by a flash flood while on her way back to the village after visiting her sick father in another county on the weekend. She was found dead the next day at the age of 30.
When she worked as the first secretary in the village, she consciously followed Xi Jinping Thought on Socialism with Chinese Characteristics for a New Era to guide her practice, publicized Xi's important remarks on rural work and revitalization in the village, and promoted the Party's innovation theory to take root in remote mountainous areas. She always took the cause of the Party as the top-most priority in her heart.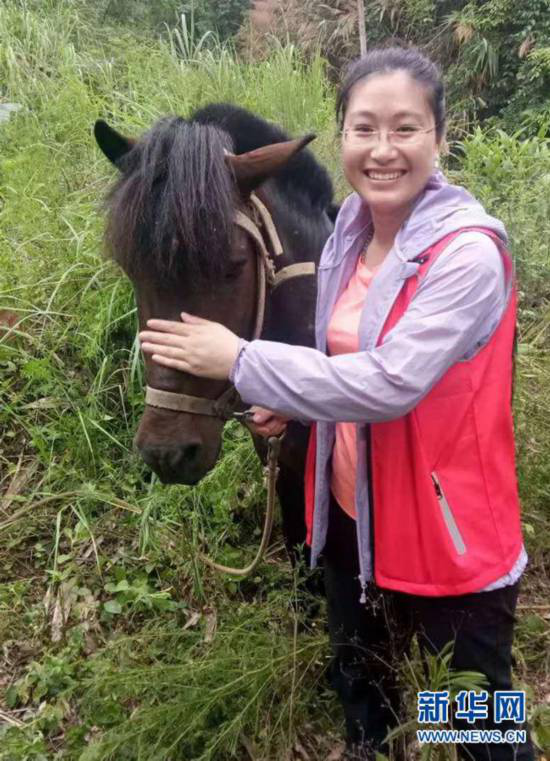 File photo of Huang Wenxiu [Xinhua]
Huang worked hard to improve local villagers' lives and helped the whole village shake off poverty. She sought investment projects, invited experts, launched mutual-aid teams consisting of impoverished families, and set up an e-commerce service center in the village.
Huang also cared for the elderly and left-behind children, and actively resolved disputes between villagers with her professional knowledge in law, gaining the locals' trust.
The CPC called on all Party members and young people to take Huang as a role model and follow her steps to serve people and the country wholeheartedly, keep high spirits and have firm determination to overcome difficulties and make new contributions to the realization of the national rejuvenation.
(Source: Xinhua/Translated and edited by Women of China)