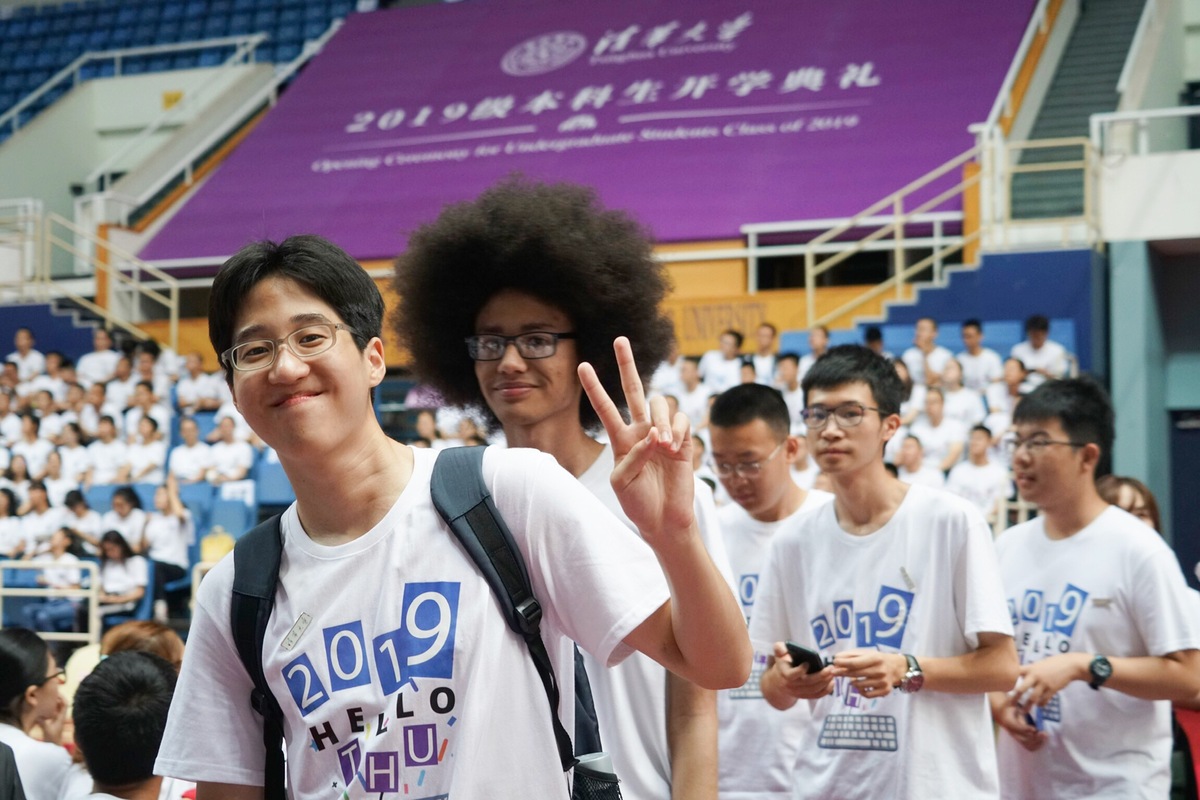 Chinese and foreign students attend the 2019 Tsinghua University opening ceremony on August 15, 2019. [For chinadaily.com.cn]
Tsinghua University, one of the top universities in China, welcomed more than 3,800 new undergraduate students on Thursday, including more than 300 international students from 51 countries and more than 60 students from Hong Kong, Macao and Taiwan.
Around 20 percent of the new students are from impoverished regions and 10 percent of students are from ethnic minority groups, according to the university. The youngest student in this year's freshmen class is only 15, and eight students celebrated their 18th birthday on their first day at Tsinghua.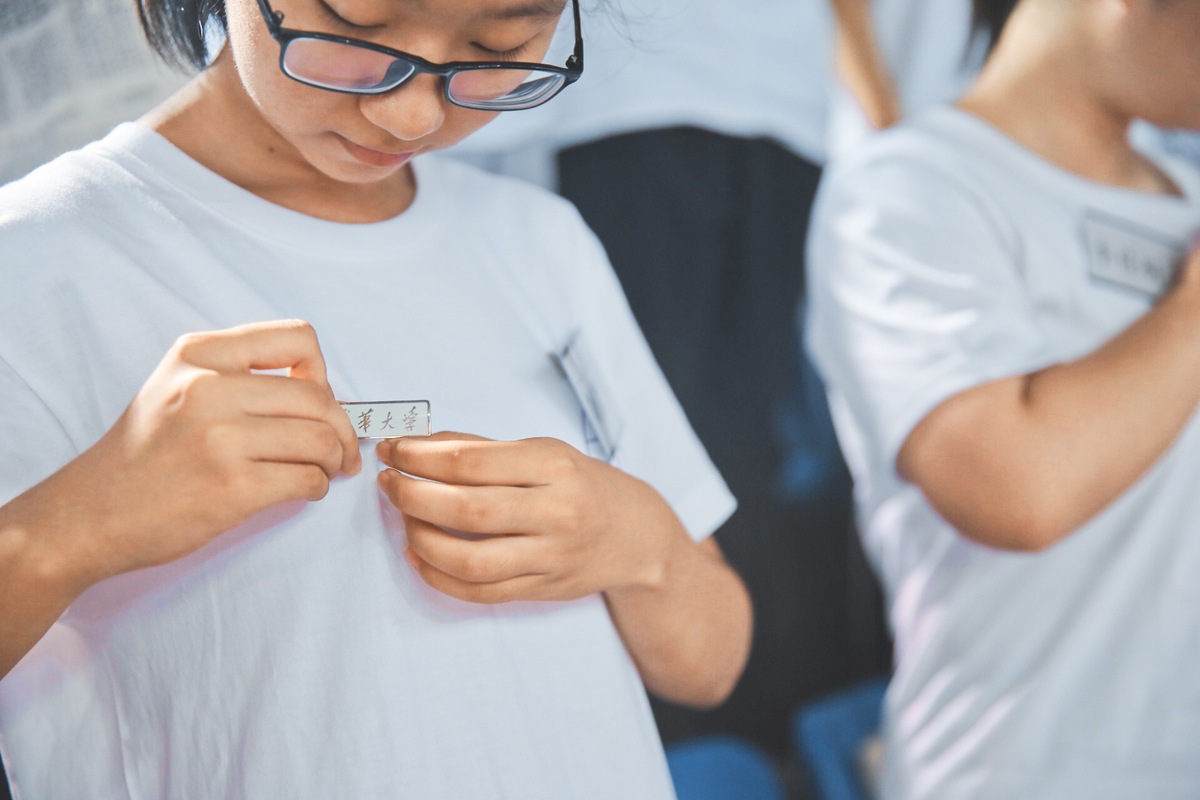 Students put on their Tsinghua University school badges during the 2019 opening ceremony at the university's gym on August 15. [For chinadaily.com.cn]
The class of 2019 includes some already famous names, such as Go world champion Ke Jie, who will study at the School of Economics and Management and Yang Chenyu, who has achieved the highest score nationwide at this year's national college entrance exam, or gaokao. He got 730 out of a possible 750 at this year's exam in June.
The university has also added more than 3,000 signs, posters and pamphlets in both Chinese and English to help international students better fit in.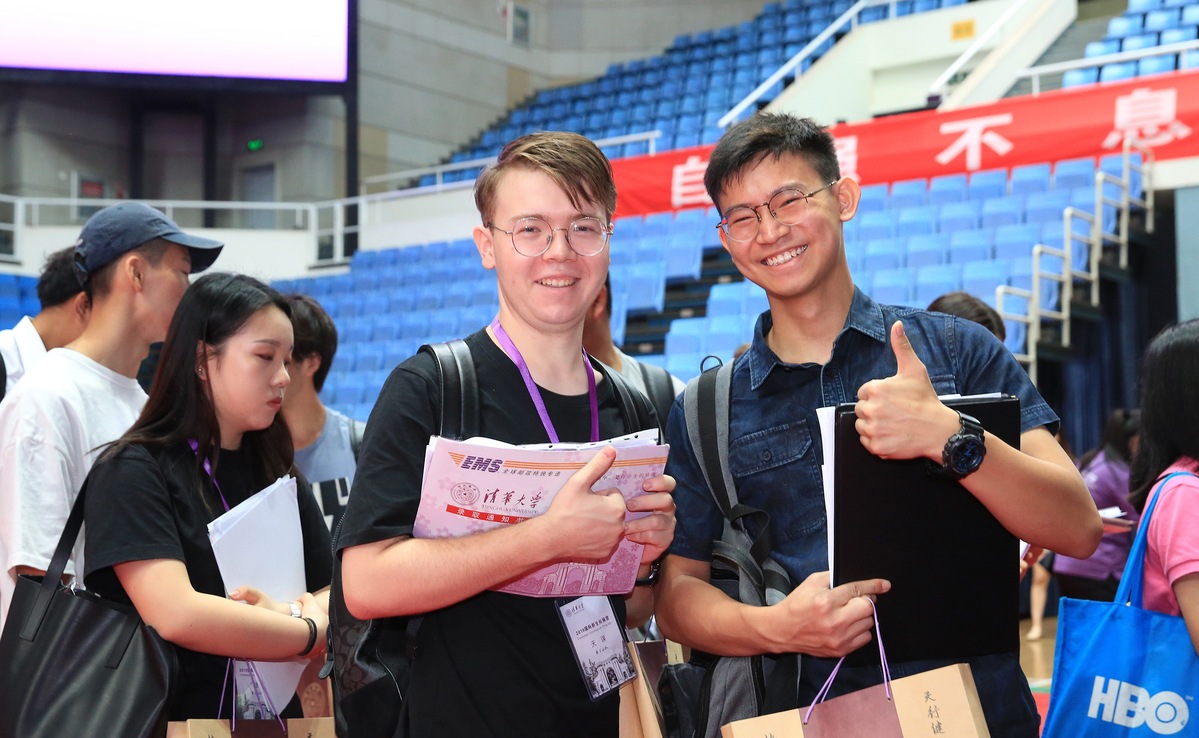 Chinese and foreign undergraduate students register at Tsinghua University Comprehensive Gymnasium on August 14, 2019. [For chinadaily.com.cn]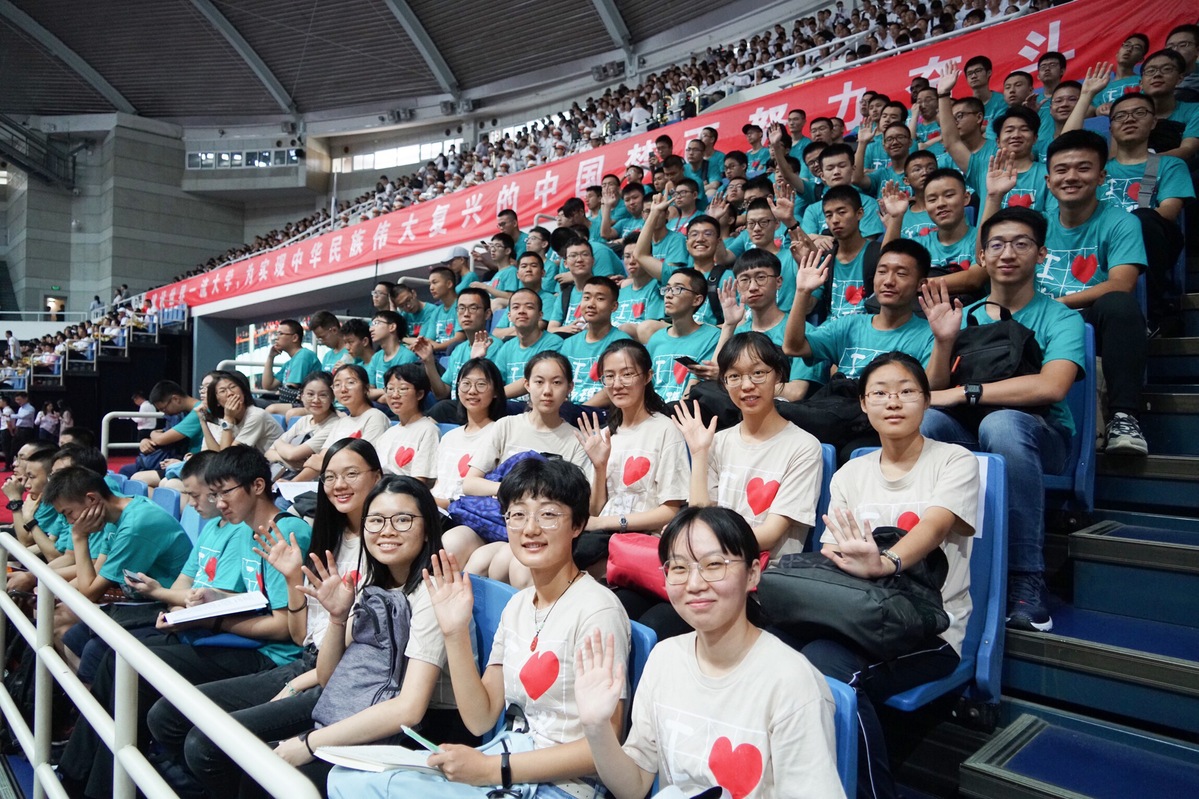 Undergraduate students take a group photo after registration at Tsinghua University Comprehensive Gymnasium on August 14, 2019. [For chinadaily.com.cn]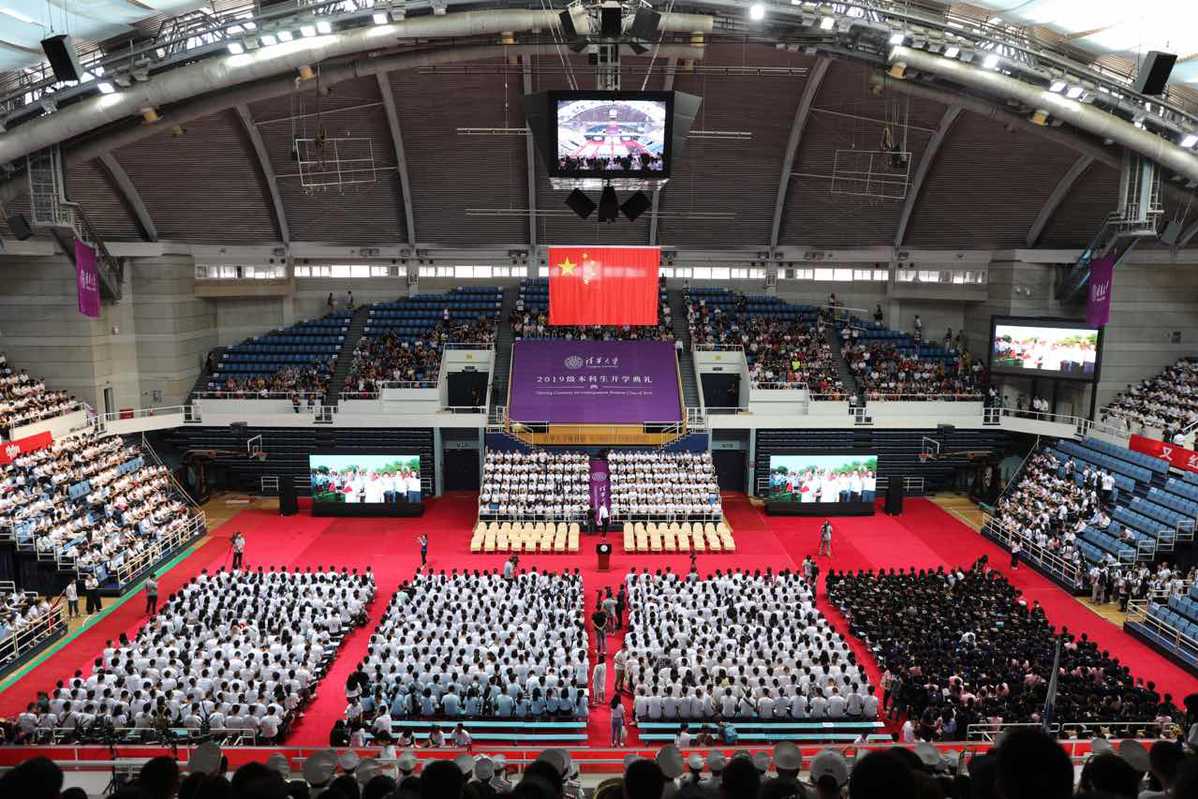 More than 3,800 new undergraduate students attend Tsinghua University's 2019 opening ceremony at the university's gym on August 15, 2019. [For chinadaily.com.cn]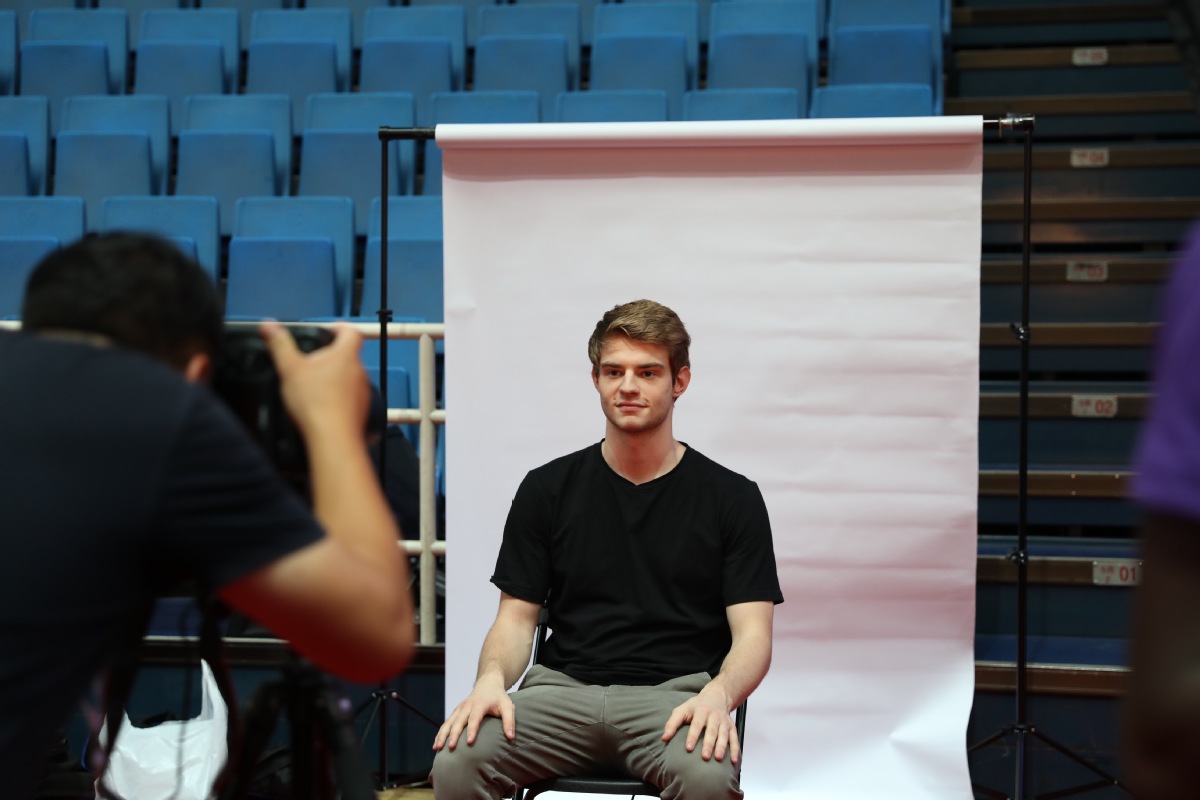 A foreign student takes his student ID photo after registration at Tsinghua University Comprehensive Gymnasium on August 14, 2019. [For chinadaily.com.cn]
(Source: Xinhua)