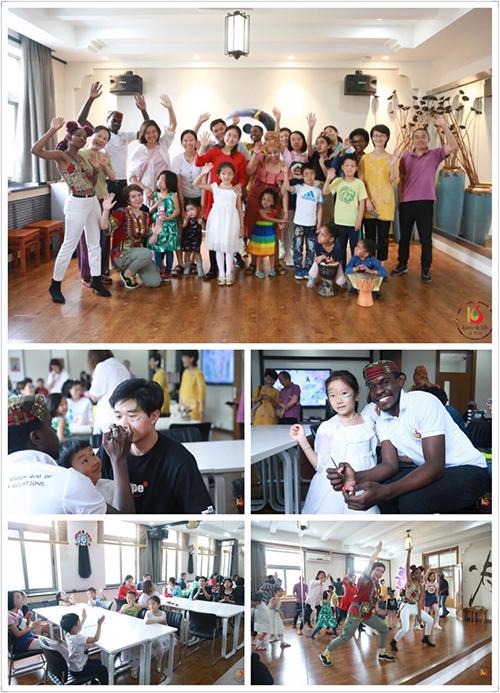 Africa Week activities [Beijing Women's International Center]
Africa Week, an event of the 2019 Capital Family International Cultural Promotion Program, was held in Beijing from May 17 to 26.
The event, including an African art parent-child workshop, a forum on Sino-African stories, an African entrepreneurship competition and nine other activities, was organized by the Beijing Women's International Center and Kente&Silk, a Sino-African cultural promotion organization.
The activities attracted nearly 1,000 participants from more than 30 countries, promoting African culture in Beijing and helping parents and children better understand the world.
The art parent-child workshop integrating art, dance and literature, was held in Shuanglong campus of the community college of Chaoyang District on May 18.
During the activity, African folk artists made facial paintings for visitors. Dancers introduced African music and dance, and they taught the participants how to move according to different beats and rhythms.
The forum on Sino-African stories and the Africa entrepreneurship competition offered an opportunity to learn about the startups in Africa. As a case of promoting women worldwide to start their businesses in the field of science and technology, She Loves Tech, a global startup competition launched by the Beijing Women's Federation, was discussed during the forum.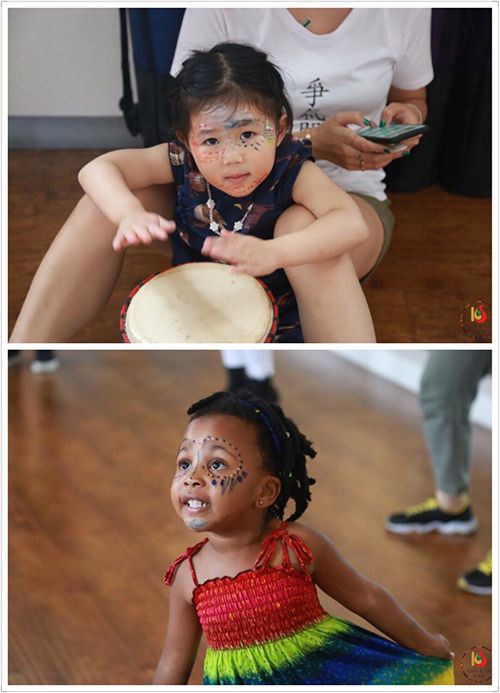 Kids participate in Africa Week. [Beijing Women's International Center]
Africa Week was launched by two African female entrepreneurs — Zahra Roji Baitie from Ghana and Miatta Momoh from Sierra Leone, after the conclusion of the 2018 Beijing Summit of the Forum on China-Africa Cooperation. The 2018 Africa Week greatly promoted the cultural exchanges between Chinese and African people. This year's Africa Week pushed forward the sharing of international culture between families in Beijing.
(Source: Beijing Women's International Center/Translated and edited by Women of China)