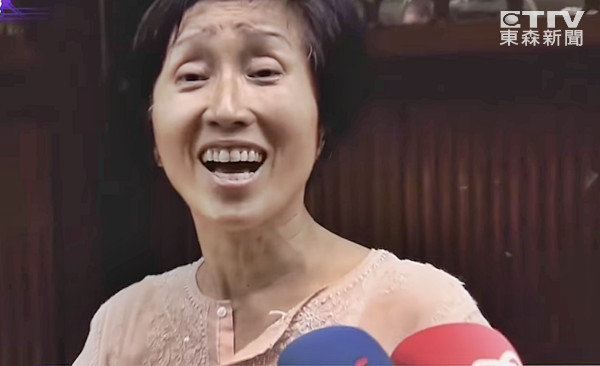 Hung Su-chu [ettoday.net]
A video clip of a woman insulting a veteran and calling him "a China refugee" in Taiwan has gone viral online, drawing widespread criticism from the political parties and the public on the island, while experts said such remarks cannot represent Taiwan's mainstream.
Hung Su-chu, a self-proclaimed "citizen journalist," posted a video via her Facebook page on Thursday, in which she publicly insulted an elderly man, called him "a shameless China refugee" and demanded he "scram back to the mainland."
Hung's remarks have been criticized by several officials, including Tsai Ing-wen, Taiwan's current leader, who slammed the statement on her Facebook account on Friday, adding that nobody should be attacked based on their identity.
Although cases of aged veterans originally from the Chinese mainland (waishengren) being insulted by some localist activists have happened before, Hung's remarks are unreasonable, Chen I-hsin, a political science professor at Taiwan's Tamkang University, told the Global Times on Saturday.
Waishengren are people originally from the mainland who fled to Taiwan in 1949. The term is used in the context of the four groups in Taiwan - southern Fujian migrants (73.3 percentage), Hakka (12 percentage), Waishengren (13 percentage) and ethnic minorities (1.7 percentage), according to a census conducted by Taiwan government in 1989.
"People like Hung have found the courage to make hate-filled comments after the Democratic Progressive Party (DDP) won the election, as Tsai Ing-wen used to accuse the Kuomintang of being a foreign regime," Chen said.
"But such hate-filled comments will be despised by the public and all the political parties, including the DDP," Chen noted.
According to the Taiwan-based Central News Agency, the Kaohsiung District Prosecutors Office will start an investigation into the incident on Monday.
(Source: Global Times)