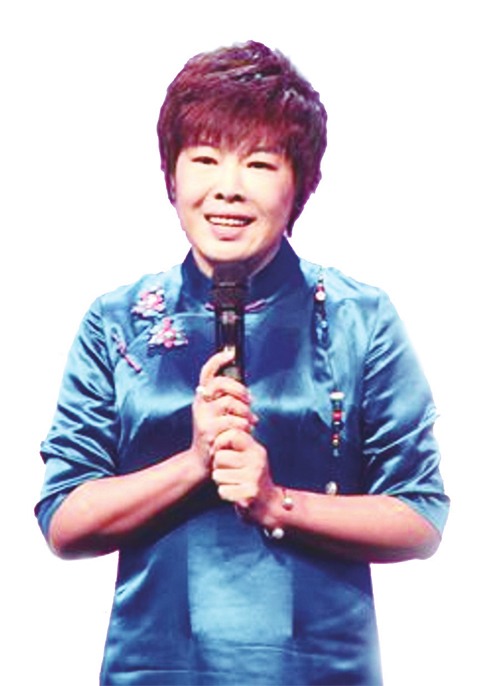 Yu Dan [China Women's News]
A best-selling author and academic recently proposed a set of personal suggestions on how to rebuild China's cultural heritage system as a way to promote positive family virtues.
Yu Dan is a media studies professor at Beijing Normal University and carries out research on behalf of the country's State Council.
For her project in 2016, she led a Beijing-based team to visit three provinces: Zhejiang in east China, Guangdong in the south and Shanxi in the north, to investigate and research attitudes among local households.
In an interview, Yu said there were three main points which she recommended for the focus of future attention of promoting family education and family virtues.
Family Culture Is Long-lasting Spiritual Power
Positive virtues and morals are of vital importance to everyone. They are a necessary part in family education, Yu said.
China has a good basis in nurturing such values, since the nation has a profound history of respecting relevant family culture.
"Based on gender and kinship, individuals have different roles in family relationships in terms of parent-child and wife-husband," she explained.
"Therefore, each family member is endowed with their respective moral expectations, benefits, and responsibilities."
Household ethics are a binding power between the law and morals, she noted. They rely on family relationships that can affect relevant members, and boost their social behaviors.
However, urbanization leads to new family models. These novel household types in turn weaken certain family values for the younger generation.
Some may even believe many precepts are outdated, Yu added.
In the current situation, it is necessary to reconstitute prestigious positive family values for the benefit of individuals, society, and the whole nation, she stressed.
Inheriting Means and Spreading Style
There are some disadvantages affecting the process of passing down family values, Yu believed.
People pay less attention to protecting the means of spreading positive spirits nowadays – for example through family stories or historical relics.
Moreover, the content of family values and the ways they are spread also need to be specified.
A varied and effective promotion channel must rely on supportive connections from the government, schools and relevant agencies, she said.
Also, a useful approach would reveal the implied meanings of the nation's whole value system beyond simple slogans, Yu suggested.
Multiple Initiatives Promoting the Rebuilding of Family Culture
Through financial support, families should help develop a national oral history database based on local cultural or museums, Yu believed.
Recording such valuable human histories demands that researchers follow specific academic rigors and take advantage of digital technologies.
In terms of content, Yu said such a database should focus on individuals' destinies, key turning points in family history, family relationships and insights into daily life.
"Some Chinese traditional culture has won worldwide recognition. For example, the nation's 24 solar terms were listed as a world's intangible cultural relic not long ago," Yu said.
"In essence, those terms reflect ancient Chinese people's thoughts and understandings about nature in the era of farming civilizations."
Similarly, such precious human thinking about households deserves equal appreciation, Yu added.
Modern technology can help create relevant products and strengthen users' personal impressions and experiences about traditional culture, she suggested.
In terms of the media, some popular books and texts are useful in spreading the family values.
Meanwhile, Yu encouraged scholars and researchers to clarify concrete procedures of promoting the traditional values in publications.
Finally, she called on all Chinese families to promote fine family culture and sustain a good social ethos.
(Source: China Women's News/Translated and edited by Women of China)