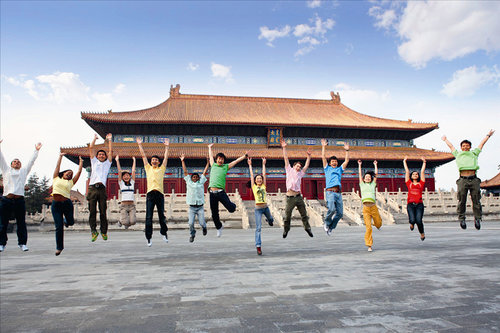 Posing for a photo [Provided by Outuo (OT) International]
"Au pair," originally a French term, refers to a foreigner who lives with a family so he/she can learn the family's language and culture, while at the same time he/she takes care of the family's children and/or cleans the house in return for food, accommodations and a small salary. In recent years, many young Chinese have become au pairs in other countries, and many young foreigners have moved to China to work as au pairs. Women of China recently interviewed three young Chinese, and three foreigners in China, each of whom shared his/her respective experiences as an au pair.
Natalia Martinez Perez, Republic of Colombia
I am 19 years old, and I come from Cali, a city in the Republic of Colombia. I have good relations with my brother and cousins. I love children, and I consider myself to be a happy person, who is able to make others happy as well. My dream is to travel around the world, and to learn about different cultures and languages.
I saw the beautiful scenery of China and I learned about Chinese culture from movies and dramas that I watched. I have always been keen to travel to China since I fell in love with China and its culture. I respect the Chinese culture, and I want to know more about it.
I was an au pair in some other countries before I moved to China in October 2015. When I heard about the opportunity to go to China, via Outuo (OT) International, a Shanghai-based au pair agency, in 2015, I immediately applied.
Now, I live with my host family in Shanghai. The family has a daughter. I have developed a good relationship with the girl, her parents and their relatives. The girl says she really likes me. She asks me to tell her a story before she goes to sleep each night.
I teach the girl English after she finishes her homework. I teach her in various interesting ways, and she has developed a great interest in learning English. I cook Colombian food for the girl sometimes, and we also like to go shopping together.
Becoming an au pair has provided a good opportunity for me to experience different cultures in different countries. I think I am having an amazing experience in China.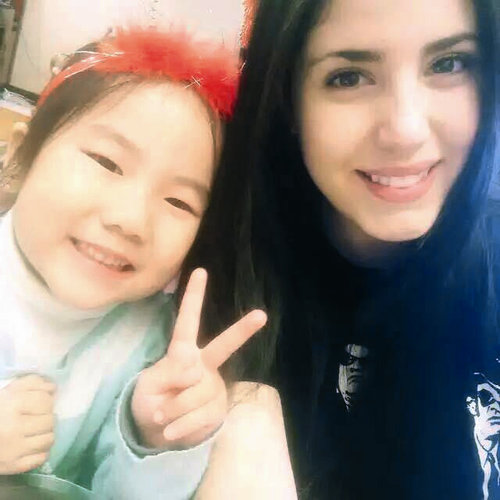 Natalia Martinez Perez (R) [Provided by Outuo (OT) International]
Natalia Martinez Perez (R) [Provided by Outuo (OT) International]
Natalia Martinez Perez (R) [Provided by Outuo (OT) International]
Xiao Yu, China
Xiao Yu [Provided by Outuo (OT) International]
I am from Southwest China's Sichuan Province, and I live in Denver, the United States. My major is English. When I worked at an English-training company, I learned about au pairs, because one of my colleagues had worked as an au pair in a European country. So, I decided to work as an au pair, as well, to broaden my horizon.
From May 2014 to May 2016, I was an au pair for an American family in Denver. My host family was a single-parent family. The father was a doctor, and he had adopted his twin daughters from China. The twins were born in 2005. In the beginning, I felt a little uneasy living with the family. But the father treated me like his family, and I adapted myself to the family soon.
My life as an au pair was simple. I sent the twins to school and I picked them up after school. When the children attended school, I attended class at a local university, and I cleaned the house. I cooked Chinese food for the family sometimes. When the father worked overtime, or when he hung out with his friends, I helped take care of the children. I liked shopping and traveling with my friends when I had vacations.
I had a good relationship with the host family, and the father treated me like his eldest daughter. When I got married last year, my husband and I planned to hold the wedding ceremony in China. However, the father helped me arrange my wedding ceremony in Denver. I was really grateful.
Since I came to the US, I have improved my English and I have made a lot of friends, including with au pairs from various countries. I have a WeChat (China's most popular cross-platform?instant messaging?service) account (474709590) to chat with my friends and my family members in China. I have also learned about American culture, and about how to educate children. Being an au pair has been a rewarding experience for me. Those who are interested in becoming an au pair are welcome to follow me on WeChat, and I am happy to offer my help, answer questions and share my experiences.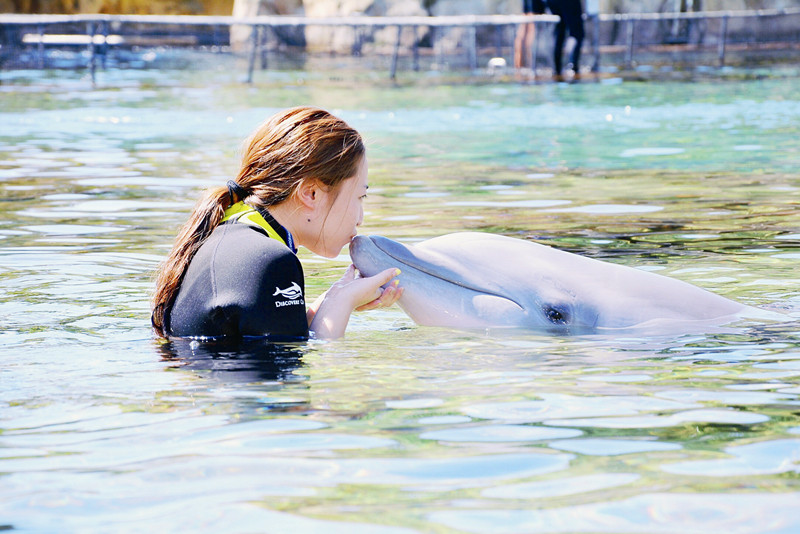 Xiao Yu [Provided by Outuo (OT) International]