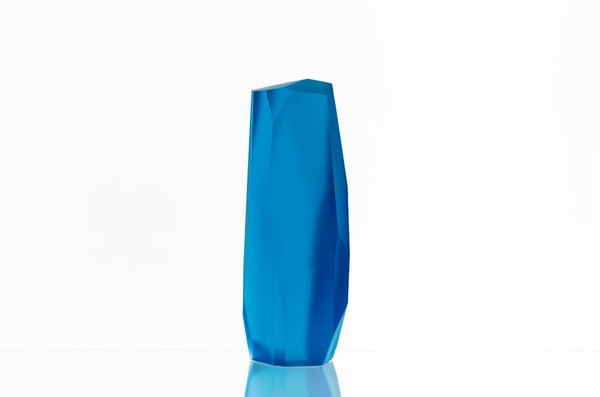 A design by Arik Levy on show [China Daily]
Among the many creations by the late French designer Rene Lalique, the best known to the Chinese are his interior designs for the historic Heping Hotel in Shanghai. Today, people can still appreciate Lalique's creativity by visiting the hotel's seventh floor, which is adorned with his designs.
Lalique is recognized as "a sculptor of luminary". This spirit is also reflected in several works now on show at an exhibition in Beijing that were created by designers at the luxury brand Lalique, founded in 1888, and by artists working in collaboration with the brand.
The works, shown during the Art Nova 100 exhibition at Beijing's Guardian Art Center through Thursday, are in celebration of female beauty and craftsmanship, and feature designs by collaborating artists Arik Levy and Terry Rodgers.
Late French designer Rene Lalique is recognized as "a sculptor of luminary". This spirit is also reflected in several works now on show at an exhibition in Beijing that were created by designers at the luxury brand Lalique, founded in 1888, and by artists working in collaboration with the brand. [China Daily]
Late French designer Rene Lalique is recognized as "a sculptor of luminary". This spirit is also reflected in several works now on show at an exhibition in Beijing that were created by designers at the luxury brand Lalique, founded in 1888, and by artists working in collaboration with the brand. [China Daily]
Late French designer Rene Lalique is recognized as "a sculptor of luminary". This spirit is also reflected in several works now on show at an exhibition in Beijing that were created by designers at the luxury brand Lalique, founded in 1888, and by artists working in collaboration with the brand. [China Daily]
(Source: Chinadaily.com.cn)