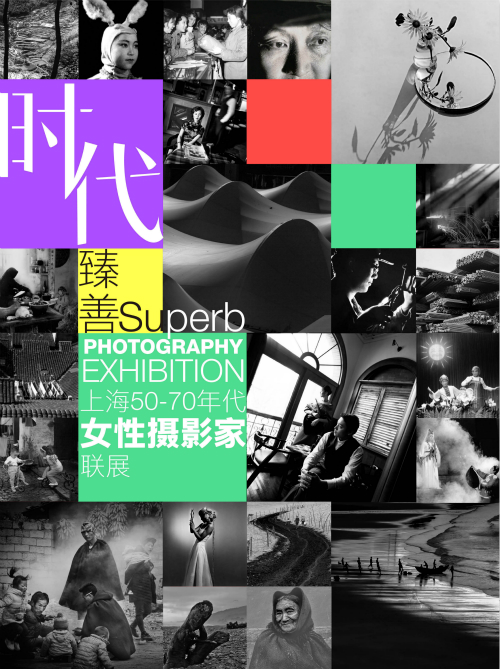 The poster of the exhibition
China Literature and Art Foundation (CLAF) held an exhibition of works by female photographers of the 50s and 70s from July 18-30 in Shanghai.
The exhibition at the Art Gallery of Shanghai Tower was supported by Shanghai Photographers Association (SPA), the SPA's Women Photographers Branch and Shanghai Center.
Among those photographers in the book "History of Shanghai Photography", the eldest is 87. All of them have been active in the field since either the 50s or the 70s, respectively.
Participants include Hu Xiuzhen, Chen Kejia, Hong Nanli, Fang Yunhua, Yin Mengzhen and Ren Huijun, who were interviewed and selected more than 130 of their works for the show.
Most of the photographs were taken since the late 70s, and coincide with the changes that emerged in the era of reform and opening up that swept across the country.
The displays explore various categories of photography such as stage, creative, advertising, documentary and landscape.
Due to the different working and life experiences of these photographers, they have different angles when shooting, but the exhibition still presents the social changes and progress of the times.
The exhibition also reflects that the photographers have contributed to social development through their own dedication, pioneering attitude and innovative spirits.
The show aims to understand the photographers by visiting and learning about their photography experiences, summarizing valuable topics and artistic achievements, and supplementing existing information.
In early period of modern China, it was rare to be exposed or see photographs by women. After the female identity was gradually strengthened, women's unique social concerns, expressions, and emotional appeals hidden in the works were thus slowly recognized.
On the day of the exhibition, a symposium on the theme of "Why Do We Photograph in the Splendid Era?" took place at the Gold Collar Station in Shanghai Tower.
Official such as Lü Jingbo, vice-president and secretary-general of the China Women Photographers Association, and others attended the meeting, expressing their ideas, photographic experiences and the spirit of pursuing beauty and humanity through photography.
The guests also paid tribute to the photographers of the older generation, and hoped that they would create more in-depth photography projects in the future.
From the 50s to the present, the identity of women has been re-recognized by the society through the lens of the women who became pillars in their profession in the 50s and 70s.
Some are still pursuing their dreams and following the pace of the times, where their artistic life continues to shine, added a spokesperson.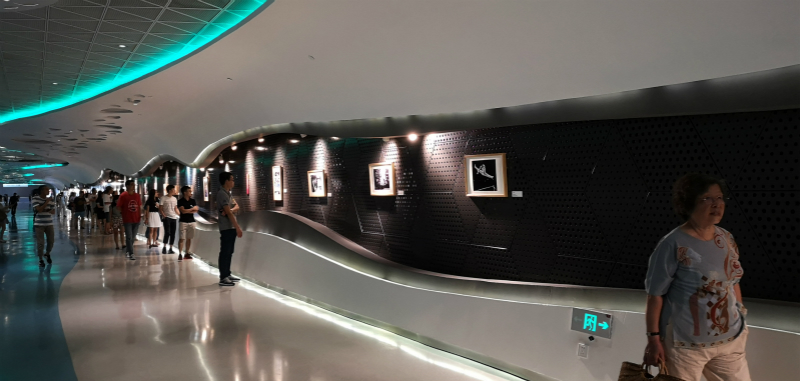 Visitors view the photographs at the exhibition.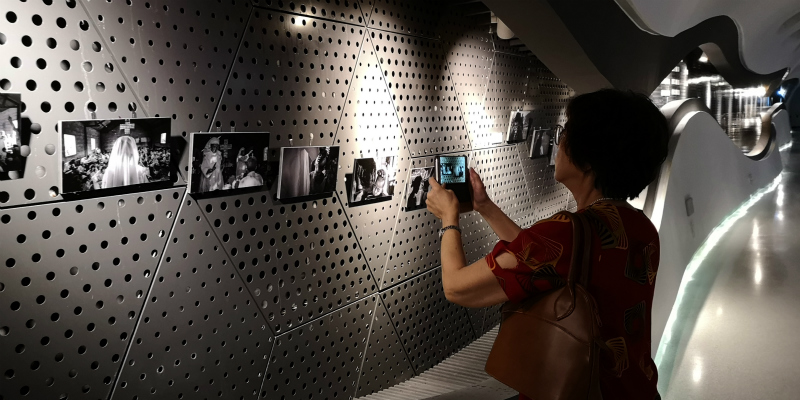 A visitor takes a photo of the photographs.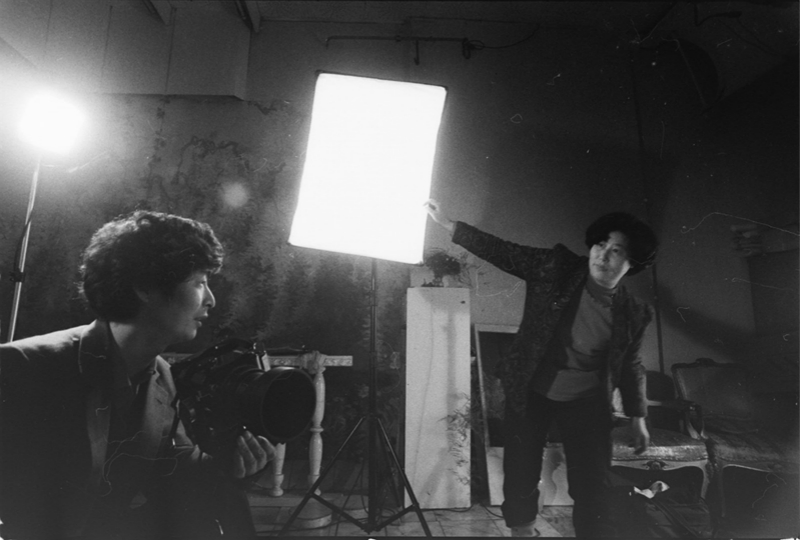 Yin Mengzhen (R)
A work of Yin Mengzhen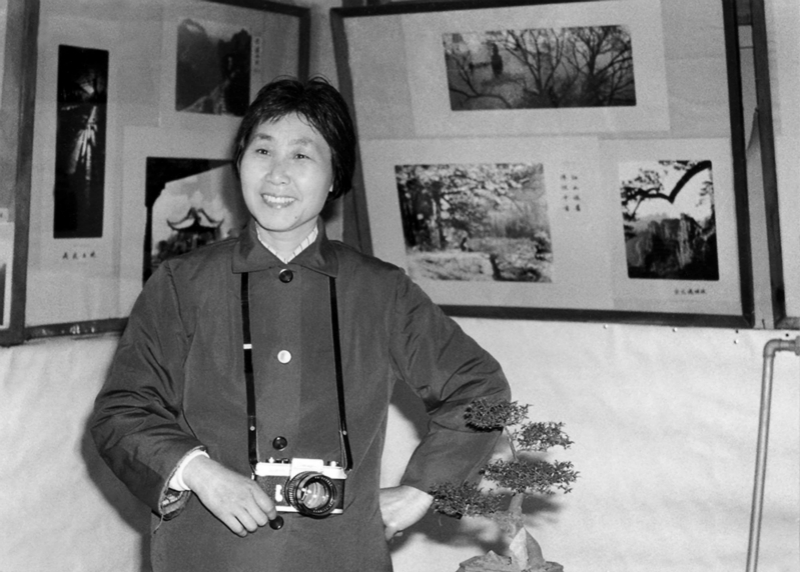 Chen Kejia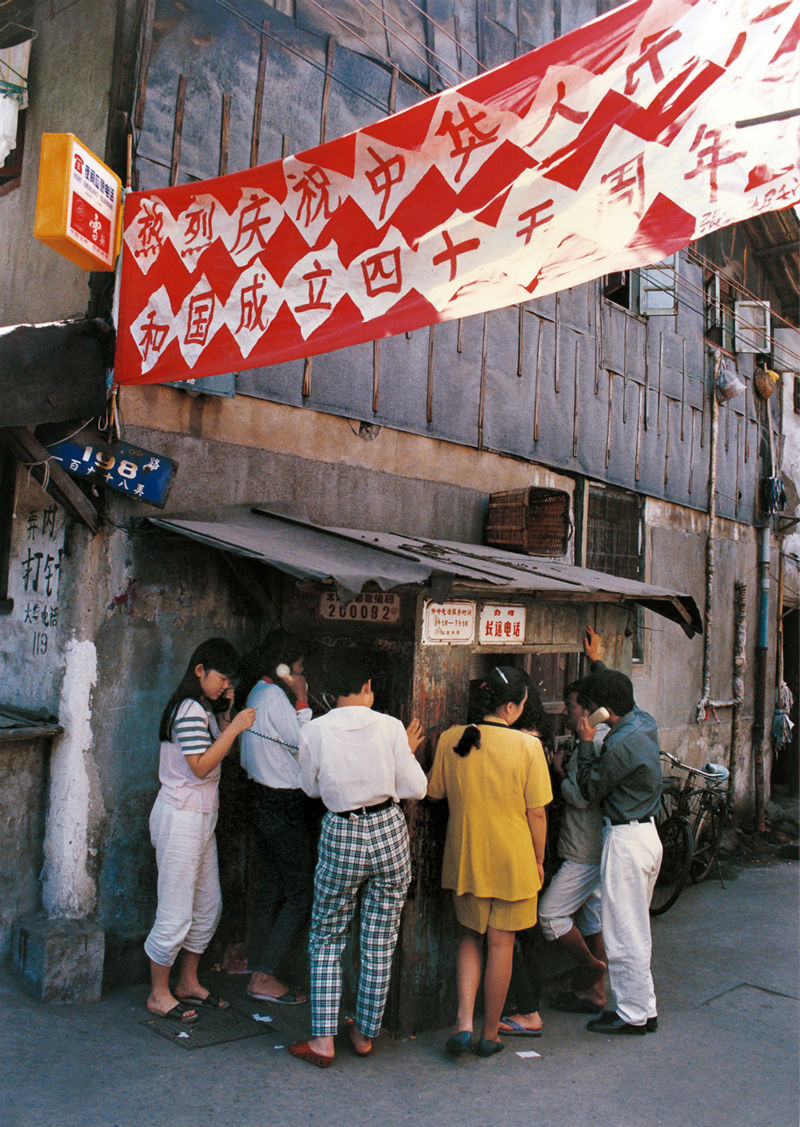 A work of Chen Kejia
Hu Xiuzhen processes the film.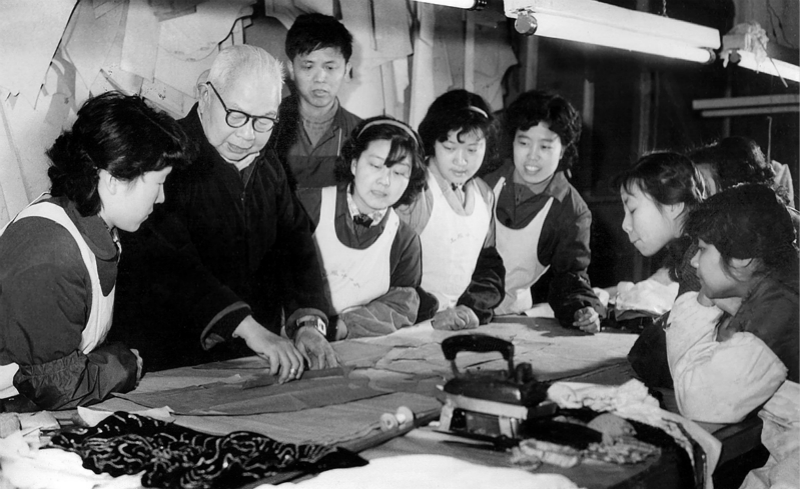 A work of Hu Xiuzhen
A work of Hu Xiuzhen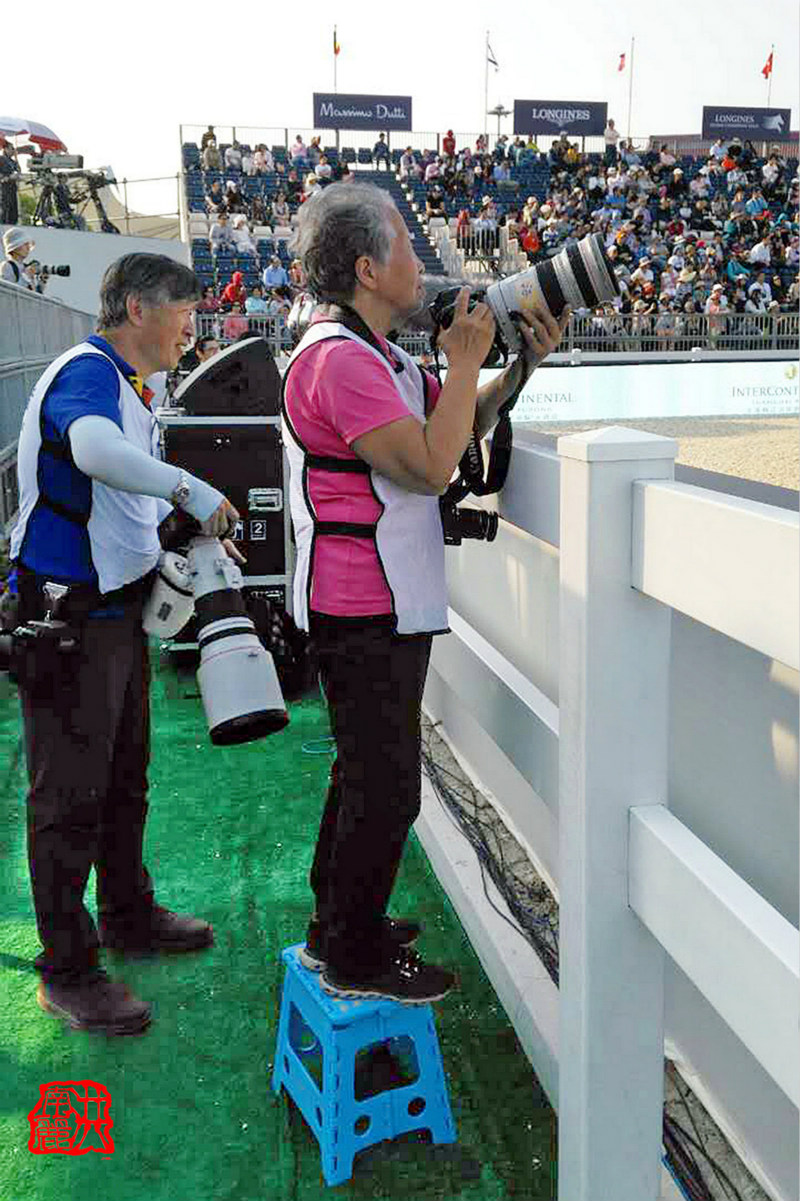 Hong Nanli
A work of Hong Nanli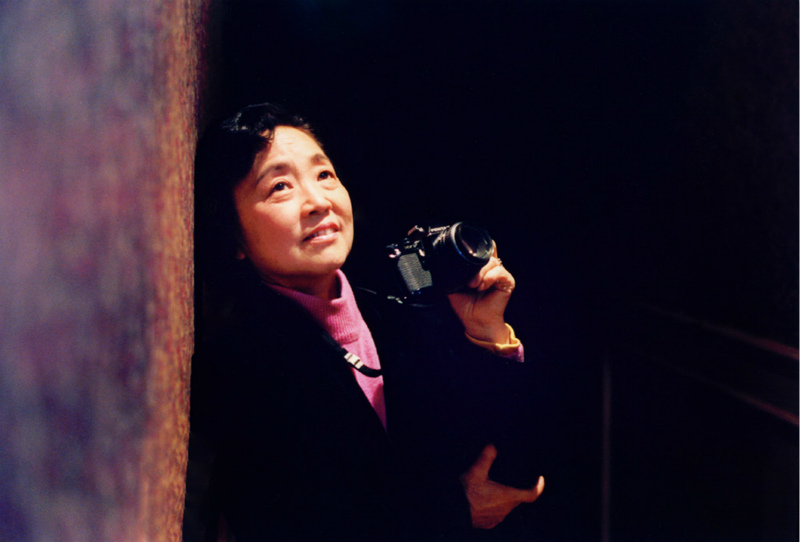 Fang Yunhua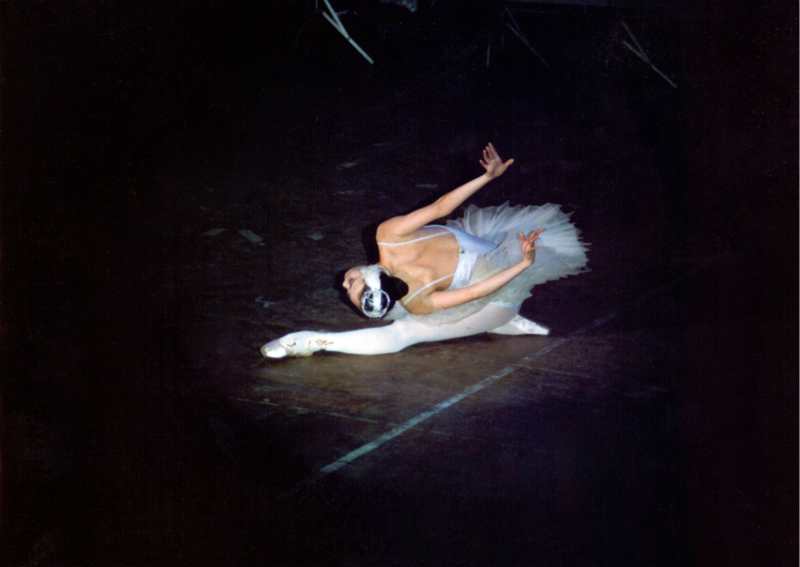 A work of Fang Yunhua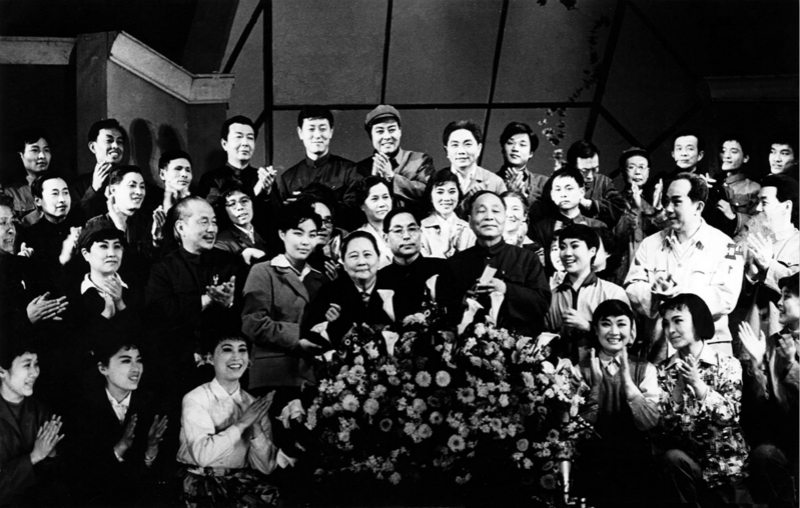 A work of Fang Yunhua
Ren Huijun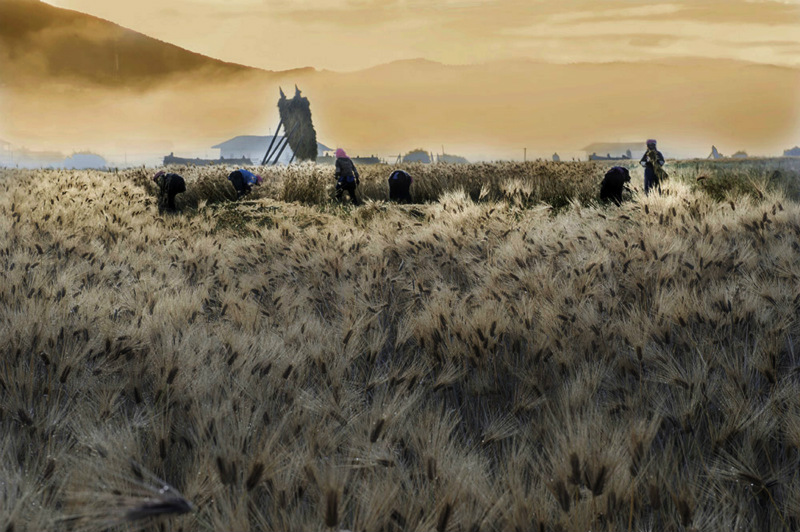 A work by Ren Huijun