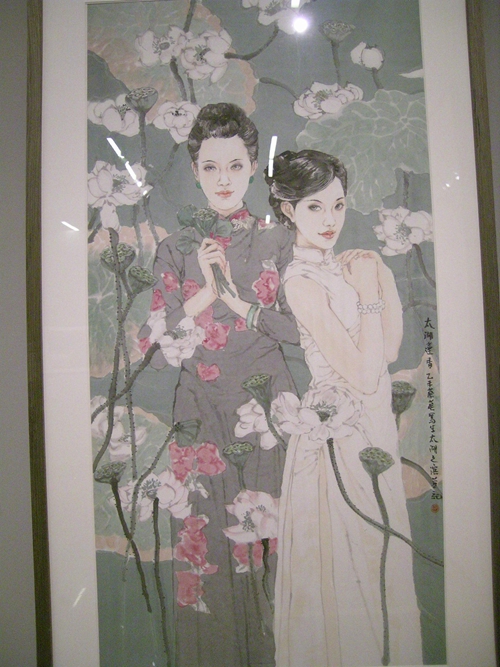 Cold October [Women of China/Zhang Jiamin]
Chinese National Academy of Arts Exhibition of Sketch and Creative Works, based on studying and practicing President Xi Jinping's speech at Forum of Culture and Art Work, opened at National Museum of China on October 16.
The show includes more than 500 cutting-edge pieces of work created by 53 well-known traditional Chinese painters such as Yang Yunfei, Tian Liming, Guo Yicong, Long Liyou and Liu Wanming.
President Xi's speech at the forum received an enthusiastic response from artists at the Chinese National Academy of Arts who visited countryside schools and fishing villages in Jiangsu, Shandong, Shanxi, Gansu provinces to sketch. During this time, they lived with local farmers and herdsmen. Accordingly, the artists created a good number of excellent sketches inspired by the topic "Go into life, unite people".
Tian Liming, president of the Chinese National Academy of Arts, said, "Artists obtain their inspiration by going into the streets, villages, factories and mines, even military camps, where they make friends and have a heart-to-heart talk with local people. Experiencing the beauty and purity of diligence, life and people's hearts serve as a real-life class for artists."
The exhibition will last till October 29.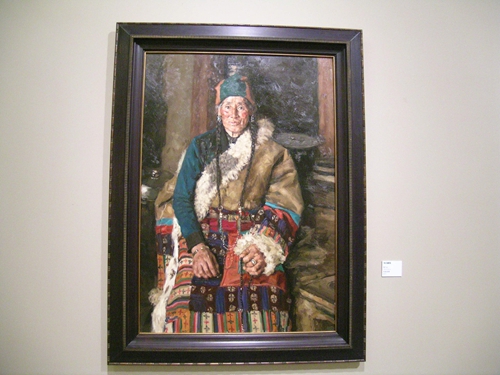 Woman in Holiday Costume [Women of China/Zhang Jiamin]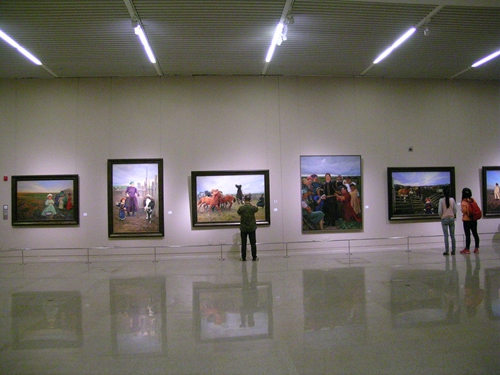 Lotus Dream at Tai Lake [Women of China/Zhang Jiamin]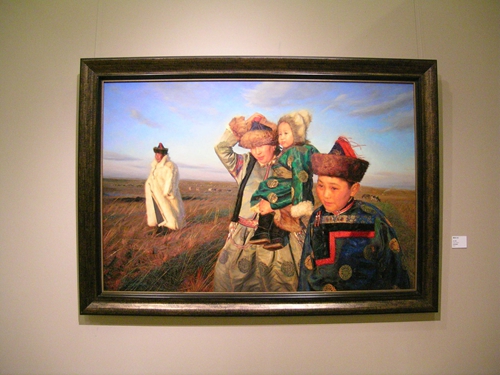 Visitors at the exhibit [Women of China/Zhang Jiamin]

Please understand that womenofchina.cn,a non-profit, information-communication website, cannot reach every writer before using articles and images. For copyright issues, please contact us by emailing: website@womenofchina.cn. The articles published and opinions expressed on this website represent the opinions of writers and are not necessarily shared by womenofchina.cn.