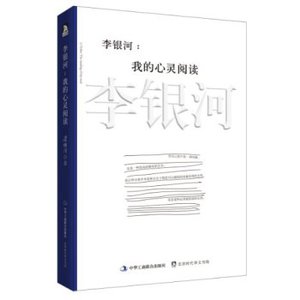 Famous Chinese sexologist Li Yinhe released her new book 'The Reading of my Soul' in April, another book collecting her essays on life philosophy. [Baidu Image]
Famous Chinese sexologist Li Yinhe released her new book 'the Reading of my Soul' in April, another book collecting her essays on life philosophy.
When I was 17 years old, I was sent to a desert area in north China's Inner Mongolia Autonomous Region in the 'Up to the Mountains and Down to the Countryside Movement'-a policy instituted in the late 1960s and early 1970s that declared certain privileged urban youth should be sent to mountainous areas or farming villages in order to learn from the workers and farmers. When I came back to Beijing 3 years later, I was jobless for about half a year because I didn't get a Beijing hukou (household registration).
At that time I read all the famous foreign literature books that I could find – from my parents' and their friends' collections – even though those books were ones we were not allowed to read during the Cultural Revolution (1966-1976). When I was in Inner Mongolia, I suffered from not only the drought in the desert climate but also 'spiritual drought' due to the lack of access to knowledge. This newly-released book collects the reading notes on the books that I read during that period.
Russian novelist Leo Tolstoy (1928-1910) said that young readers who could not grasp the essence of a good book had better not read world-famous literature works on the grounds that this would ruin the cherished first impression of a good book. Even if they may get a better understanding of these classical books when they reread at an older age, they lose the delight that they could only gain through the first-time reading.
I felt so lucky that I began to read all these good books at the age of 20. On the one hand, I already had the reading ability to explore the essence of books; on the other hand, I was not too old to feel passionate about reading. Reading gave me great discernment and enabled me to get rid of some outdated and pedantic concepts. I felt like getting a key made to open the door of our life to long-term happiness.
I was deeply impressed with two books. One is 'Ninety-Three' by French writer Victor Hugo (1802-1885), which takes its title from the year 1793, the year of the French Revolution (1789-1830), and made me shocked through the vivid and in-depth descriptions of many scenarios.
The other book is Nineteen Eighty-Four by George Orwell (1903-1950). I had to read the book secretly during the Cultural Revolution period and the scenarios described in the book were very similar to the social situation at that time. Now I can still clearly remember the nervousness when I was reading it, and each 'reactionary' sentence in the book could lead to me being criticized by the public and even thrown into the prison.
I started to write novels after I retired. Recently, I finished a medium-length novel '2084', 100 years after 1984. This book was deeply influenced by '1984' which is also the first subtitle of the first chapter of '2084'.
I have finished two sadomasochism novels and am writing a third one. I have not decided whether to publish these works, although writer Feng Tang has already written a preface for me. A Hong Kong book company has also given me a contract in the hope of publishing the two novels, but I tore up it because I thought it was not a good time to publish them.
I mentioned one of Shakespeare's tragedies 'Hamlet' in my book and I guessed most people in the world have heard the famous quote "To be, or not to be--that is the question." I thought the sentence focused on human courage and discussed the choice between putting up with everything as well as keeping alive without serious ambition and respect and fighting against endless suffering.
In my opinion 'Hamlet' is an interesting play and I recommend it to all students majoring in literature. But I thought it is a must-read play for those who want to be a happy, educated and civilized people. When young readers read a play like 'Hamlet', they will be inspired to consider what life they want to lead when they grow up and they can learn a lot from the characters in the book.
Actually there are some other characters in literature who have something in common with Hamlet. Those young man of noble birth were not satisfied with reality and wanted to lead a new life but in vain because vision without action is merely a dream. This also happens to many Chinese university graduates. I have got in touch with some very excellent and ambitious university students who dream of doing something extraordinary and refuse to do something they don't like, and what they need most is down-to-earth efforts. The characters in Russian literature can still mirror some current social realities in China.
I have read the novel 'What Is to Be Done' written by Russian writer Nikolay Gavrilovich Chernyshevsky (1928-1889) when I was young. A revolutionist in the book sleeps on a bed of nails and eats only raw steak in order to build strength for the revolution. I think Chinese youth can take him as an example to have strong will.
Some students asked me how to remember the contents of a book when they were reading. Reading is a sort of enjoyment and when you immerse yourself into the delight of reading, you will find it easy to remember what you read. If you don't like to read a book, then close the book and don't force yourself to continue to read it.
(Source: ynet.com/Translated and edited by Women of China)