Female soldiers of the Second Division of the New Fourth Amy departing from Zhugou [Provided by Henan Women's Federation]
During the anti-Japan war in central China, women actively devoted themselves to the resistance and national salvation movement. Some served in the rear, while others joined in battle, contributing to the liberation of the Chinese nation.
Women from Henan Went to War
The Women's Department of Henan Provincial Committee of the Communist Party of China provided special training to women from across the province. Department director Wu Ping organized field services requiring women to attend the front line during rescue operations, cheer up troops and carry out political and ideological education. They also visited several villages to spread propaganda.
The Well-renowned Wife Troupe
In 1938, Zhao Huimin and other members of Gaolongzhen District Committee of the Communist Party of China in Yanshi County formed Gaolongzhen Wife Troupe. Their dramas and anti-Japanese songs proved sensational. The troupe later joined the Protect Henan Publicity Group and became famous throughout the region.
The Militia Captain with Aspiration
In August 1944, 20-year-old militia captain He Yulan led villagers to fight the Japanese and protect their land.
Exploits Made in the Medical Team
Guo Jian was born during 1923 in Nantong, east China's Jiangsu Province. She joined the New Fourth Army in its fight against the Japanese. Guo eventually settled down in Henan.
From 1940 to 1943, she was the medical orderly of the Ministry of Health of the Second Division of the New Fourth Army. Due to outstanding performance, Guo got the chance to study at Banta Military and Political School, which was established by the Second Division during the latter half of 1943. She became a member of the Communist Party of China in the same year.
In her opinion, it was the cultivation of the communist party that shaped her into an anti-Japanese soldier. "I am very content with what I've got," she said, "My life is much better now."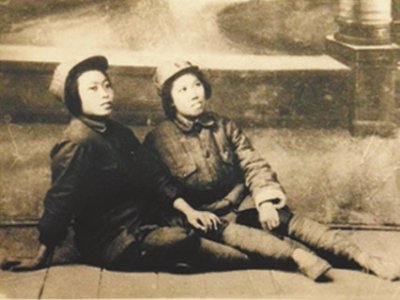 Guo Jian (L) [Provided by Henan Women's Federation]
He Yulan [Provided by Henan Women's Federation]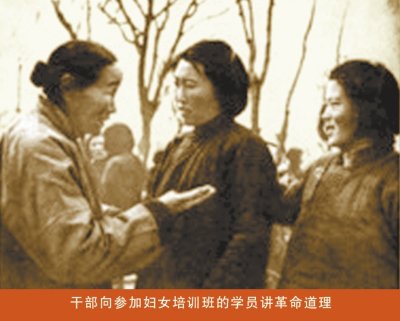 Leaders interpreting the revolutionary truth to students of the women's training course [Provided by Henan Women's Federation]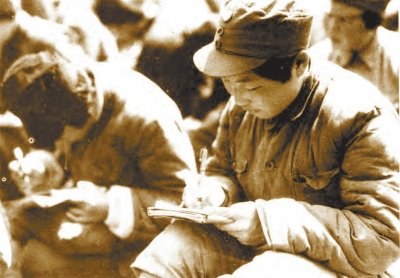 Students taking military and political classes [Provided by Henan Women's Federation]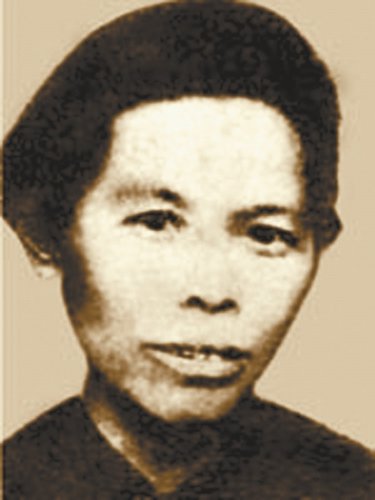 Wei Gongzhi [Provided by Henan Women's Federation]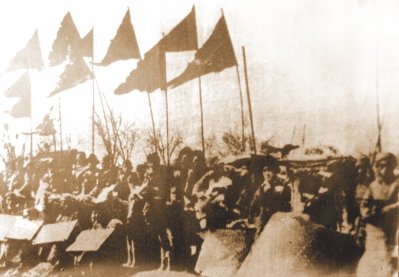 Wives waving goodbye to their husbands and mothers sending their sons to the battlefield [Provided by Henan Women's Federation]
(Provided by Henan Women's Federation)